Welcome to Grace Church of Mentor
Jul 13, 2023
About Us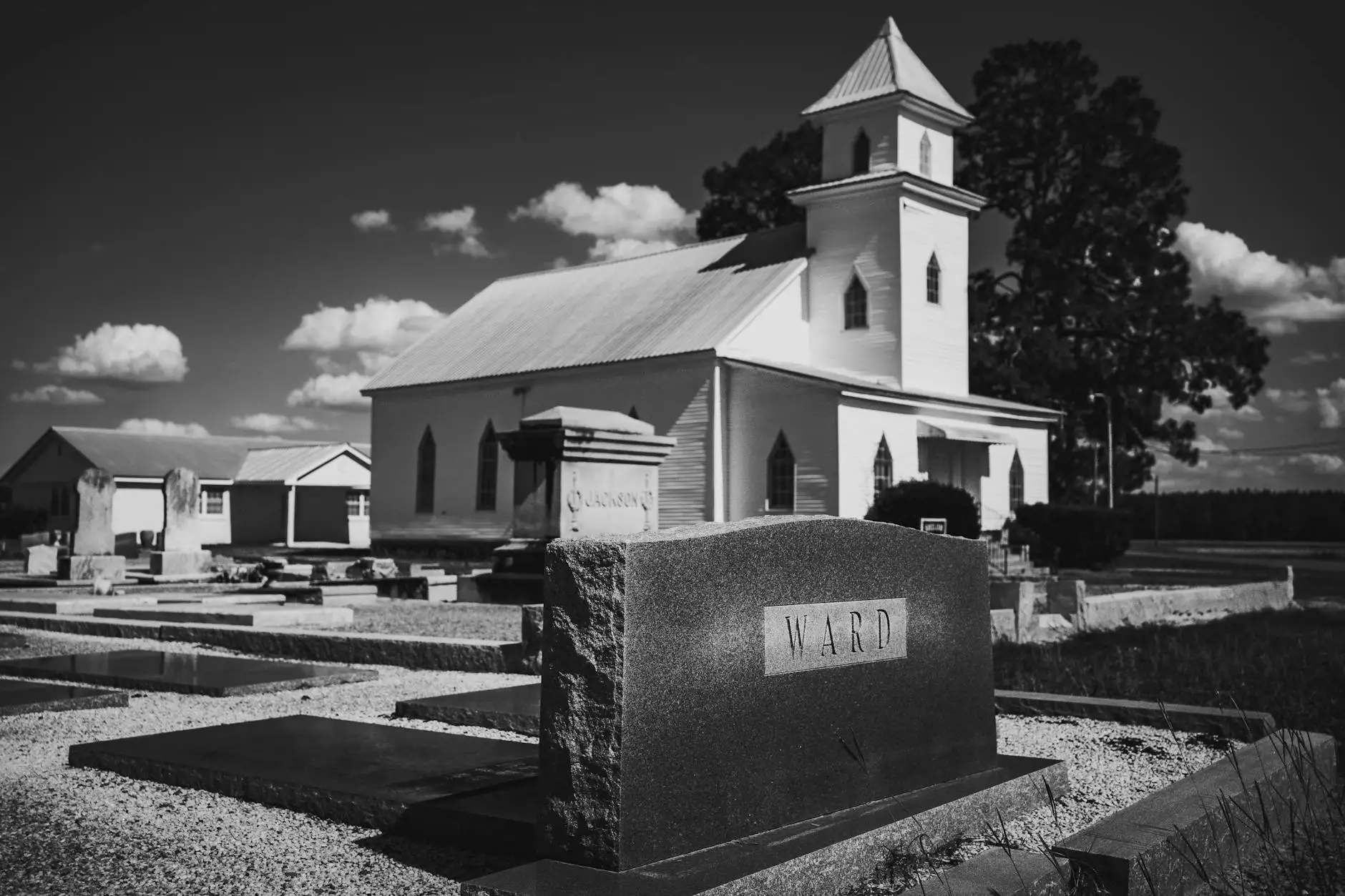 Building a Strong Community of Faith and Beliefs
At Grace Church of Mentor, we are dedicated to fostering a vibrant and inclusive community where individuals can explore, deepen, and celebrate their faith. As a part of the St Mark's United Methodist Church family, we strive to make a positive impact not only within our church walls but also in the greater Mentor community.
A Place for Everyone
We believe that everyone deserves a place to belong, regardless of their background or beliefs. Our doors are open to all who seek to find meaning, purpose, and spiritual fulfillment. Whether you have been part of a church community for years or are just beginning your spiritual journey, you are welcome at Grace Church of Mentor.
Worship and Celebration
Gather with us as we come together to worship, praise, and celebrate our shared beliefs. Our vibrant and uplifting worship services provide a space for both reflection and rejoicing. Through inspiring sermons, heartfelt prayers, and uplifting music, we aim to create an atmosphere conducive to spiritual growth and renewal.
Connecting with God and Each Other
At Grace Church of Mentor, we believe that building connections is essential to our spiritual journey. Our various ministries and small groups offer opportunities for individuals to connect on a deeper level, fostering authentic relationships and providing support during life's ups and downs.
Children and Youth Programs
Nurturing the faith of the younger generation is a priority for us. We provide engaging and age-appropriate programs for children and youth, where they can explore their spirituality, learn valuable life lessons, and form lasting friendships. Through fun activities, interactive lessons, and meaningful discussions, we aim to instill a sense of love, compassion, and service within our young members.
Community Outreach and Service
As followers of Christ, we are called to love and serve our neighbors. Our church is deeply committed to making a positive impact in the Mentor community and beyond. Through various outreach programs, community events, and partnerships with local organizations, we strive to address social issues, provide support to those in need, and promote justice and equality.
Embracing Diversity and Inclusivity
At Grace Church of Mentor, we celebrate the beauty and richness of diversity. We believe that God's love knows no boundaries and that all individuals, regardless of their race, ethnicity, gender, or sexual orientation, are embraced and fully accepted here. Our commitment to inclusivity extends not only within our church but also in our interactions with the wider community.
Join Us at Grace Church of Mentor
If you are seeking a community where you can grow spiritually, connect with others, and make a difference, we invite you to join us at Grace Church of Mentor. Through our shared beliefs and values, we strive to create a transformative and welcoming environment. Together, let us build a stronger community and make a positive impact in the world.
Worship and celebrate with us
Engage in diverse ministries and small groups
Nurture the faith of your children or youth
Participate in community outreach and service
Experience the power of an inclusive and supportive community
Take a step towards a more meaningful spiritual journey and find your home at Grace Church of Mentor. We look forward to walking alongside you as we grow together in faith, hope, and love.