Welcome to St Mark's United Methodist Church
Jul 16, 2023
Events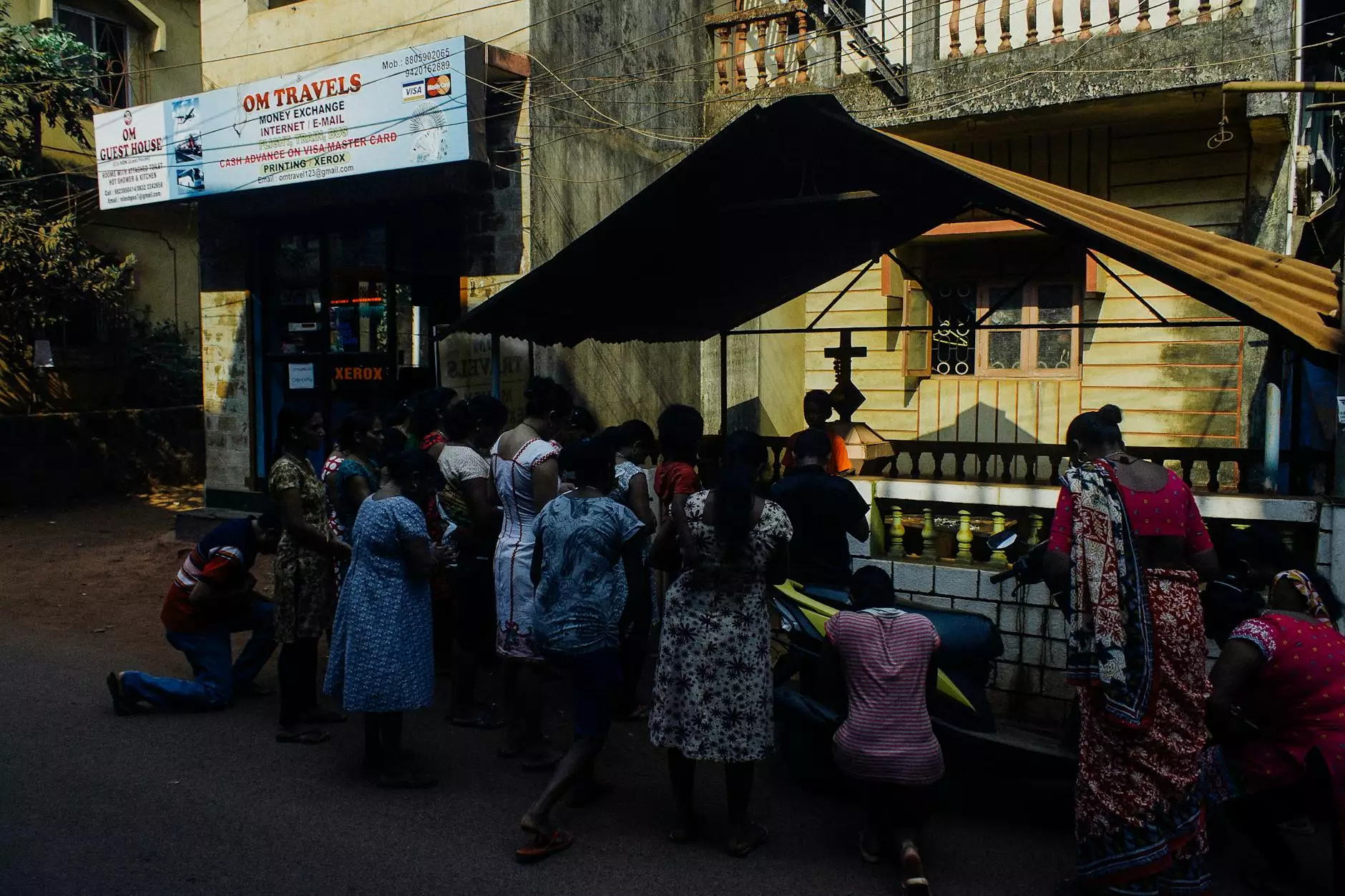 Connecting Community and Inspiring Faith
Introduction
St Mark's United Methodist Church is a vibrant and inclusive community dedicated to spreading love, compassion, and faith. Located at the heart of our city, we serve as a beacon of hope and support for individuals from all walks of life.
Our Mission
At St Mark's United Methodist Church, our mission is to foster a nurturing environment that encourages personal growth, strengthens connections, and embraces the diversity of our community. We strive to live out our faith by actively engaging in acts of service, extending our hands to those in need, and creating a welcoming space for everyone.
Worship Services
We invite you to join us for our uplifting and inspiring worship services. Every Sunday, we come together as a congregation to celebrate our faith, reflect on the teachings of the Bible, and find solace in the presence of God. Our services combine traditional rituals with contemporary expressions of worship, creating a spiritual experience that resonates with people of all ages.
Traditional Services
Our traditional services are grounded in the rich history and traditions of the United Methodist Church. With beautiful hymns, scripture readings, and meaningful sermons, we aim to create a sacred space where individuals can find peace and connect deeply with their faith.
Contemporary Services
For those seeking a more contemporary worship experience, our contemporary services provide an energetic and engaging atmosphere. With modern worship music, relevant messages, and multimedia elements, we strive to make God's message accessible to all generations.
Small Groups and Ministries
At St Mark's United Methodist Church, we believe that spiritual growth happens best within the context of authentic community. That's why we offer a variety of small groups and ministries tailored to different ages and interests.
Adult Ministries
Our adult ministries provide opportunities for deepening one's faith, cultivating meaningful relationships, and serving the community. From Bible studies and prayer groups to volunteering initiatives, there is a place for everyone to contribute and grow.
Youth and Children Ministries
We are committed to providing a nurturing environment for our future leaders. Our youth and children's ministries offer engaging programs, recreational activities, and educational opportunities that promote spiritual growth and character development.
Community Involvement
As advocates for positive change, we actively participate in various outreach programs and initiatives. Our goal is to make a tangible difference in the lives of those around us, addressing issues such as homelessness, hunger, and social justice.
Events and Celebrations
Throughout the year, we host a wide range of events and celebrations that bring our community together. From holiday gatherings and workshops to guest speakers and concerts, there is always something happening at St Mark's United Methodist Church.
Upcoming Events
Easter Sunday Celebration - April 4th, 2021
Community Service Day - May 15th, 2021
Summer Youth Camp - July 10th-17th, 2021
Annual Fall Festival - October 23rd, 2021
Visit Us
Experience the warm and welcoming atmosphere of St Mark's United Methodist Church by visiting us. Our doors are open to all who seek a community that values love, acceptance, and spiritual growth. Join us in our shared journey of faith and discover the transformative power of genuine connections.
Contact Information
For inquiries, questions, or more information about St Mark's United Methodist Church, please don't hesitate to reach out to us:
Address: 123 Main Street, Cityville, State, Country
Phone: 123-456-7890
Email: [email protected]
Follow Us
Stay connected with the latest news, updates, and spiritual inspirations from St Mark's United Methodist Church by following us on social media: