Welcome to The FEST!
Nov 10, 2022
Events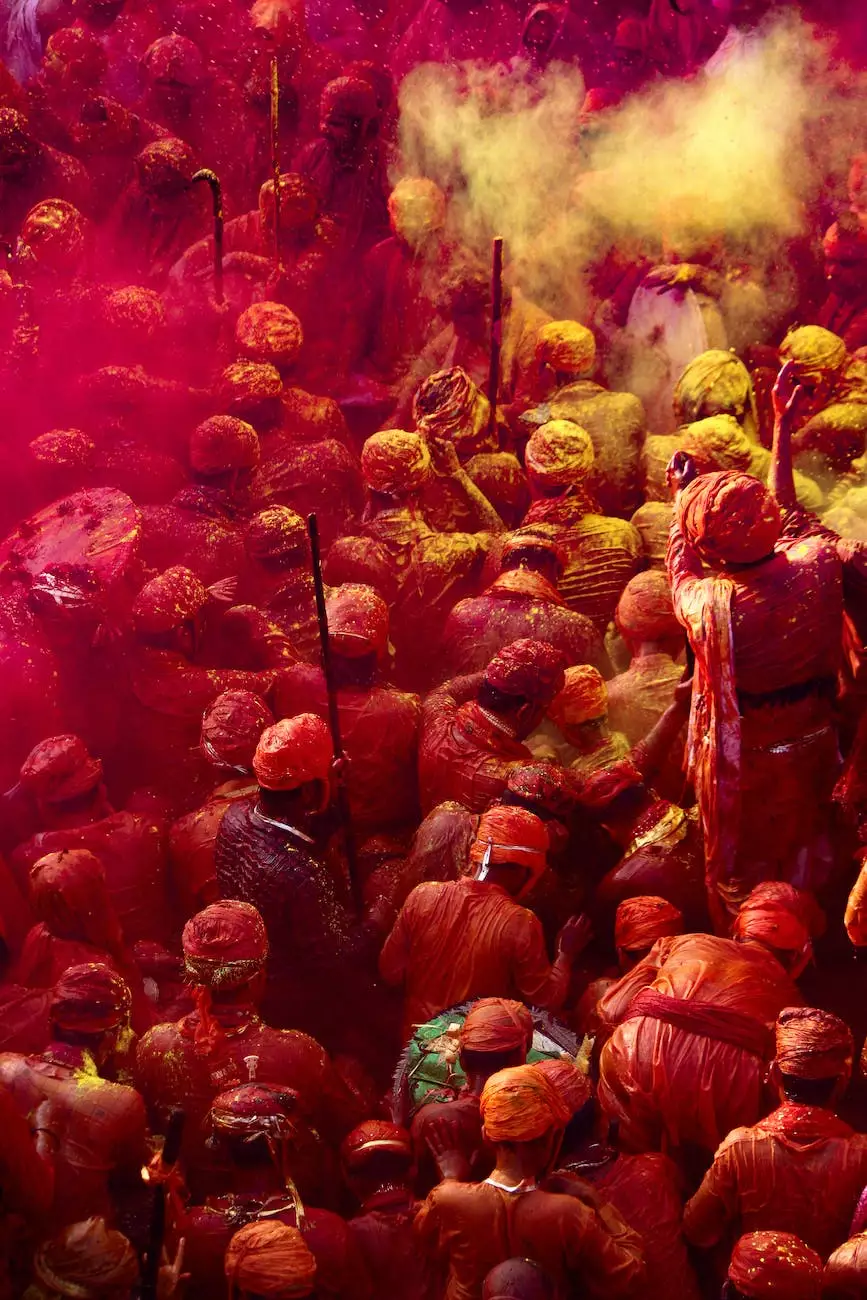 At St Mark's United Methodist Church, we are excited to present to you The FEST - a celebration of faith, community, and fellowship. Our annual event gathers individuals from all walks of life, coming together to experience a day filled with joy, inspiration, music, food, and various engaging activities.
Join us for a Day of Celebration
The FEST is not just an ordinary event; it is an experience that aims to leave a lasting impact on all attendees. We have meticulously designed a program that caters to people of all ages, ensuring there is something for everyone to enjoy.
Engaging Activities for Everyone
From captivating musical performances to fun-filled games, The FEST offers a wide range of activities to keep you entertained throughout the day. Whether you're a music enthusiast, a food lover, or simply looking to spend quality time with your loved ones, we have it all.
Musical Extravaganza
Prepare to be serenaded by some of the most renowned artists in the industry. Our carefully curated lineup of musicians will leave you captivated and uplifted with their soul-stirring performances. Join thousands of others as we sing, dance, and celebrate our faith together.
Delicious Culinary Delights
The FEST is not just a feast for the soul, but for the taste buds as well. Indulge in a variety of delectable dishes from local food vendors. From classic favorites to unique culinary creations, there's something to satisfy every palate.
Family-Friendly Fun
We understand the importance of family, and that's why The FEST is designed to be enjoyed by all members, young and old. Explore our exciting kids' zone, filled with interactive games, rides, and activities that will keep the little ones entertained for hours.
Experience the Spirit of Community
The FEST is not just a gathering; it's a celebration of community and togetherness. It is a day where individuals from various backgrounds and beliefs come together to embrace unity and spread love. At St Mark's United Methodist Church, we believe in fostering an environment of inclusivity and acceptance.
Inspiring Speakers
Be inspired by our esteemed guest speakers who will share their insights and uplifting messages. Their words of wisdom will touch your heart and leave you with a renewed sense of purpose.
Engage with Local Organizations
Connect with local organizations that share our values and mission. Discover initiatives that are making a positive impact in our community and explore opportunities to collaborate and make a difference together.
Supporting Causes
Aside from being a day of joy and celebration, The FEST is also a platform for supporting important causes close to our hearts. Our event focuses on giving back and promoting acts of kindness, compassion, and generosity.
Be Part of Something Special
The FEST is a testament to our commitment to creating an unforgettable experience for our community. Join us as we come together, celebrate our faith, and create cherished memories that will last a lifetime.
Save the Date!
Mark your calendars now and make sure not to miss The FEST. Follow us on social media or sign up for our newsletter to stay up-to-date with the latest event details and announcements. We can't wait to see you there!
Contact Us
If you have any inquiries or would like more information about The FEST, please don't hesitate to reach out to us. Our dedicated team is here to assist you and ensure you have a memorable experience.
Phone: 123-456-7890
Email: [email protected]