Parish Staff - Akron, OH
Jan 18, 2019
About Us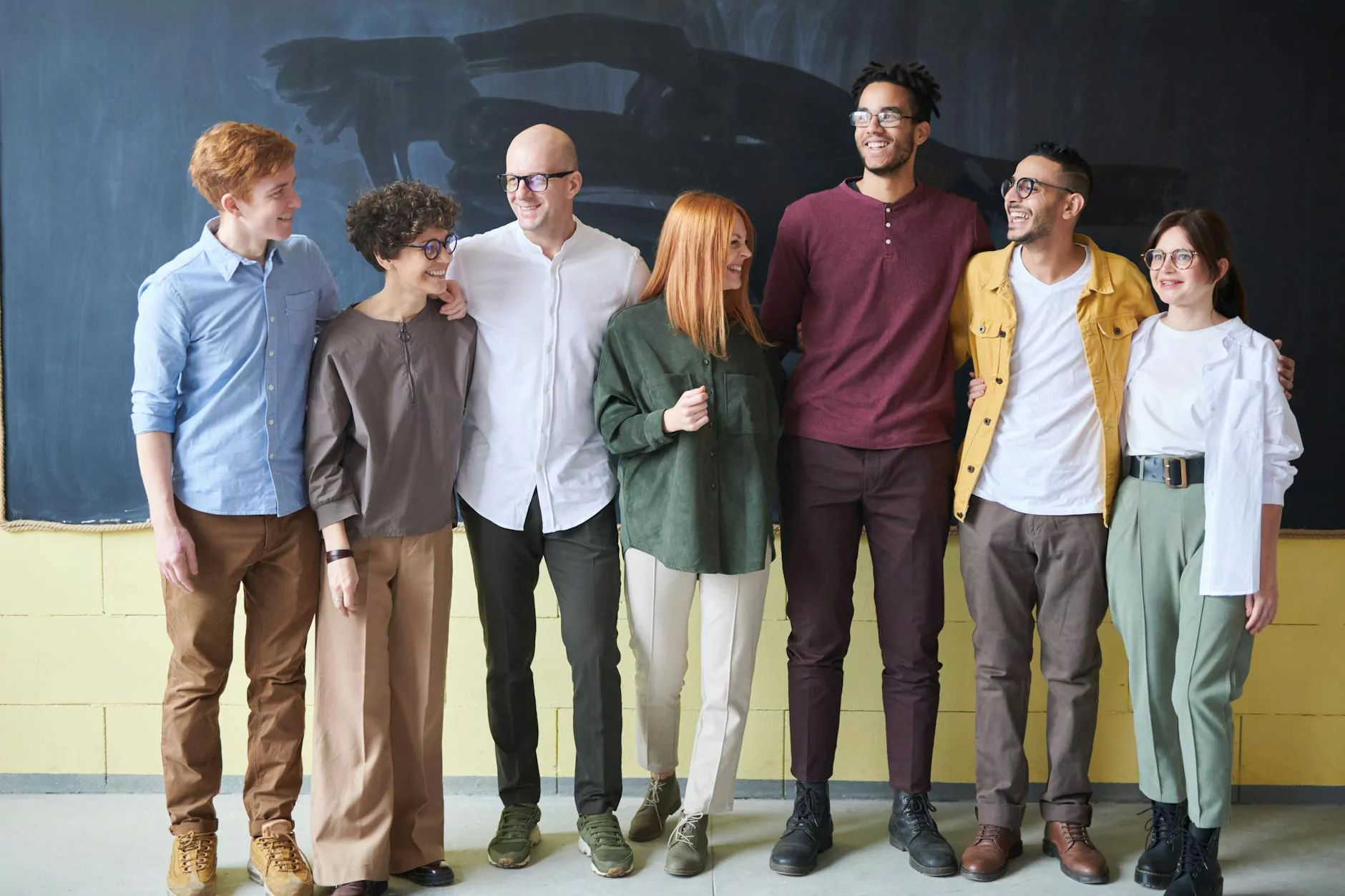 Welcome to the page dedicated to the Parish Staff at St Mark's United Methodist Church in Akron, OH. Our dedicated team of individuals is committed to serving the community and spreading faith and beliefs. With a strong belief in the power of community and the transformative impact of faith, our Parish Staff works diligently to support and guide our congregation.
About St Mark's United Methodist Church
St Mark's United Methodist Church, located in Akron, OH, is a vibrant and inclusive faith community. As a part of the wider United Methodist Church, we are guided by the principles of love, compassion, and justice. Our church is deeply rooted in the teachings of Jesus Christ and strives to create a welcoming environment for all who seek a spiritual home. With a rich history dating back to [year], we continue to grow and evolve, meeting the needs of our diverse congregation.
The Role of the Parish Staff
Our Parish Staff plays a crucial role in the day-to-day operations of St Mark's United Methodist Church. Comprised of dedicated individuals from various backgrounds, each staff member brings unique skills and talents to their respective positions. They work collaboratively to ensure the smooth functioning of our church and its programs.
Pastoral Care and Counseling
Our dedicated pastoral staff provides exceptional care and support to our congregation members. They offer spiritual guidance, counseling, and support during times of joy and sorrow. Whether someone is celebrating a milestone or navigating a challenging situation, our pastoral staff is there to lend a listening ear and compassionate presence.
Worship Planning and Leadership
The Parish Staff also plays a vital role in planning and leading worship services. From selecting meaningful hymns to crafting thought-provoking sermons, they strive to create worship experiences that inspire and connect our community. They work closely with our clergy and volunteers to create a worship environment that fosters spiritual growth and reflection.
Community Outreach and Engagement
St Mark's United Methodist Church is deeply committed to serving the community beyond our church walls. Our Parish Staff actively engages in outreach programs and partnerships, seeking opportunities to make a positive impact on the lives of others. From organizing food drives to participating in community events, they embody our belief in the importance of social justice and community service.
Meet Our Parish Staff
Get to know the dedicated individuals who make up our Parish Staff:
Pastor John Smith - Senior Pastor
Pastor John Smith brings a wealth of experience and wisdom to his role as the Senior Pastor at St Mark's United Methodist Church. With a deep passion for ministry and a genuine love for people, he leads our congregation by example. Pastor Smith's inspiring sermons and compassionate presence have touched the lives of many within our community.
Rev. Emily Johnson - Associate Pastor
Rev. Emily Johnson serves as an Associate Pastor at St Mark's United Methodist Church. Her energy and enthusiasm for ministry are contagious, and she actively engages with individuals of all ages. With a particular focus on youth and young adult ministry, Rev. Johnson strives to create inclusive spaces where all feel valued and heard.
Rebecca Davis - Director of Worship and Music
As the Director of Worship and Music, Rebecca Davis brings her exceptional musical talent and expertise to our worship services. She leads our choir, selects music that complements the sermon themes, and helps create a beautiful and meaningful worship experience for our congregation.
Andrea Gonzalez - Director of Youth Ministry
Andrea Gonzalez is dedicated to nurturing the spiritual growth of our youth. As the Director of Youth Ministry, she provides guidance, support, and engaging programming for our young members. Andrea is passionate about creating a safe and inclusive space where youth can explore their faith and connect with their peers.
Michael Adams - Administrative Assistant
Michael Adams serves as a valuable member of our Parish Staff as an Administrative Assistant. He ensures the smooth functioning of our church office and provides support in various administrative tasks. Michael's organizational skills and friendly demeanor contribute greatly to the efficient operation of our church.
Contact the Parish Staff
If you have any questions, need support, or would like to connect with our Parish Staff, please feel free to reach out to us. We are here to serve you and our community.
Thank you for visiting our website and taking the time to learn more about the Parish Staff at St Mark's United Methodist Church in Akron, OH. We hope to see you soon at one of our worship services or community events. May you find peace, joy, and inspiration on your spiritual journey.