Welcome to the Saint Vincent de Paul Organization at St Mark's United Methodist Church
Feb 5, 2023
About Us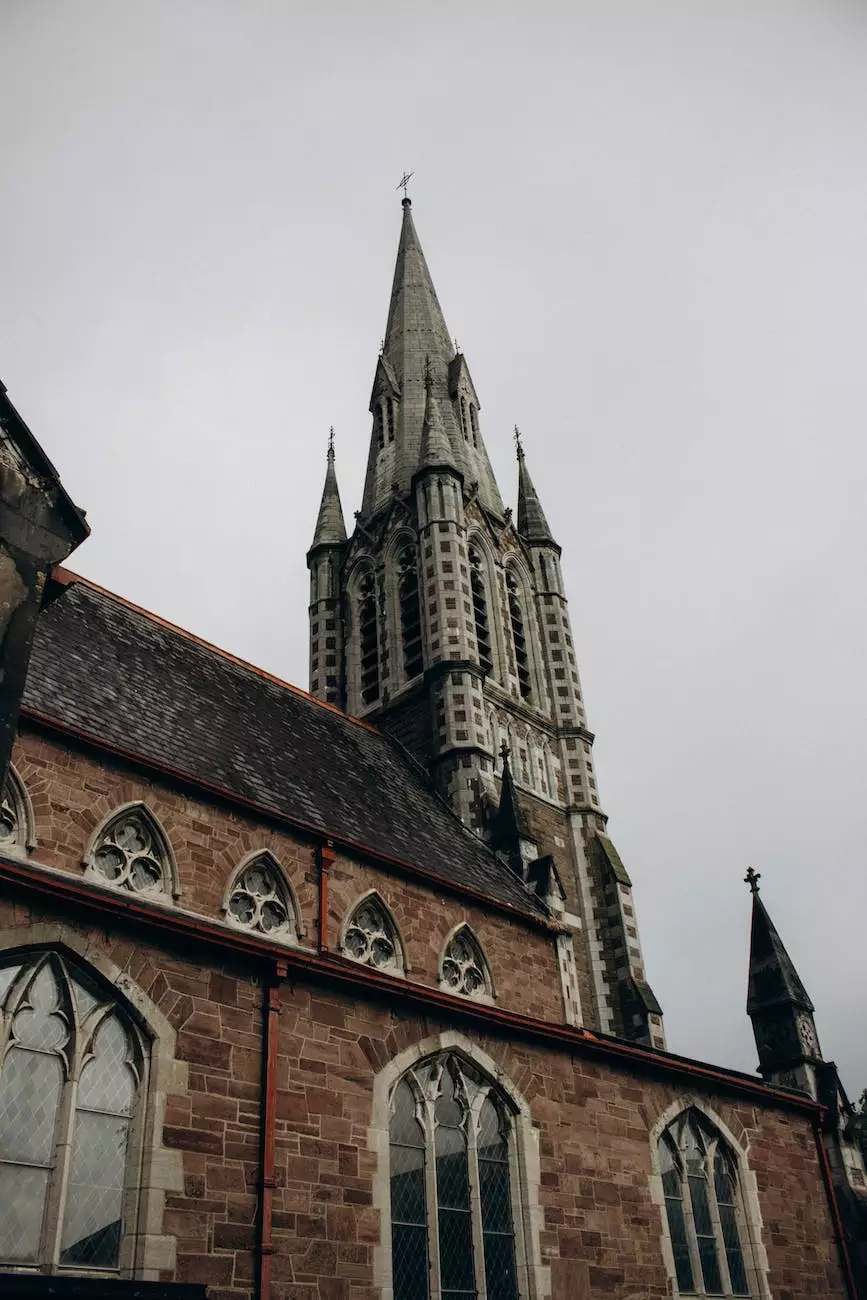 Thank you for visiting the Saint Vincent de Paul Organization page on the St Mark's United Methodist Church website. As a community and society focused on faith and beliefs, we strive to serve and support the less fortunate members of our community.
About the Saint Vincent de Paul Organization
The Saint Vincent de Paul Organization is a non-profit, volunteer-based group that operates under the guidance of St Mark's United Methodist Church. Our mission is to provide assistance to individuals and families facing hardship, offering both material aid and emotional support.
With a strong emphasis on social justice and compassion, we aim to help those in need through various outreach programs, including food assistance, clothing drives, emergency financial support, and more. Our dedicated team of volunteers works tirelessly to address the immediate needs of individuals and families, while also striving to provide long-term solutions.
Our Mission
At the heart of the Saint Vincent de Paul Organization is our mission to foster a sense of hope and dignity for all individuals, regardless of their circumstances. We believe in the power of compassion and the importance of treating each person with respect and kindness.
We actively collaborate with other local organizations and agencies to maximize our impact on the community. By working together, we can create a stronger support system and ensure that our resources reach those who need them most.
Activities and Programs
We offer a wide range of activities and programs aimed at helping individuals and families overcome the challenges they face. Some of our key initiatives include:
Food Pantry: Our food pantry provides nutritious meals to individuals and families who struggle with food insecurity. We collect and distribute food donations, ensuring that everyone has access to a balanced diet.
Clothing Drives: Through our clothing drives, we collect gently used clothing and distribute them to those in need. We believe that everyone deserves clean and appropriate clothing, regardless of their financial situation.
Emergency Financial Assistance: In times of crisis, we provide emergency financial assistance to help individuals and families with immediate needs, such as utility bills and rent payments.
Shelter Support: We collaborate with local shelters to provide additional support and resources to individuals experiencing homelessness.
Community Engagement: We organize community events and workshops to raise awareness about social issues and foster a sense of togetherness. These events allow individuals from all walks of life to come together and build stronger community bonds.
Get Involved
Are you passionate about making a positive impact? We are always looking for dedicated individuals who share our mission. There are various ways you can get involved with the Saint Vincent de Paul Organization:
Volunteer: Join our team of volunteers and contribute your time and skills to help those in need. Whether it's assisting with food distribution, organizing clothing drives, or providing administrative support, your efforts are invaluable.
Donate: Your financial contributions can go a long way in supporting our programs and initiatives. Every donation, no matter the amount, helps us continue our mission of aiding individuals and families facing adversity.
Spread the Word: Help us raise awareness about the Saint Vincent de Paul Organization by sharing our mission and activities with your friends, family, and community. By spreading the word, you can inspire others to get involved and make a difference.
Join us in our efforts to create a more compassionate and inclusive community. Together, we can make a lasting impact and bring hope to those who need it most.
© 2022 St Mark's United Methodist Church. All rights reserved.