Salem Campus: A Vibrant Community of Faith and Beliefs
Jan 11, 2022
Church Tour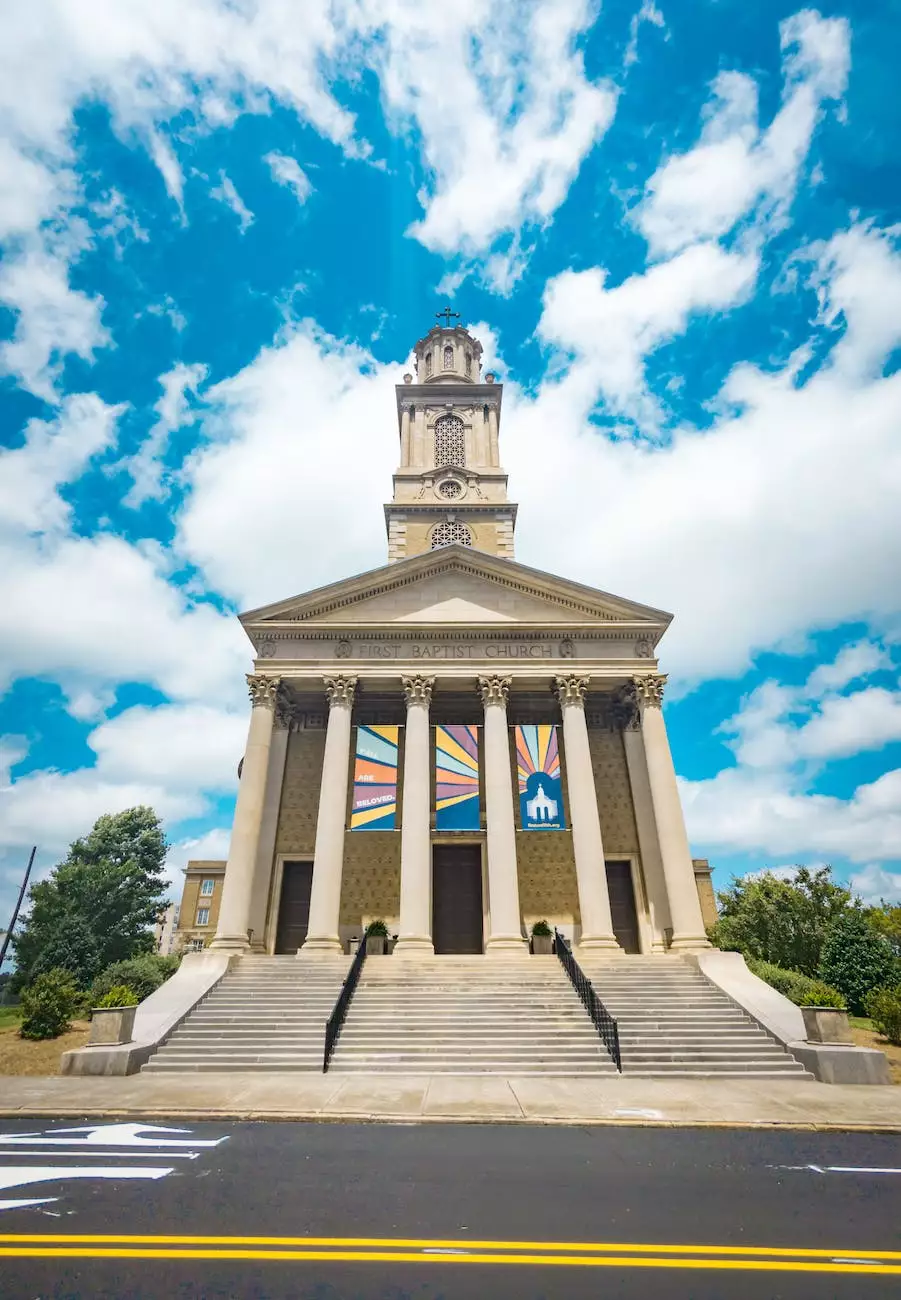 Welcome to Salem Campus, a vibrant community within St Mark's United Methodist Church, dedicated to fostering faith, building relationships, and making a positive impact on the world around us. Our welcoming congregation gathers to worship, grow spiritually, and serve with a shared commitment to uplifting one another and the wider community.
Worship Services: Embracing the Divine
At Salem Campus, we believe that worship is a central pillar of our faith. Our worship services provide a sacred space where individuals can connect with God, find solace, and draw inspiration. Through meaningful sermons, heartfelt prayers, and uplifting music, we seek to create an environment conducive to spiritual growth and personal reflection.
Whether you are a long-time member or visiting for the first time, you'll find a warm and inclusive community that celebrates diversity and loves unconditionally. Our services blend tradition and contemporary elements, offering a balanced and relevant worship experience for all age groups.
Sunday Sermons: Nurturing Spiritual Growth
The cornerstone of our worship services is the weekly Sunday sermon delivered by our knowledgeable and passionate clergy. These sermons engage with relevant biblical teachings, applying them to the challenges and joys of modern life. Each sermon encourages deep reflection, inspiring individuals to apply the lessons they learn to their daily walk with God.
We also offer special services throughout the year, such as Christmas Eve and Easter Sunday, which provide an opportunity for our community to come together and celebrate the significant milestones of our faith.
Ministries: Strengthening Our Connection
At Salem Campus, we recognize the importance of cultivating interconnectedness within our congregation. Through a wide range of ministries, we provide opportunities for individuals to connect, grow, and serve alongside fellow believers.
Children's Ministry: Nurturing Young Hearts
We are committed to nurturing the spiritual growth of children in our community. Our dedicated Children's Ministry offers age-appropriate programs and activities that help children develop a strong foundation in their faith. From interactive Sunday School classes to engaging youth groups and exciting special events, we provide a safe and nurturing space where children can learn about Jesus and experience His love.
Youth Ministry: Empowering the Next Generation
Our dynamic Youth Ministry strives to empower young people to live out their faith boldly in today's world. Through engaging discussions, inspiring events, and service opportunities, we equip youth with the necessary tools to navigate life's challenges while remaining grounded in their beliefs. Our aim is to cultivate strong, compassionate leaders who actively contribute to the betterment of our society.
Adult Small Groups: Building Authentic Relationships
We believe that life is meant to be lived in community. Our Adult Small Groups provide a setting where individuals can foster genuine connections, develop lasting friendships, and deepen their understanding of God's Word. Through Bible studies, prayer groups, and shared interests, these groups create a supportive, nurturing environment where individuals can grow both spiritually and personally.
Events and Outreach: Making a Difference
As a community committed to making a positive impact, we actively engage in a variety of outreach initiatives and events. These endeavors allow us to extend Christ's love and compassion beyond the walls of our church, reaching out to those in need and building a stronger, more inclusive society.
Community Service Projects
We organize and participate in various community service projects, partnering with local organizations to address the pressing needs of our community. From volunteering at food banks to offering support to the homeless, our aim is to embody Christ's teachings by being His hands and feet in the world.
Mission Trips
Through our mission trips, we embark on transformative journeys that combine service work with spiritual growth. These experiences enable us to learn from different cultures, share resources, and offer assistance where it is most needed. Our missions give us an opportunity to make a real difference in the lives of others and deepen our understanding of global issues.
Special Events and Programs
We organize a variety of special events throughout the year, such as retreats, concerts, and guest speaker sessions. These events provide unique opportunities for our congregation to come together, experience spiritual renewal, and foster connections with one another.
Join Us at Salem Campus Today
At Salem Campus, we extend a warm invitation to all who seek a welcoming community rooted in faith and driven by love. Whether you are already well-versed in the Methodist tradition or are exploring your spiritual journey, we welcome you with open arms.
Join us at Salem Campus and discover a space where your faith can flourish, relationships can be nurtured, and lives can be transformed. We look forward to walking alongside you on this beautiful journey of faith.