Grace Soccer Camp - St Mark's United Methodist Church
Jul 17, 2023
Events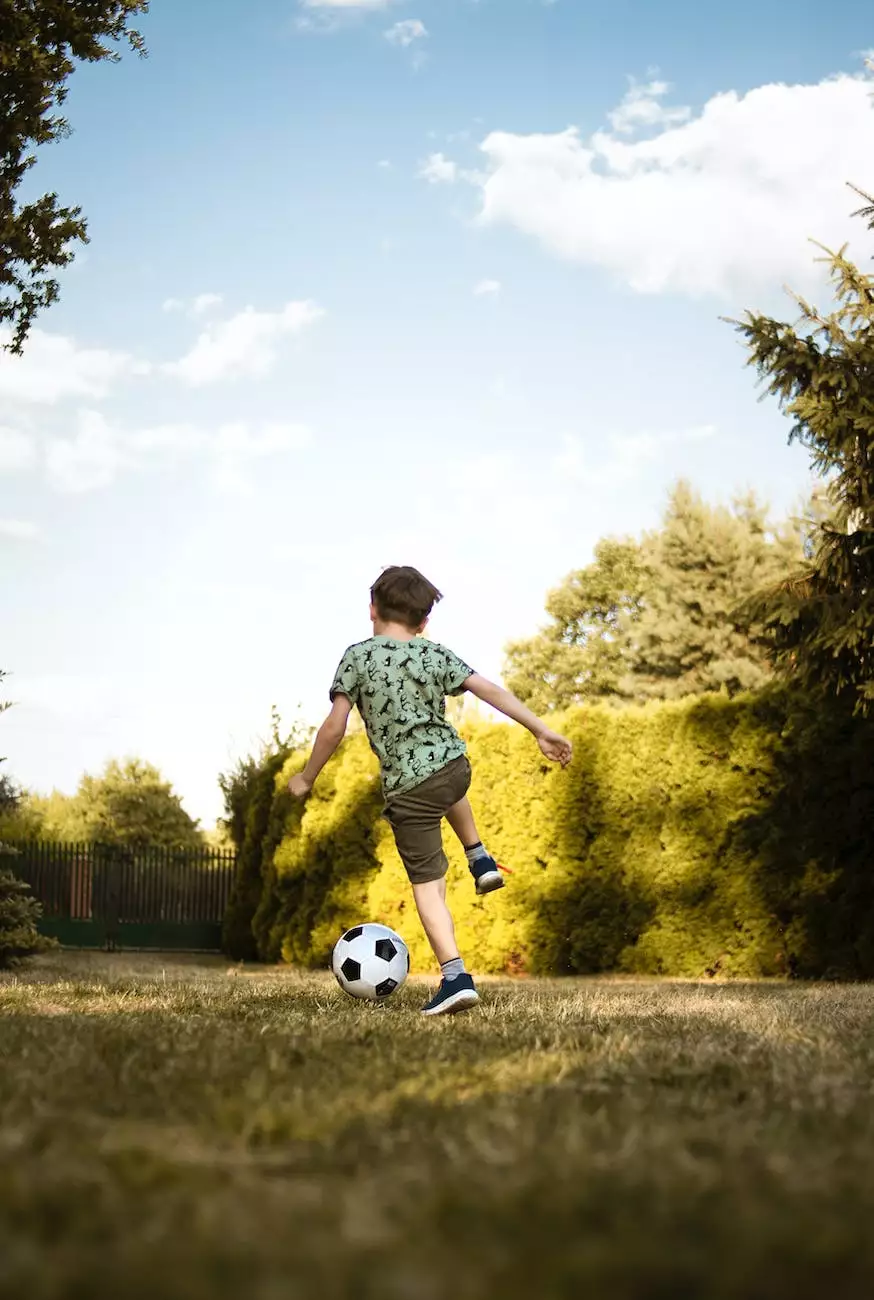 Introduction
Welcome to Grace Soccer Camp, a remarkable summer experience hosted by St Mark's United Methodist Church. As a leading community and faith-based organization in our area, we are committed to providing an exceptional camp where children can enjoy the thrill of soccer while deepening their faith and building lasting friendships.
Immersive Faith and Soccer Program
Grace Soccer Camp offers an immersive program that blends the excitement of soccer with faith-based teachings. Our experienced and dedicated staff creates an environment where kids can grow not only as athletes but also as individuals rooted in faith. Through engaging sessions, interactive discussions, and friendly competition, participants will learn valuable life skills such as leadership, teamwork, and sportsmanship.
Why Choose Grace Soccer Camp?
We understand that there are many soccer camps to choose from, but why settle for anything less than an extraordinary experience? Grace Soccer Camp stands out for several reasons:
1. Expert Coaching Staff
Our camp is led by a team of highly skilled and certified coaches who have a strong background in soccer and a passion for youth development. They are committed to providing top-notch training that focuses on technical proficiency, tactical awareness, and physical conditioning.
2. Faith-Based Curriculum
At Grace Soccer Camp, we believe in nurturing the whole person, so in addition to exceptional soccer training, we incorporate faith-based discussions and activities into our daily schedule. It is our goal to help campers strengthen their relationship with God while they improve their soccer skills.
3. State-of-the-Art Facilities
St Mark's United Methodist Church boasts state-of-the-art soccer facilities, including well-maintained fields and modern amenities. Our campers have access to top-quality equipment, ensuring an optimal training environment.
4. Inclusive and Supportive Community
Our camp welcomes children of all skill levels, fostering an inclusive and supportive environment where everyone feels valued and encouraged. We believe that every child has unique talents that can be developed through personalized attention and guidance from our coaching staff.
5. Fun-Filled Activities
At Grace Soccer Camp, we prioritize the balance between hard work and enjoyment. Beyond soccer training, we organize various recreational activities, team-building exercises, and engaging outings to keep the campers excited and entertained throughout the week.
Camp Details
The Grace Soccer Camp will take place at St Mark's United Methodist Church from July 12th to July 16th. The camp is open to children aged 6 to 14 years old and runs from 9:00 AM to 3:00 PM each day. We offer flexible registration options, including full-week and half-day programs. Early registration is recommended to secure your child's spot as spaces are limited.
Sign Up Today!
Don't miss out on this incredible opportunity for your child to experience the joy of soccer and faith-based learning. Join us at Grace Soccer Camp and be part of a transformative week filled with growth, friendship, and unforgettable memories. Visit our website or contact us directly to register your child today!