1 Timothy 1:3-11, Part 1 - St Mark's United Methodist Church
Feb 12, 2023
Sermon Audio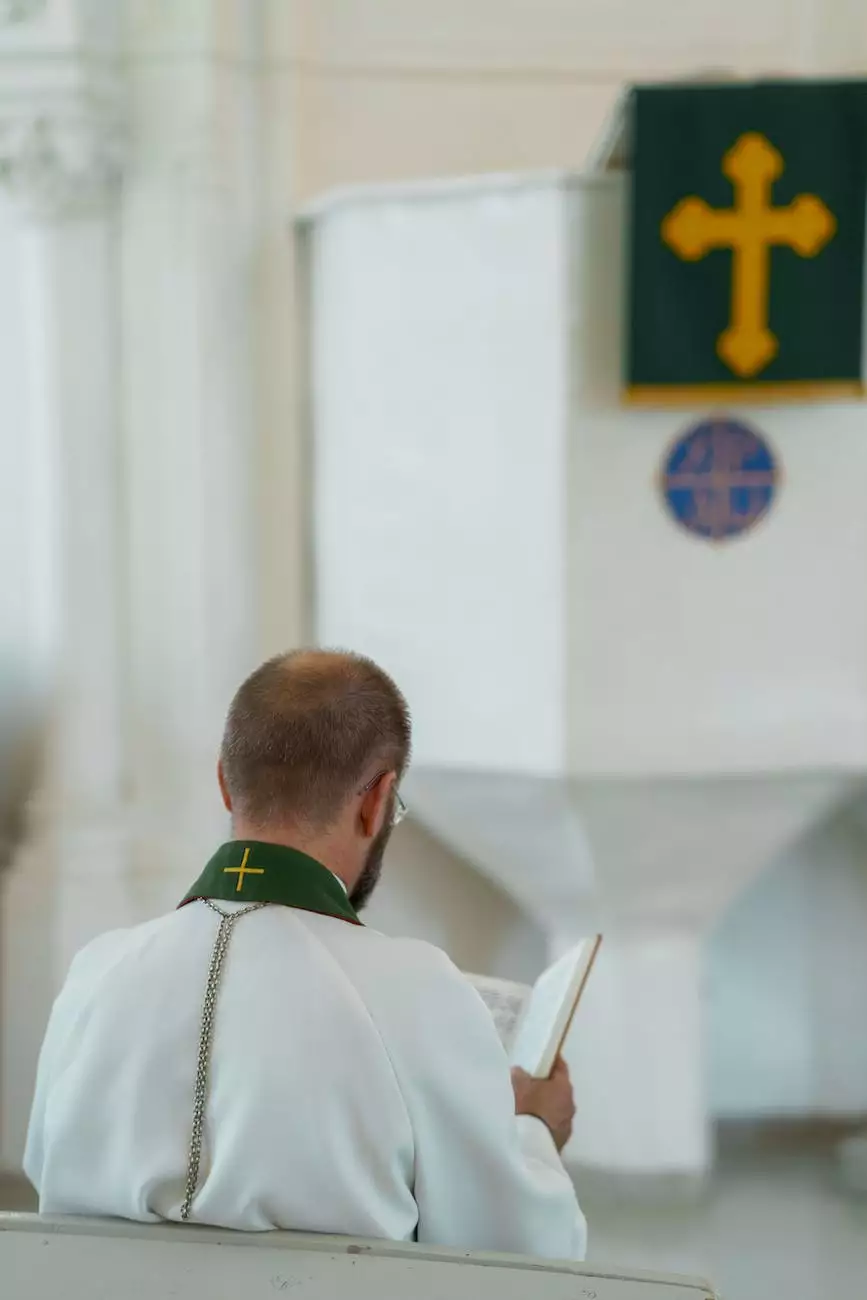 Introduction
Welcome to St Mark's United Methodist Church, where we invite you to explore the rich teachings of the Bible. In this sermon series, we delve into the profound words of Apostle Paul as written in 1 Timothy 1:3-11. Join us for morning worship as we uncover the transformative power of God's word.
Understanding 1 Timothy 1:3-11
In this section of 1 Timothy, Apostle Paul imparts important instructions to Timothy regarding the false teachings and their origins that were infiltrating the early church. He emphasizes the significance of teaching sound doctrine and the proper use of the law, guiding the congregation towards faithfulness and love.
Exploring God's Teachings
Through this sermon series, we strive to bring these teachings to life, inspiring our congregation to live out their faith and embrace biblical principles. Our experienced pastor will dive deep into each verse, drawing out powerful insights and practical applications for our everyday lives.
Key Themes and Lessons
1. Faith and Beliefs
At St Mark's United Methodist Church, we believe in the importance of strengthening our faith and developing a firm foundation in our beliefs. This passage in 1 Timothy highlights the need for staying true to sound doctrine and guarding against false teachings.
Apostle Paul's teachings remind us of the significant role faith plays in our lives, serving as a guide and source of inspiration. By embracing these teachings, we deepen our understanding of God's love and build a steadfast faith that can withstand the challenges of the world.
2. Upholding Love and Compassion
Another critical aspect of 1 Timothy 1:3-11 is the emphasis on love and compassion. Paul reminds us that the purpose of the law is to lead us towards love, not to bring condemnation. This powerful message encourages us to treat one another with kindness, empathy, and understanding.
As part of our community, we strive to embody these qualities and create a welcoming and inclusive environment. Through acts of love and compassion, we aim to positively impact the lives of those around us and reflect God's unconditional love in our actions.
3. Cultivating Biblical Principles
Within the teachings of 1 Timothy 1:3-11, we find profound insights into biblical principles that guide our lives. Our pastor will unpack these principles, helping us understand how they relate to our contemporary world and how we can apply them on a day-to-day basis.
By immersing ourselves in these timeless truths, we equip ourselves to navigate the challenges of our society with grace, wisdom, and integrity. This sermon series is an opportunity to deepen our understanding of God's word and allow it to shape our character and actions.
Join Us for Morning Worship
We invite you to join us for morning worship as we explore 1 Timothy 1:3-11, Part 1. Experience the power of God's word and connect with a vibrant community of believers. Our services are held every Sunday, and we look forward to welcoming you into our congregation.
Stay Connected
To stay updated on our sermon series, events, and community activities, connect with us on social media and sign up for our newsletter. We value the opportunity to journey together in faith and look forward to sharing the transformative teachings of 1 Timothy 1:3-11 with you.
Facebook:St Mark's United Methodist Church
Twitter:stmarks_umc
Instagram:stmarks_umc
Sign up for our newsletter to receive regular updates and insights:Subscribe Now
© 2023 St Mark's United Methodist Church. All rights reserved. | Designed and Developed by Your Digital Assistant