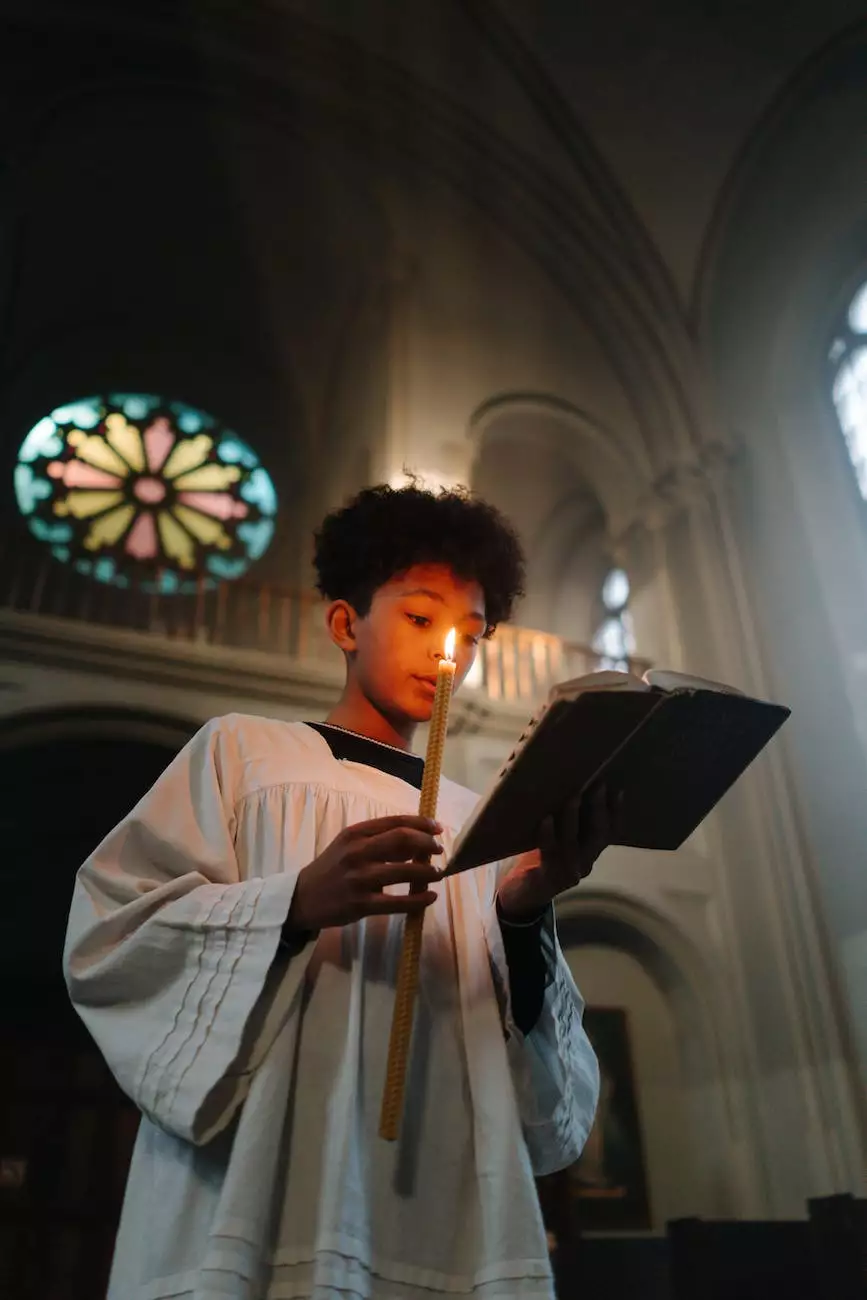 Exploring Faith, Repentance, and the Healing Grace of God
Welcome to St Mark's United Methodist Church, where we delve into the rich teachings of the Bible to help you cultivate a deeper relationship with God. In this sermon series, we will explore the profound message of 2 Corinthians 7:8-10 and its enduring relevance in our lives today.
The Power of Faith and Repentance
2 Corinthians 7:8-10 offers a powerful insight into the transformative nature of faith and repentance. The passage reminds us that true repentance is not simply remorse but a sincere turning away from our sins and a reorientation towards God's loving grace. It is through faith in Christ that we find the strength and courage to acknowledge our mistakes, seek forgiveness, and commit ourselves to a life marked by righteousness.
Understanding Sorrow and God's Healing Grace
Within these verses, the apostle Paul speaks of godly sorrow – a profound sense of remorse that leads to repentance. This godly sorrow is not driven by guilt or shame but by a deep awareness of the impact our actions have on our relationship with God and others. It is through this sorrow that true repentance is born, paving the way for God's incredible healing grace to bring restoration and renewal.
Embracing the Healing Nature of God's Grace
God's grace is transformative, offering us forgiveness, reconciliation, and the opportunity to start anew. Through 2 Corinthians 7:8-10, we come to understand that the process of reconciliation is not always easy, but it is vital for our spiritual growth and the restoration of broken relationships. As we embrace the healing nature of God's grace, we can experience the profound freedom that comes from letting go of past mistakes and embracing a future infused with hope and purpose.
Our Sermons: Nurturing Spiritual Growth
At St Mark's United Methodist Church, we believe in the power of God's Word to guide and transform lives. Through our sermons and teachings, we aim to provide a nurturing environment for your spiritual growth. Our dedicated pastors and speakers deliver messages that resonate with the challenges and triumphs we face in our daily lives, offering practical insights and biblical wisdom.
Bridging the Gap Between Scripture and Daily Life
In our sermons, we strive to bridge the gap between ancient texts and modern realities. By exploring passages like 2 Corinthians 7:8-10, we connect the profound teachings of the Bible with the complexities of today's world. This empowers us to apply these lessons in practical and meaningful ways, enhancing our understanding of faith and deepening our personal relationship with God.
Join Us for an Enlightening Experience
We invite you to join us for our worship services, where you can engage with the powerful message of 2 Corinthians 7:8-10 and other impactful biblical passages. Whether you're seeking spiritual guidance, a compassionate community, or simply a place to belong, St Mark's United Methodist Church welcomes you with open arms.
Connecting with St Mark's United Methodist Church
If you're interested in exploring your faith further or learning more about St Mark's United Methodist Church, we encourage you to connect with us. Visit our website to find information about our upcoming events, worship services, and opportunities for involvement. You can also follow us on social media for daily inspiration and updates.
Experience the Power of Faith and Healing
Discover the transformative power of faith, repentance, and the healing grace of God through our exploration of 2 Corinthians 7:8-10. Join us at St Mark's United Methodist Church as we embark on a journey of spiritual growth and discover the incredible depths of God's love and forgiveness. We look forward to connecting with you and supporting you in your faith journey.