Job 42: Exploring the Profound Teachings at St Mark's United Methodist Church
Jul 1, 2023
Sermon Audio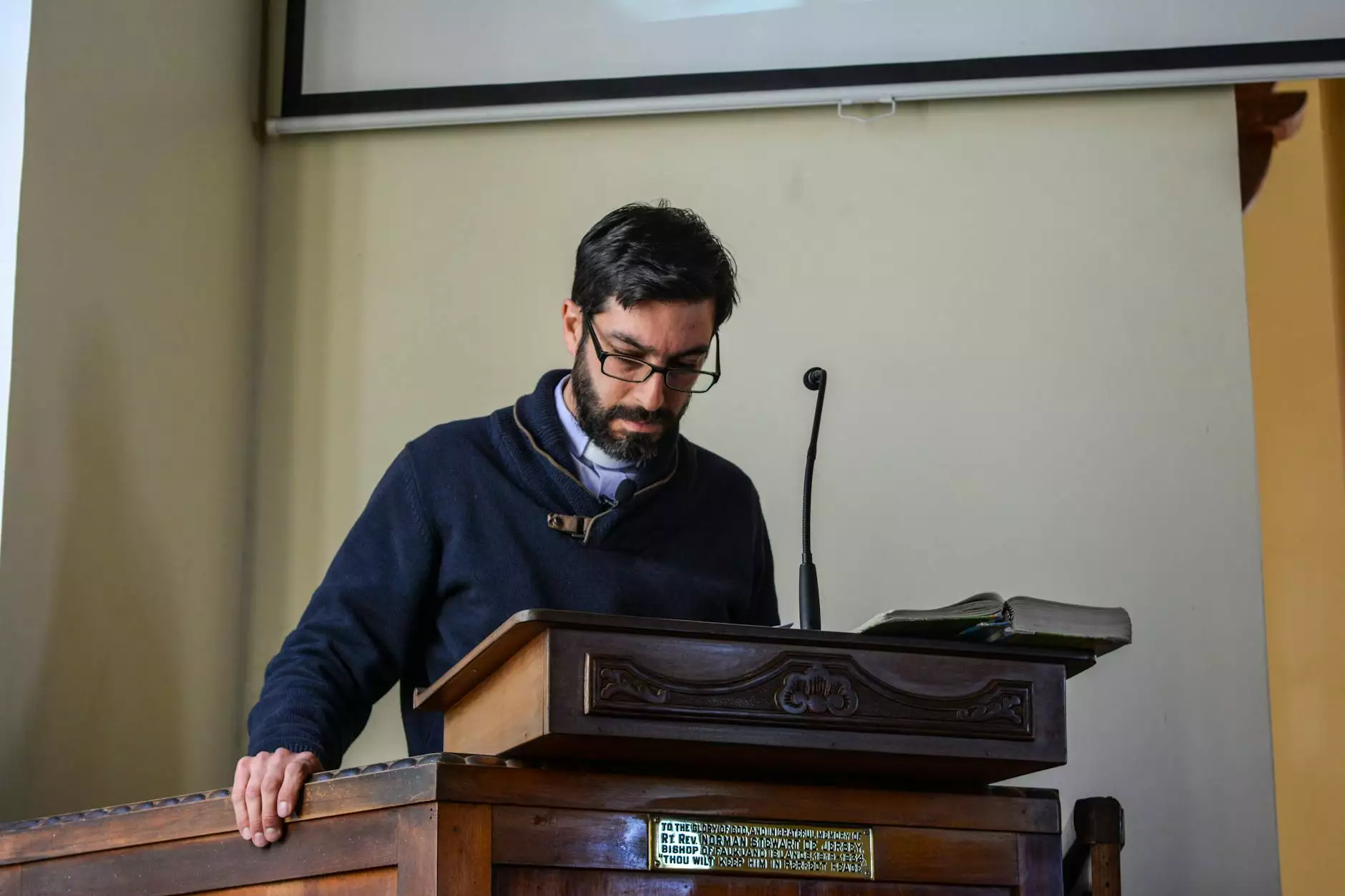 Introduction
Welcome to St Mark's United Methodist Church, a place where we delve into the rich teachings of the Bible. Join us as we explore Job 42, a chapter filled with profound wisdom and powerful lessons. In this sermon series, we dive deep into the book of Job and discuss the significant impact it has on our faith and beliefs within the community and society.
The Book of Job: A Journey of Faith and Perseverance
The book of Job is a remarkable piece of literature that raises deep questions about suffering, God's justice, and the nature of faith. It tells the story of Job, a righteous man who experiences immense adversity, testing the very foundation of his beliefs.
Job's Character and Righteousness
Job is depicted as someone who is blameless, upright, and deeply devout. He is a man of integrity who fears God and turns away from evil. Despite his exemplary character, he is subjected to severe trials to prove the strength of his faith.
Unveiling the Mystery of Suffering
Job's sufferings, including the loss of his wealth, the death of his children, and his own physical afflictions, raise profound questions about the presence of evil in a world created by a loving and just God. Throughout the book, Job grapples with the reason for his undeserved suffering and seeks understanding.
Friends' Misguided Counsel
Job's friends attempt to provide explanations for his suffering, suggesting that it must be a result of his sin. They propose that Job should repent to regain God's favor. However, Job maintains his innocence and refuses to accept their misguided counsel. This raises important questions about the nature of justice and divine wisdom.
Encountering God's Presence
As Job wrestles with his suffering and the conflicting advice of his friends, he longs for an encounter with God. Finally, in Job 42, Job's desire is fulfilled as God speaks to him directly. Through this encounter, Job gains a fresh perspective on the vastness of God's wisdom, power, and sovereignty.
The Profound Lessons of Job 42
Job's journey teaches us valuable lessons about faith, perseverance, and the complexity of human existence. Through our exploration of Job 42, we aim to uncover the following insights:
1. The Limits of Human Understanding
Job's experience humbles us, reminding us of the limitations of our human understanding. Despite our efforts to comprehend the ways of God, there are aspects of His plan that remain beyond our grasp. Job's story invites us to embrace the mystery of faith and trust in God's divine wisdom.
2. The Importance of Authentic Relationships
Throughout his trials, Job's friends failed to provide genuine comfort and support. Instead, they offered misguided advice and judgment. Job's story compels us to cultivate authentic relationships within our community, where we can listen, empathize, and encourage one another in times of difficulty.
3. Developing Resilience in the Face of Adversity
Job's unwavering faith and resilience serve as a powerful example to us all. Despite the depths of his suffering, he remained steadfast in his trust in God. By studying Job's response to adversity, we can learn how to develop resilience, finding strength and hope even in the darkest of circumstances.
4. Embracing Divine Grace and Restoration
Job's faithful perseverance is ultimately rewarded when God restores his fortunes and blesses him abundantly. Through Job's story, we are reminded of God's grace, love, and faithfulness, even in the midst of trials. This encourages us to hold onto hope, knowing that restoration often follows seasons of testing.
Join Us at St Mark's United Methodist Church
At St Mark's United Methodist Church, we invite you to explore Job 42 and discover its profound teachings. Our faith community is dedicated to seeking spiritual growth, fostering authentic relationships, and supporting one another through life's challenges. Join us for our morning worship services, where we dive deep into the biblical texts, unraveling their timeless wisdom.
Experience the transformative power of Job 42 at St Mark's United Methodist Church. Discover how the story of Job can bring healing, hope, and a deeper understanding of God's purpose in our lives. We look forward to welcoming you to our community where faith and beliefs are explored and celebrated.