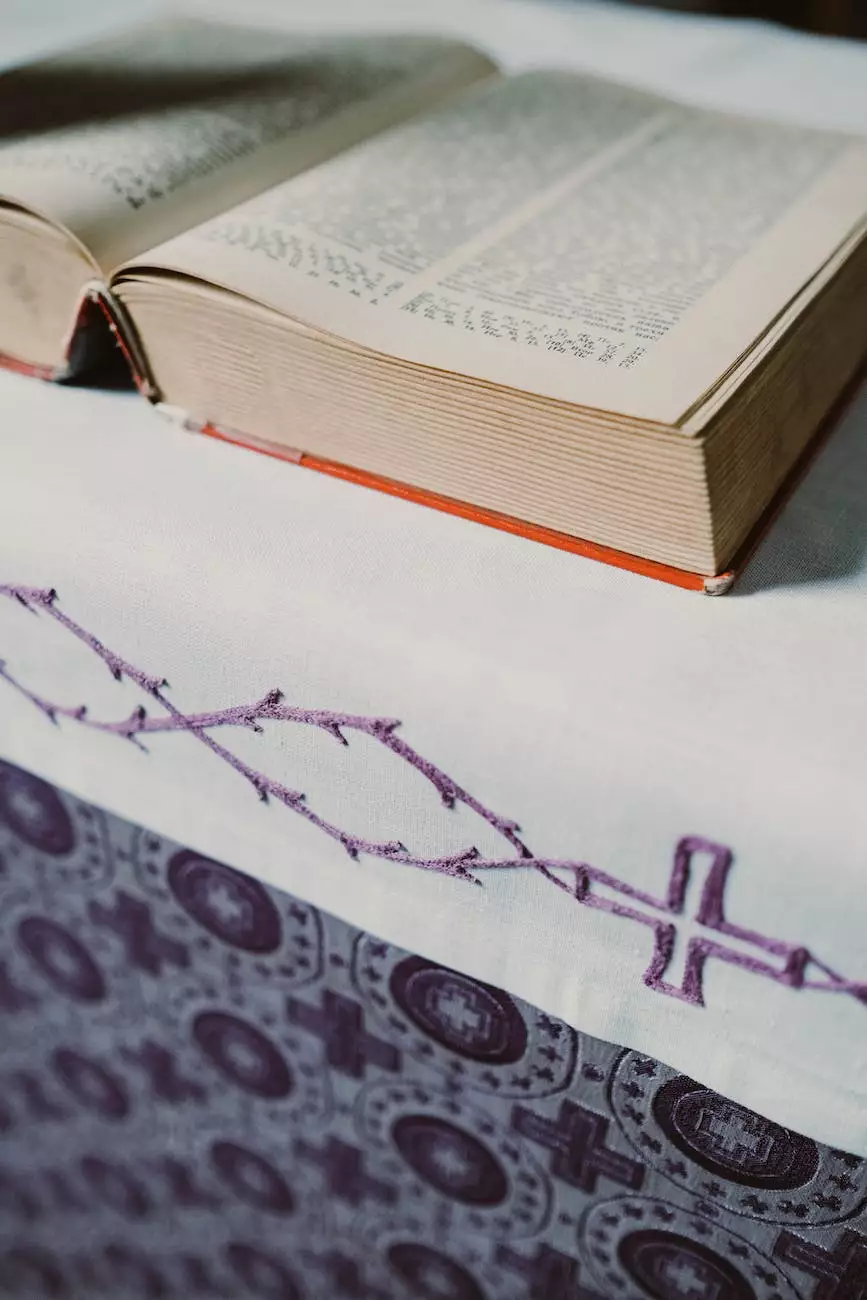 Exploring the Profound Teachings of Luke 3:23-38
Welcome to St Mark's United Methodist Church! We are delighted to share the deeply insightful sermon series that took place on the evening of October 27, 2019. In this particular session, we focused on the powerful teachings within Luke 3:23-38. Let us embark on a journey of self-discovery, faith, and spiritual growth as we dive into the rich content of this scripture.
The Significance of Luke 3:23-38
In this section of the Gospel of Luke, we encounter a genealogy or a family tree that traces the lineage of Jesus Christ all the way back to Adam. It appears as a list of names, which might seem mundane at a first glance, but upon closer examination, we can uncover the profound meaning behind this passage.
Understanding the Historical Context
To fully grasp the significance of Luke 3:23-38, it is crucial to delve into the historical context of the time in which it was written. This genealogy serves as a testament to Jesus' humanity, tracing his ancestors through the generations. Luke, being a meticulous author, meticulously researched and presented this genealogy to authenticate Jesus' identity and link him to God's redemptive plan throughout history.
Exploring the Symbolism
Beyond its historical significance, Luke 3:23-38 carries symbolic representations that have deep spiritual implications. Each name mentioned in the genealogy contributes to the broader narrative of God's salvation plan. From Abraham, the father of faith, to David, the great king, and ultimately to Jesus, the Messiah, every individual represents a pivotal moment in God's unfolding story of redemption.
Dive into the Lessons and Reflections
As we explore the teachings from Luke 3:23-38, we are presented with a treasure trove of wisdom that can enrich our lives and deepen our understanding of God's purpose for us. Let's take a closer look at some of the key lessons and reflections:
1. Connecting the Dots of God's Plan
The genealogy in Luke 3:23-38 reminds us that every piece of our lives is connected in God's grand design. Each generation, with its triumphs, failures, and challenges, plays a crucial role in paving the way for God's ultimate plan of salvation. It reminds us that even in the midst of uncertainty, God is orchestrating a divine purpose in our lives.
2. Embracing Our Heritage
By tracing Jesus' lineage, Luke 3:23-38 invites us to embrace our own heritage. It illuminates the diverse backgrounds and stories of those who came before us, reminding us that we are part of something greater than ourselves. Understanding our roots strengthens our identity as children of God and allows us to appreciate the beauty of our communal faith journey.
3. Recognizing Our Place in God's Story
Every name in the genealogy represents a unique individual who played a specific role in God's redemptive plan. In the same way, each of us has a vital part to play in the story God is writing today. Luke 3:23-38 encourages us to embrace our calling, recognizing that God's hand is upon us, equipping and guiding us to fulfill our purpose.
Join Our Community and Deepen Your Faith
At St Mark's United Methodist Church, we wholeheartedly believe that exploring the profound teachings of scripture can transform lives and build a strong foundation for one's faith. We invite you to join our vibrant community where individuals from all walks of life come together to worship, learn, and grow.
Embrace Spiritual Growth
Our Sunday evening sermon series provides an ideal platform for nurturing spiritual growth. We delve deep into the scripture, examining its historical, cultural, and spiritual significance, allowing us to unpack relevant lessons for our modern lives.
A Welcoming and Inclusive Community
St Mark's United Methodist Church is committed to creating a welcoming and inclusive environment that embraces diversity and encourages everyone to feel a sense of belonging. Our community is passionate about supporting each other on our faith journeys, walking alongside one another through life's joys and challenges.
Engage in Meaningful Discussions
Through our Sunday evening series on Luke 3:23-38, we foster an atmosphere of open dialogue and encourage meaningful discussions among members of our community. As we share our interpretations, reflections, and personal experiences, we create a supportive space where we learn from one another and deepen our understanding of God's Word.
Conclusion
Thank you for joining us on this virtual exploration of the profound teachings from October 27, 2019, in Luke 3:23-38. St Mark's United Methodist Church invites you to immerse yourself in this enlightening sermon series, allowing it to impact your faith, beliefs, and overall spirituality. Connect with our community, embrace your heritage, and embark on a journey of spiritual growth and self-discovery as we uncover the divine wisdom contained within this scripture.