The Resurrection: A Profound Journey of Faith and Beliefs
Aug 20, 2022
Sermon Audio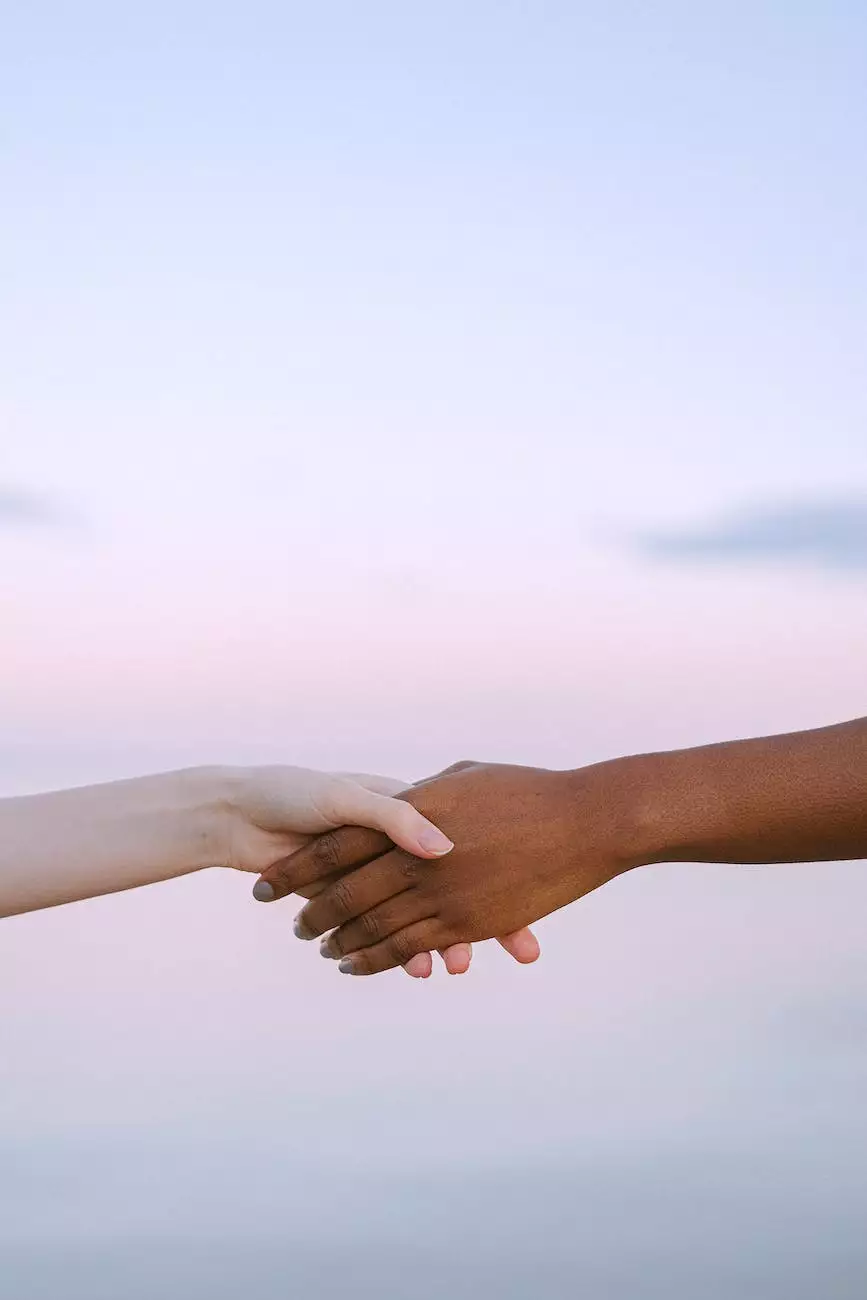 Introduction
Welcome to St Mark's United Methodist Church, a vibrant community dedicated to exploring the depths of our faith and beliefs. In this section, we delve into the significance of the resurrection, a pivotal event in Christian theology, and the core foundation of our spiritual journey.
Understanding Resurrection
Resurrection, as taught and understood at St Mark's United Methodist Church, represents the miraculous event of Jesus Christ rising from the dead after crucifixion. It is a profound demonstration of God's power, love, and ultimate victory over sin and death. The resurrection serves as a symbol of hope, redemption, and eternal life for believers.
The Importance of Resurrection
The resurrection holds immense importance in the Christian faith. It affirms the divinity of Jesus, strengthens the belief in life after death, and fuels the hope for salvation. At St Mark's United Methodist Church, we emphasize the message of resurrection as a cornerstone of our teachings, encouraging individuals to embrace the transformative power it holds in their lives.
Resurrection's Relevance Today
Although the resurrection took place over two thousand years ago, its relevance transcends time. It profoundly impacts our lives, providing comfort, inspiration, and a sense of purpose. At St Mark's United Methodist Church, we explore the ways in which the resurrection continues to inspire and guide us in our modern-day challenges.
Exploring the Concept of Resurrection
Delving deeper into the concept of resurrection, we study its biblical foundations, its historical context, and its theological implications. Our knowledgeable pastors and scholars guide us through thought-provoking discussions and unveil the intricate layers of this sacred event.
The Biblical Accounts
Studying the biblical accounts of the resurrection allows us to gain invaluable insights into the event itself. From the Gospel of Matthew to the Gospel of John, each narrative adds unique perspectives and details, enriching our understanding of this miraculous occurrence. By exploring these scriptures, we deepen our connection to the resurrection and its relevance to our faith.
Historical Perspectives
Investigating the resurrection from a historical viewpoint empowers us to engage with both believers and skeptics alike. We examine documented evidence, early Christian writings, and archaeological findings to shed light on the historical accuracy and impact of the resurrection. At St Mark's United Methodist Church, we encourage open dialogue that fosters intellectual growth and strengthens our convictions.
Theological Significance
As a community of believers, we explore the profound theological implications of the resurrection. We delve into theological frameworks and interpretations, examining how different theological perspectives shape our understanding of this sacred event. Our aim is to create a space where individuals can deepen their faith through critical engagement and meaningful conversations.
Resurrection in Our Lives
At St Mark's United Methodist Church, we recognize that the resurrection has a tangible impact on our daily lives. We embrace the transformative power it holds and explore practical ways to live out its teachings. Here, we share personal stories, testimonies, and examples of how the resurrection has inspired change, imparted hope, and fueled our spiritual journeys.
Overcoming Fear and Embracing Hope
The resurrection embodies the triumph of light over darkness, joy over despair, and hope over fear. Through inspiring narratives and meaningful discussions, we explore how the resurrection empowers us to face our fears and embrace a future filled with hope and promise.
Resurrection as a Call to Action
At St Mark's United Methodist Church, we believe that the resurrection is not solely a historical event but a call to action. It compels us to live lives rooted in love, compassion, and justice. We encourage individuals to translate the transformative power of the resurrection into tangible acts of service within our community and society.
Resurrection's Impact on Relationships
Exploring the resurrection helps us understand the transformative impact it can have on our relationships. As we embrace the forgiveness and reconciliation offered through the resurrection, we learn to heal broken relationships, foster reconciliation, and cultivate love towards others. St Mark's United Methodist Church provides a nurturing environment where individuals can find support and guidance in navigating the complexities of human connections.
Join Our Community of Faith and Beliefs
Are you seeking a community that celebrates the profound significance of the resurrection, fostering spiritual growth in the context of faith and beliefs? St Mark's United Methodist Church welcomes you with open arms. Join our vibrant congregation and engage in deep discussions, worship, and fellowship as we journey together towards a life deeply rooted in the transformative power of the resurrection.
Worship Services and Gatherings
Our worship services and gatherings create space for individuals to encounter the resurrection's transformative power. Through prayer, music, meaningful sermons, and sacraments, we invite all to experience the presence of God in a welcoming and inclusive environment. Join us as we celebrate and share in the joy of the resurrection.
Community Outreach and Involvement
At St Mark's United Methodist Church, we believe in actively living out the teachings of the resurrection. Engage with us in community outreach initiatives, social justice efforts, and service projects that seek to embody the love and compassion exemplified by Jesus Christ following his resurrection. Together, we can make a positive and lasting impact in our community and society.
Education and Study Groups
Deepen your understanding of the resurrection and our faith through our education and study groups. Join insightful discussions, engage with thought-provoking literature, and explore various theological perspectives related to the resurrection. Whether you are a lifelong learner or just beginning your spiritual journey, our educational offerings provide spaces for growth, exploration, and meaningful connections with others.
Conclusion
The resurrection stands as an extraordinary testament to God's love, power, and victory. It is a central pillar of the Christian faith, offering hope, redemption, and transformation. At St Mark's United Methodist Church, we invite you to explore the depths of the resurrection through our vibrant community dedicated to fostering spiritual growth, engaging in deep discussions about faith and beliefs, and living lives reflective of the transformative power of the resurrection. Join us on this profound journey of faith today.