History of our Church Building
Mar 26, 2021
Church Tour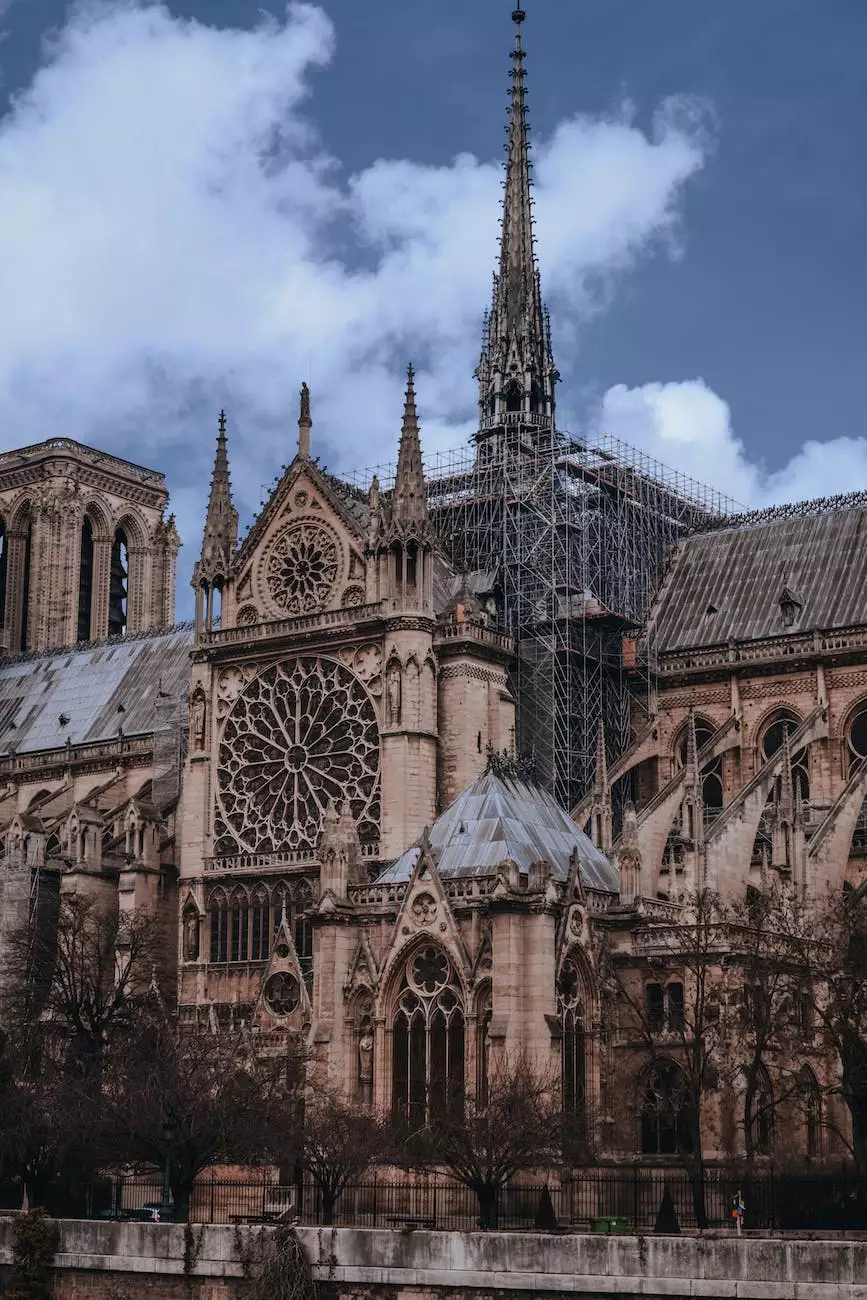 The Foundation of St Mark's United Methodist Church
St Mark's United Methodist Church is a cornerstone of the local community, deeply rooted in faith and history. Our church building is not just a physical structure but a testament to the endurance and resilience of our congregation over the years.
Architectural Splendor
Our church building stands as a stunning example of architectural splendor, blending various styles that have evolved throughout its history. The moment you step foot inside, you are greeted by timeless beauty and a tranquil atmosphere that invites contemplation and reverence.
Gothic Revival Influences
The church building prominently displays Gothic Revival elements, which were popular during the time of its construction in the mid-19th century. The soaring arches, intricate stained glass windows, and ornate carvings on the wooden pews all contribute to the grandeur of the space. The craftsmanship evident throughout the building is a tribute to the skilled artisans of the past.
Victorian Era Elegance
In addition to Gothic Revival influences, our church building also exudes Victorian elegance. Delicate ironwork, decorative trim, and the careful attention to detail in every corner reflect the opulence associated with the Victorian era. The combination of these architectural styles creates a unique and awe-inspiring environment for worship and reflection.
The Stories Within the Walls
As you explore our church building, you will find that it is more than just a physical space. Each nook and cranny holds stories, memories, and a sense of continuity that connects us to our past.
A Witness to Generations
Our church building has stood witness to generations of believers, providing a sacred space for baptisms, weddings, funerals, and other significant milestones. It has been a place where families have gathered, friendships have formed, and spiritual growth has flourished. The echoes of laughter, tears, and heartfelt prayers are woven into the very fabric of its walls.
Community Engagement
Throughout its history, our church building has been a hub of community engagement. It has hosted various events, including concerts, lectures, and charitable initiatives, all aimed at fostering a sense of unity and service within the wider community. The doors of our church have always been open to welcome both believers and non-believers alike, promoting inclusivity and compassion.
Preservation and Restoration
Preserving the historical integrity of our church building is a responsibility we take seriously. Over the years, we have embarked on restoration projects to ensure that future generations can continue to appreciate its architectural significance and spiritual magnitude.
Conservation Efforts
Our dedicated team of preservation experts and volunteers work tirelessly to maintain and restore the church building. From meticulous cleaning of stained glass windows to reinforcing the foundation, every effort is made to safeguard the building's structural integrity while preserving its historical charm.
A Living Monument
St Mark's United Methodist Church building is not a static monument frozen in time; it is a living testament to the faith, resilience, and dedication of our congregation. It serves as a constant reminder of our commitment to God and our community.
Visit Us and Experience the Legacy
We invite you to visit St Mark's United Methodist Church, where you can explore the rich history embedded in our church building. Immerse yourself in the beauty of its architectural design, discover the stories within its walls, and feel the echoes of faith that resonate throughout the space. Whether you are seeking spiritual solace, architectural inspiration, or a connection to our vibrant community, our church building offers a profound experience like no other.