Bulletin - Akron: Stay Updated with St Mark's United Methodist Church
Oct 22, 2018
Announcements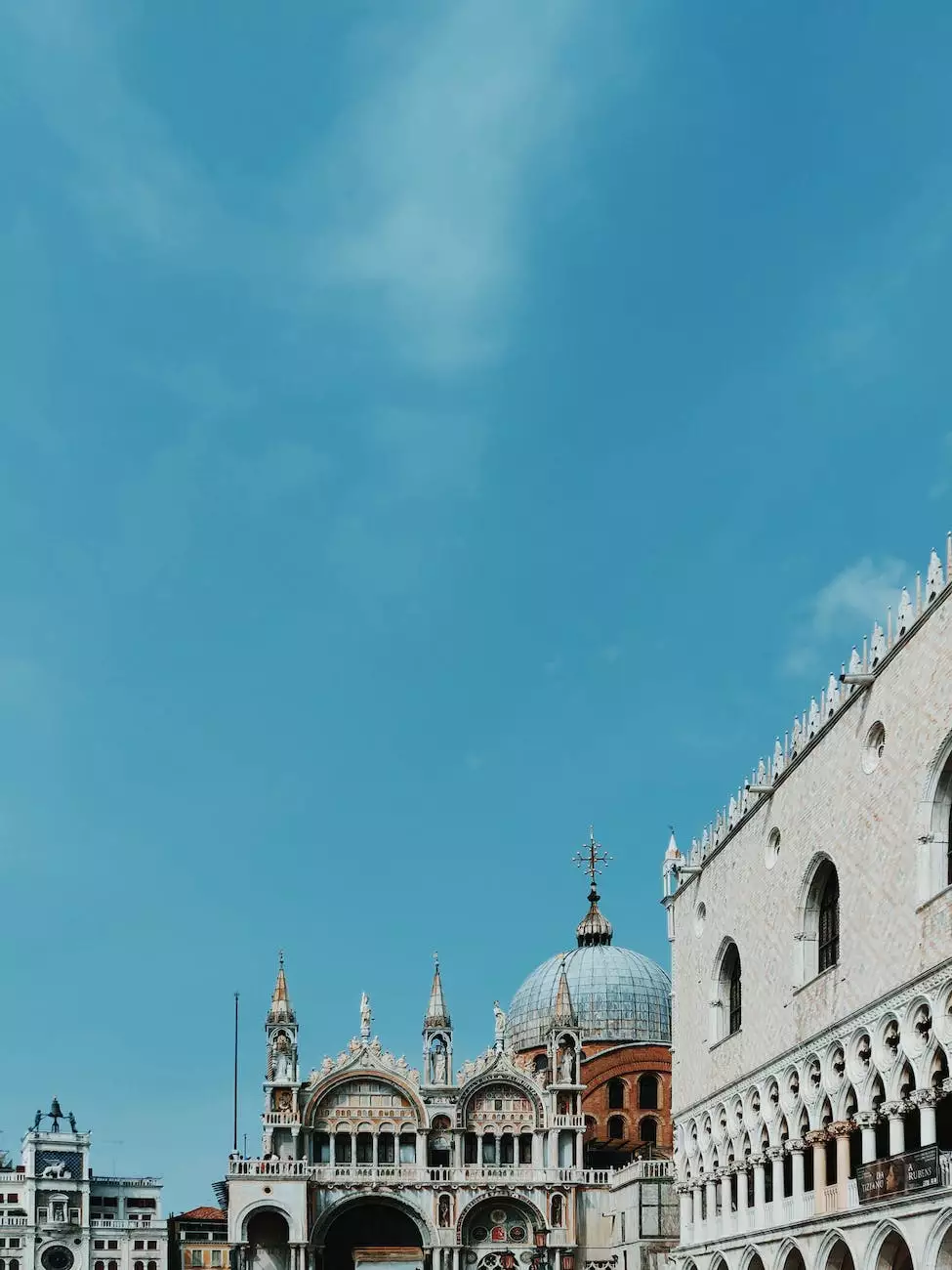 Introduction
Welcome to the bulletin page of St Mark's United Methodist Church in Akron! Here, you will find a wealth of information and updates on our community and society events, faith beliefs, and more. Keep up with our latest bulletins to stay connected and engaged with our vibrant church family.
Community and Society - Faith and Beliefs
At St Mark's United Methodist Church, we are proud to be an active part of the Akron community. As a faith-based organization, our aim is to foster an inclusive and welcoming environment where individuals of all backgrounds can come together to worship, support one another, and actively contribute to the betterment of our society.
Engaging Events and Gatherings
We regularly organize a wide range of events and gatherings throughout the year, aimed at inspiring and uplifting our church members and the community at large. From spiritual retreats and Bible study sessions to outreach programs and volunteer initiatives, there is something for everyone to get involved in.
Services and Worship
Our church offers vibrant and meaningful worship experiences that cater to various spiritual needs. Join us for our traditional Sunday services, filled with captivating sermons and heartfelt hymns. We also offer contemporary services, incorporating modern elements to engage a broader audience. Explore the power of prayer through our weekly prayer sessions, where the community comes together to find solace and guidance.
Educational Resources
As part of our dedication to lifelong learning, we provide a range of educational resources to deepen your faith and understanding of Christianity. Engage in thought-provoking discussions and participate in our comprehensive study groups, which cover a variety of topics such as theology, Biblical studies, and church history. These resources are designed to empower individuals with knowledge and help them grow spiritually.
Outreach and Service Projects
Our church strongly believes in serving and making a positive impact in our community. We actively engage in various outreach programs and service projects to lend a helping hand to those in need. Join us in initiatives such as community clean-ups, food drives, and support for local shelters and organizations. Together, we can make a difference and spread love and compassion to those who need it most.
Youth and Children Programs
We value the growth and development of the younger generation. Our dedicated youth and children programs encourage spiritual exploration and provide a safe space for young individuals to connect with their faith. From youth camps and Sunday school classes to fun-filled activities, we strive to nurture their spiritual journey and help them build a solid foundation in their beliefs.
Support and Fellowship
St Mark's United Methodist Church is much more than just a place of worship. It is a community that embraces love, support, and fellowship. We understand the importance of fostering genuine relationships and providing a network of care. Our church offers various support groups that focus on different life stages, ensuring that individuals have a space to share their joys, sorrows, and find encouragement along their journey.
Stay Informed: Explore Our Bulletins
Our bulletins serve as a valuable resource to keep our church members and the wider community informed about all that is happening within St Mark's United Methodist Church. Browse through our regularly updated bulletins to stay connected with upcoming events, inspiring messages, community projects, and more.
The Power of Connection
We believe that strong connections and meaningful relationships are at the core of a thriving community. Through our bulletins, we aim to create a sense of interconnectedness among our church members and provide valuable information that enhances their spiritual growth.
Informative and Detailed Updates
Our bulletins are packed with informative and detailed updates on various church activities, such as upcoming sermons, community outreach programs, fundraising initiatives, and volunteer opportunities. Stay in the loop by regularly checking our bulletins and never miss an opportunity to engage and contribute.
Keyword-Rich Subheading
Useful subheadings help organize information and further enhance your understanding of the content. By utilizing keyword-rich subheading titles, we not only make it easier for you to navigate through the bulletin but also optimize our content for search engines, ensuring that people searching for faith-related information in Akron find our page easily.
Embracing Faith, Beliefs, and Community
Our bulletins showcase the values and beliefs that helped shape St Mark's United Methodist Church into a vibrant spiritual community. Delve into insightful articles that explore relevant faith topics, personal testimonies, and thought-provoking messages from our esteemed clergy. Inspirational quotes and uplifting stories are often included to uplift and encourage your faith journey.
Conclusion
St Mark's United Methodist Church invites you to explore our bulletins and discover the diverse range of community and society events, faith beliefs, and opportunities for connection and growth. Stay updated with our ever-evolving church activities, and join us in making a positive difference in the Akron community. We look forward to welcoming you!