Men's Prayer Breakfast
Aug 23, 2022
Events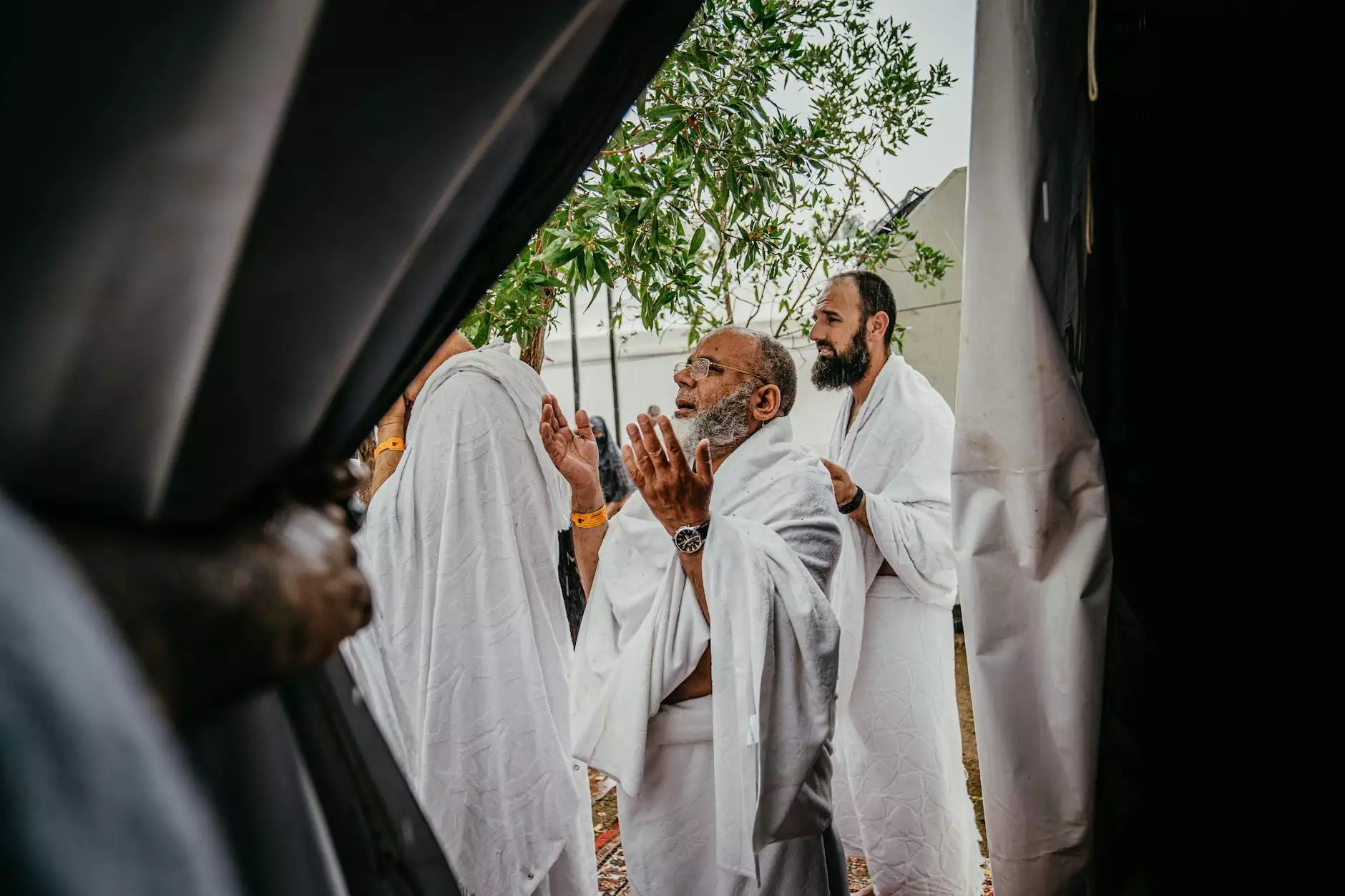 Strengthening Bonds Through Faith and Fellowship
Welcome to St Mark's United Methodist Church's Men's Prayer Breakfast, a cherished occasion for men of all ages to come together, connect with one another, and deepen their spiritual journey. As we gather before the break of dawn, we embark on a significant experience centered around faith, unity, and personal growth.
Fostering Spiritual Growth
Our Men's Prayer Breakfast serves as a powerful platform for fostering spiritual growth within our community. Through engaging discussions, heartfelt prayers, and shared experiences, attendees find solace, strength, and inspiration in their spiritual journeys. We believe that by coming together as men, we can amplify our individual faith and contribute towards a more united and compassionate society.
Join Us for a Transformative Experience
At St Mark's United Methodist Church, we extend a warm invitation to all men, regardless of their background, to join us for the Men's Prayer Breakfast. Whether you are a member of our congregation, a visitor, or a newcomer seeking spiritual connection, our doors are open to you. This transformative experience awaits your presence, and we are excited to embark on this spiritual journey together.
Exploring Faith Through Conversation
During the Men's Prayer Breakfast, we delve into thought-provoking conversations that explore various aspects of faith and its application in our daily lives. We discuss topics such as spirituality, resilience, the power of prayer, and the importance of community support. Through these discussions, we aim to nurture a deeper understanding of our faith and its relevance in navigating life's challenges.
Fellowship, Support, and Encouragement
Beyond the spiritual aspect, the Men's Prayer Breakfast also provides a space for fostering fellowship, support, and encouragement. We recognize the value of building meaningful relationships with others who are on a similar spiritual path. As iron sharpens iron, we come together to uplift, inspire, and motivate one another to live a God-centered life.
An Inspiring Morning Ritual
Our Men's Prayer Breakfast is held early in the morning as a deliberate choice, allowing attendees to start their day with devotion and intention. By carving out time for spiritual nourishment, we set the tone for the day ahead and awaken our hearts to a transformative journey of faith. The breakfast itself serves as a physical reminder of the nourishment we receive through both spiritual and communal connections.
Beyond the Breakfast
The Men's Prayer Breakfast at St Mark's United Methodist Church goes beyond a single event. We encourage participants to continue their spiritual growth by joining our various men's groups, Bible studies, and impactful community service initiatives. Together, we strive to make a positive impact in our families, workplaces, and the wider community.
Join Us for the Men's Prayer Breakfast Today
Experience the power of faith, fellowship, and personal growth by attending the Men's Prayer Breakfast at St Mark's United Methodist Church. Come as you are, and be prepared to connect, learn, and be inspired. We look forward to welcoming you into our community of men seeking a meaningful spiritual journey.
Related Keywords:
Men's Prayer Breakfast
St Mark's United Methodist Church
Community and Society - Faith and Beliefs
Men's spiritual gathering
Strengthening faith through fellowship
Men's spiritual growth
Spiritual connection and unity
Exploring faith through conversation
Fellowship and support for men
Inspiring morning ritual for men
Faith-based community engagement