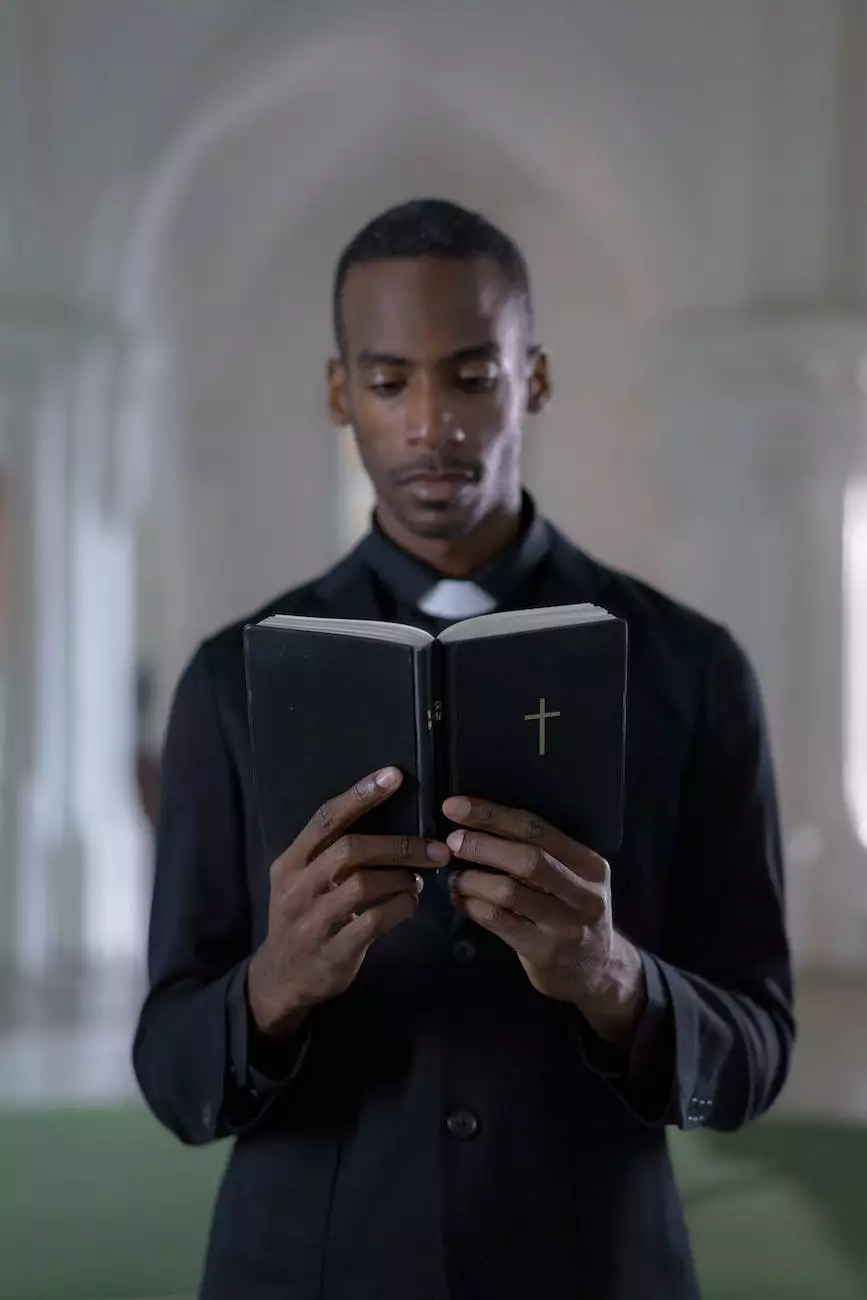 Introduction
Welcome to the page dedicated to Pastor Tim Potter, an integral member of St Mark's United Methodist Church. As a leader and spiritual guide, Pastor Tim plays a significant role in shaping the faith and beliefs of the local community.
Background and Education
Pastor Tim Potter brings a wealth of knowledge and experience to his role at St Mark's United Methodist Church. He holds a Bachelor's degree in Theology from [University Name], where he deepened his understanding of spirituality and religious principles. In addition, he pursued further studies at [Seminary Name], honing his skills in pastoral care and biblical interpretation.
Mission and Vision
At St Mark's United Methodist Church, Pastor Tim Potter is dedicated to fostering a strong sense of community and providing spiritual guidance to all who seek it. His mission is to create an inclusive environment where individuals can explore and deepen their faith, while embracing diversity and compassion.
Responsibilities and Leadership
Pastor Tim Potter's leadership role at St Mark's United Methodist Church involves a diverse range of responsibilities. He actively engages with the congregation, offering pastoral counseling, conducting sermons, and leading worship services. Additionally, Pastor Tim collaborates with various committees and ministries to organize community outreach programs, charity events, and educational initiatives.
Impacting the Community
Under the guidance of Pastor Tim Potter, St Mark's United Methodist Church has become a hub of community engagement. Pastor Tim encourages members to actively contribute their time and talents in areas such as volunteer work, supporting local charities, and participating in outreach activities. The church offers a variety of programs and initiatives aimed at addressing the needs of the community, such as food drives, tutoring programs, and support groups.
Engaging Sermons and Teachings
Pastor Tim Potter is known for his captivating and thought-provoking sermons that inspire and challenge individuals on their spiritual journey. With his extensive knowledge of biblical texts and his ability to apply them to contemporary life, Pastor Tim delivers teachings that resonate with congregants of all ages. His sermons are designed to provide guidance, encouragement, and comfort, bridging the timeless wisdom of scripture with modern-day challenges.
Community Impact
As a respected figure in the community, Pastor Tim Potter actively participates in activities beyond the church grounds. His involvement in interfaith dialogues, community forums, and collaborative initiatives with other religious organizations demonstrates his commitment to promoting unity and understanding among different faiths. Pastor Tim's leadership extends beyond the pulpit, as he strives to make a positive impact on the community as a whole.
Outreach Programs and Support
Pastor Tim Potter and St Mark's United Methodist Church are dedicated to serving those in need, both within and beyond the congregation. The church offers a wide range of outreach programs, including but not limited to food banks, clothing drives, and shelters for the homeless. Through these initiatives, Pastor Tim and the church strive to make a tangible difference in the lives of individuals and families facing difficult circumstances.
Educational Initiatives
Recognizing the importance of lifelong learning and spiritual growth, Pastor Tim Potter is instrumental in organizing educational initiatives at St Mark's United Methodist Church. These programs include Bible study groups, seminars, and workshops that empower individuals to deepen their understanding of faith and engage in meaningful discussions. Pastor Tim ensures that these initiatives cater to people of all ages and backgrounds, stimulating intellectual, emotional, and spiritual growth.
Conclusion
Pastor Tim Potter is an exceptional leader who has made a significant impact on the congregation and the wider community at St Mark's United Methodist Church. Through his dedication, knowledge, and compassionate approach, he has created an environment where people feel welcomed, supported, and encouraged in their spiritual journeys. Pastor Tim stands as an embodiment of St Mark's United Methodist Church's commitment to fostering faith, serving the community, and embracing the diversity of beliefs.