Holy Week - Parma, OH
Apr 9, 2022
Events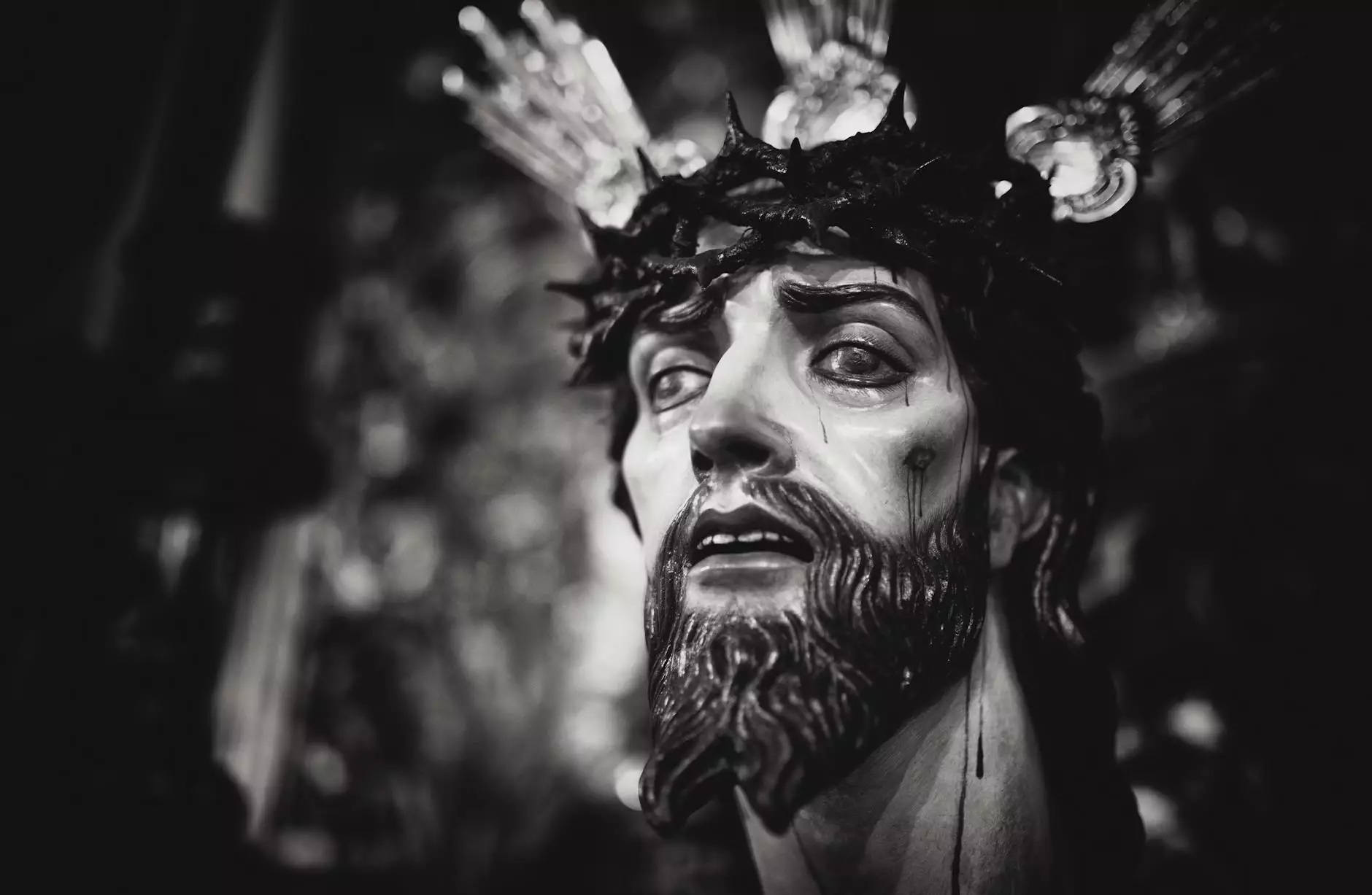 Join the St Mark's United Methodist Church for a Memorable Holy Week
Welcome to St Mark's United Methodist Church, located in the vibrant community of Parma, OH. As a center of faith and beliefs, we invite you to join us for a transformative Holy Week experience. Holy Week is a sacred time for Christians around the world, commemorating the final days of Jesus Christ's life, his crucifixion, and his resurrection. At St Mark's, we offer a variety of services and events to help you connect with the spiritual significance of this momentous week.
Experience the Power of Holy Week Services
Palm Sunday - Reverence and Reflection
On Palm Sunday, we gather as a community to honor Jesus' triumphant entry into Jerusalem. The service begins with the waving of palm branches, symbolizing the branches that were laid before Jesus as he rode into the city. As we reflect on Jesus' journey, our passionate clergy lead us through scripture readings and thought-provoking sermons that inspire introspection and spiritual growth.
Maundy Thursday - Commemoration and Communion
Maundy Thursday is a poignant day in Holy Week, marking the Last Supper that Jesus shared with his disciples. Our Maundy Thursday service draws us closer to Jesus as we remember his selfless act of washing his disciples' feet, symbolizing humility and service. This evening service culminates with Holy Communion, a sacred ritual where we partake in bread and wine, reflecting on Jesus' sacrifice and the new covenant he established.
Good Friday - Reflection and Sorrow
Good Friday is a time of profound reflection and mourning as we commemorate Jesus' crucifixion and death. Our Good Friday service guides us through the Stations of the Cross, a powerful devotional journey that retraces Jesus' final steps. Through prayers, hymns, and scripture readings, we honor Jesus' sacrifice and contemplate the immense love that led him to lay down his life for humanity.
Easter Sunday - Celebration and Resurrection
Easter Sunday is the pinnacle of Holy Week, filled with joy and celebration as we commemorate the resurrection of Jesus Christ. Our uplifting Easter Sunday service brings the community together in worship, with vibrant music, inspiring sermons, and a message of hope and renewal. We rejoice in the victory of life over death and the promise of eternal salvation.
Engage in Holy Week Events and Activities
Passion Play - Relive the Story
Join us for our annual Passion Play, a dramatic reenactment of Jesus' final days leading up to his crucifixion. Through powerful performances and compelling storytelling, we transport you back in time to witness the profound sacrifice and unwavering love that Jesus demonstrated. The Passion Play is a moving and transformative experience that will deepen your understanding of Holy Week.
Easter Egg Hunt - Fun for the Whole Family
Celebrate Easter with our exciting Easter Egg Hunt! This family-friendly event brings together children and adults to search for colorful Easter eggs hidden throughout our church grounds. With games, activities, and prizes, the Easter Egg Hunt creates lasting memories while embracing the joy of the season. Don't miss out on this delightful community event!
Join us for a Transformative Holy Week Experience
At St Mark's United Methodist Church, we invite you to join our loving community in Parma, OH for a deeply meaningful Holy Week experience. Whether you are a lifelong believer or exploring your faith, our services and events provide opportunities for reflection, connection, and spiritual growth. Immerse yourself in the beauty and power of Holy Week as we journey together towards the resurrection, celebrating the ultimate triumph of light over darkness, hope over despair, and love over all.
Visit St Mark's United Methodist Church Today
Plan your visit to St Mark's United Methodist Church in Parma, OH this Holy Week. Our inclusive and welcoming congregation awaits you with open hearts, ready to embrace you as part of our family. Experience the transformative power of Holy Week services, engage in meaningful events and activities, and discover a vibrant community where faith comes alive. We look forward to seeing you!