Arch Fellowship 2020 - St Mark's United Methodist Church
Jan 15, 2022
Announcements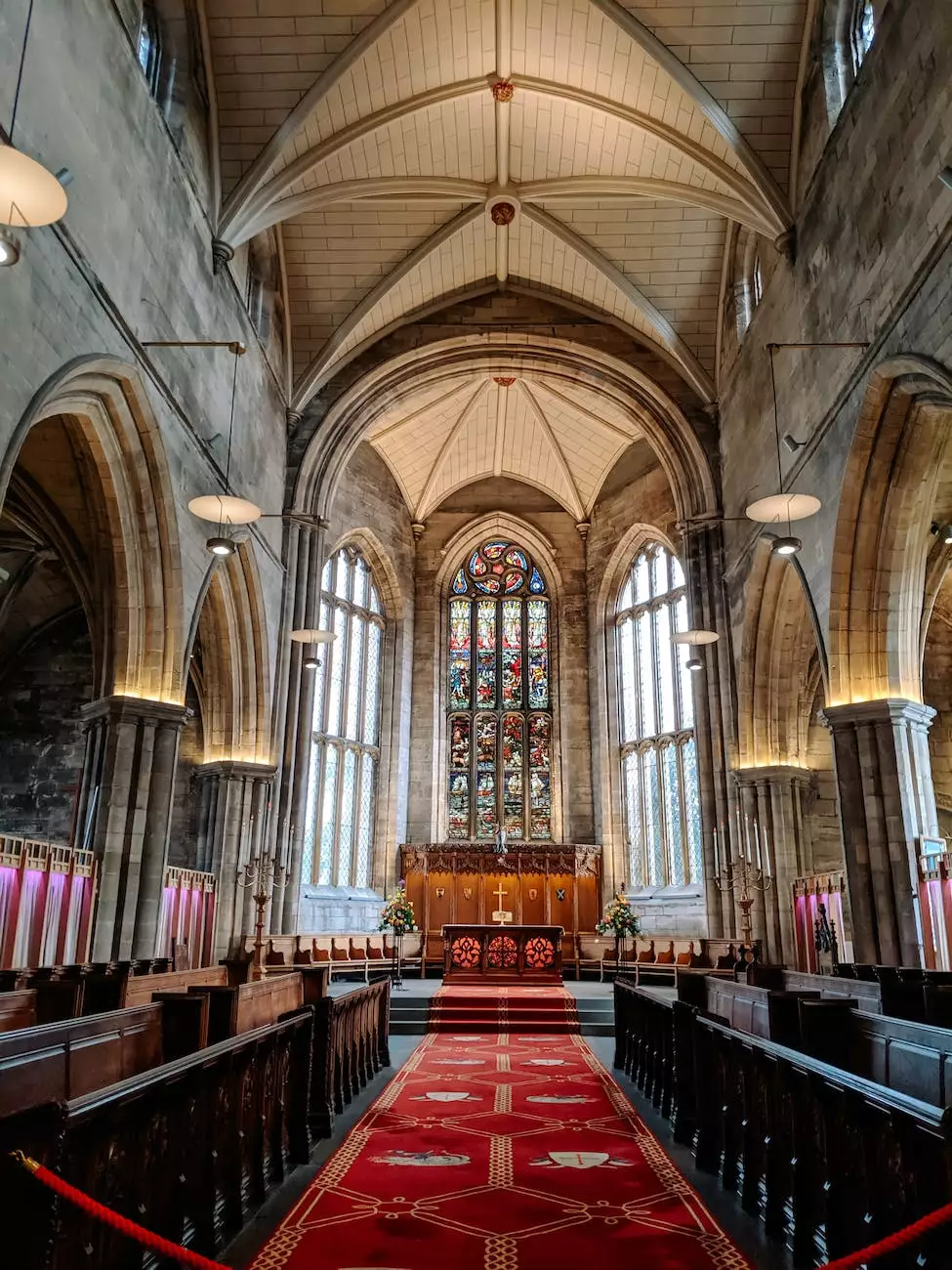 Join Our Transformative Arch Fellowship 2020
Are you seeking a deeper connection with your faith? Looking for a community where you can grow spiritually and serve others? Welcome to St Mark's United Methodist Church's Arch Fellowship 2020 – a life-changing experience that will ignite your spiritual journey and provide you with tools to make a meaningful impact in today's world.
Why Choose the Arch Fellowship?
At St Mark's United Methodist Church, we understand the importance of community and the role it plays in strengthening our faith. The Arch Fellowship 2020 is designed to provide you with a comprehensive and immersive experience that combines spiritual growth, connection, and service to others.
1. Spiritual Growth:
Our Arch Fellowship program offers a diverse range of transformative experiences aimed at nurturing your personal relationship with God. Through powerful worship services, thought-provoking sermons, and engaging Bible studies, you will deepen your understanding of scripture, find answers to your spiritual questions, and discover new perspectives that will guide you on your faith journey.
2. Community Connection:
Belonging to a supportive and vibrant community is essential for spiritual growth. St Mark's United Methodist Church is home to a welcoming congregation where you can forge lifelong connections with like-minded individuals. The Arch Fellowship provides opportunities for fellowship, small group discussions, and community events that foster meaningful relationships and encourage personal growth.
3. Service to Others:
As followers of Christ, we are called to serve others and make a positive impact in the world. The Arch Fellowship 2020 equips you with the knowledge and resources to actively participate in service projects, local outreach initiatives, and mission trips. By joining the Arch Fellowship, you will be part of a community committed to uplifting those in need and living out the teachings of Christ.
Experiencing the Arch Fellowship
1. Weekly Gatherings
As a member of the Arch Fellowship, you can look forward to our weekly gatherings filled with worship, prayer, and fellowship. Each gathering is designed to inspire and challenge you, providing an opportunity for spiritual growth, reflection, and connection.
2. Engaging Small Group Studies
In addition to our weekly gatherings, the Arch Fellowship offers a range of small group studies where you can dive deeper into specific biblical themes, explore spiritual disciplines, and connect with others who share similar interests. These intimate settings provide a safe space for questions, discussions, and personal growth.
3. Guest Speakers and Workshops
Throughout the Arch Fellowship 2020, we invite renowned guest speakers and host workshops led by experts in theology, spirituality, and personal development. These special events offer unique perspectives, practical teachings, and inspirational stories that will rejuvenate your faith and equip you with valuable knowledge.
4. Service Opportunities
Engaging in service is a fundamental aspect of the Arch Fellowship. Our church offers numerous opportunities to serve locally and globally. From volunteering at local shelters and food banks to participating in global missions, you will be able to actively live out your faith and make a real difference in the lives of others.
Register for the Arch Fellowship 2020
Don't miss out on this transformative experience! Register today and embark on a spiritual journey that will deepen your faith, connect you with a supportive community, and empower you to impact the world around you. Join the Arch Fellowship 2020 at St Mark's United Methodist Church – together, let's shine a light in today's world.