Welcome to the Links Page of St Mark's United Methodist Church
Nov 7, 2022
Events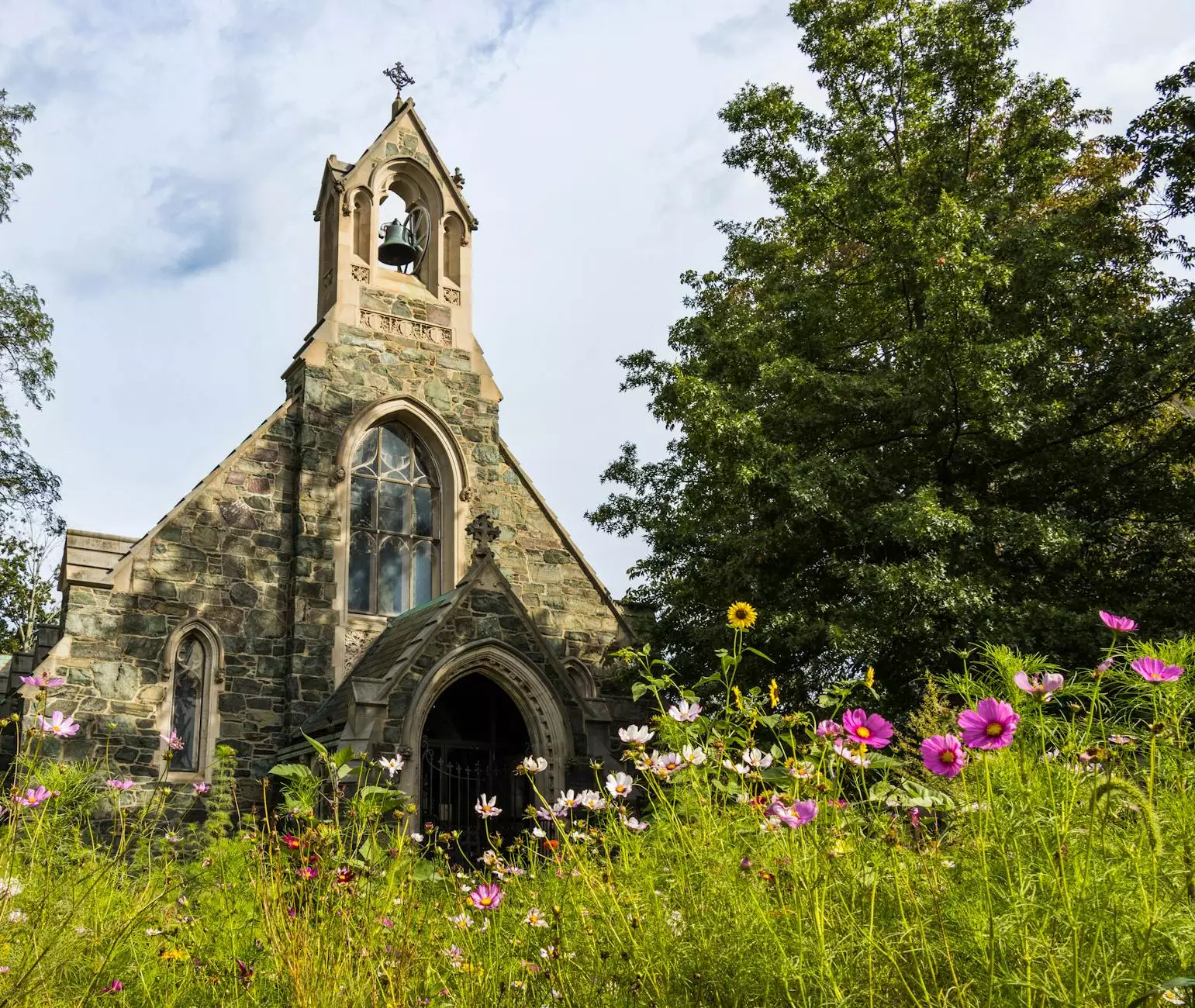 Connecting the Community through Faith-Based Resources
As a revered establishment within the Community and Society - Faith and Beliefs category, St Mark's United Methodist Church is dedicated to nurturing the spiritual well-being of its members and the wider community. We firmly believe that connecting individuals with valuable resources and organizations can further enhance their faith-based journey. Our Links page serves as a comprehensive hub, providing access to a wide range of carefully curated resources that align with our core values.
Explore Our Faith-Based Links
Below, you will find a collection of highly recommended websites and organizations that can serve as excellent companions on your spiritual journey:
Bible Study Resources
BibleGateway - Dive into a vast online collection of Bible translations, study guides, devotionals, and audio resources.
Blue Letter Bible - Access a comprehensive library of commentaries, lexicons, and historical resources to deepen your biblical understanding.
Biblical Archaeology Society - Discover fascinating archaeological discoveries and gain insights into the historical context of the Bible.
Faith-Based Organizations
Connecting with like-minded organizations can provide valuable support and opportunities to engage in uplifting activities. Explore these notable organizations:
United Methodist Church - Discover the global community of the United Methodist Church, dedicated to social justice, compassion, and service.
Good News Magazine - Stay informed about current issues affecting the church and the world through this thought-provoking publication.
The Gideons International - Learn about their tireless efforts in distributing Bibles and supporting personal and spiritual development.
Community Outreach
Engaging in community outreach is an integral part of our mission at St Mark's United Methodist Church. Consider getting involved with these impactful local organizations:
Habitat for Humanity - Help build affordable homes, foster community, and alleviate poverty with this renowned organization.
The Salvation Army - Discover various initiatives to provide shelter, food, addiction recovery, and other services for those in need.
Feeding America - Join the fight against hunger by supporting their nationwide network of food banks.
Enhance Your Faith Journey with Reliable Resources
At St Mark's United Methodist Church, we understand the importance of having access to reliable resources that can enrich your faith journey. Whether you are seeking guidance, education, or a sense of community, these additional resources can help:
Online Sermons and Devotionals
Stay connected and inspired through online sermons and devotionals from respected religious leaders:
Desiring God - Access sermons, articles, and devotionals from the renowned pastor, John Piper.
In Touch Ministries - Explore the teachings of Dr. Charles Stanley through sermons, devotionals, and Bible studies.
United Church of God - Discover an extensive collection of biblically-based sermons and publications.
Christian Music and Worship
Immerse yourself in uplifting Christian music and worship experiences through the following platforms:
Pandora - Christian Genre - Create customized playlists featuring your favorite Christian artists and discover new ones.
Worship Archive - Access chord charts, lyrics, and tutorials for popular worship songs.
The Gospel Coalition - Best Christian Hymns - Explore a curated list of timeless hymns and their rich theological meanings.
Stay Updated with Faith-Based Events and News
Keeping up with the latest faith-based events and news is essential for fostering a well-rounded spiritual life. Consider following these resources:
Christian News Outlets
Stay informed about current events and topics relevant to the Christian community:
The Christian Post - Get breaking news, analysis, and commentary from a Christian perspective.
CBN News - Access news, videos, and articles covering national and international Christian stories.
Gospel Herald - Discover news, devotionals, and feature articles focusing on faith and spirituality.
Upcoming Faith-Based Events
Participate in faith-based events and conferences to connect with others and deepen your spiritual understanding:
Passion Conferences - Join young adults in a powerful worship and teaching experience that seeks to amplify the name of Jesus.
The Gospel Coalition - Events - Stay updated on Christian conferences, seminars, and workshops happening worldwide.
LifeWay Christian Resources - Events - Engage in various conferences and events designed to equip and inspire Christians.
Start Exploring and Deepening Your Faith Today!
Embrace the numerous opportunities awaiting you on your faith journey at St Mark's United Methodist Church. Together, we can connect, grow, and make a positive impact in our community. Explore the meticulously curated links, organizations, and resources mentioned above to embark on a transformative and fulfilling spiritual path.