Pro-Life Ministry at St. Mark's United Methodist Church
Nov 2, 2022
Events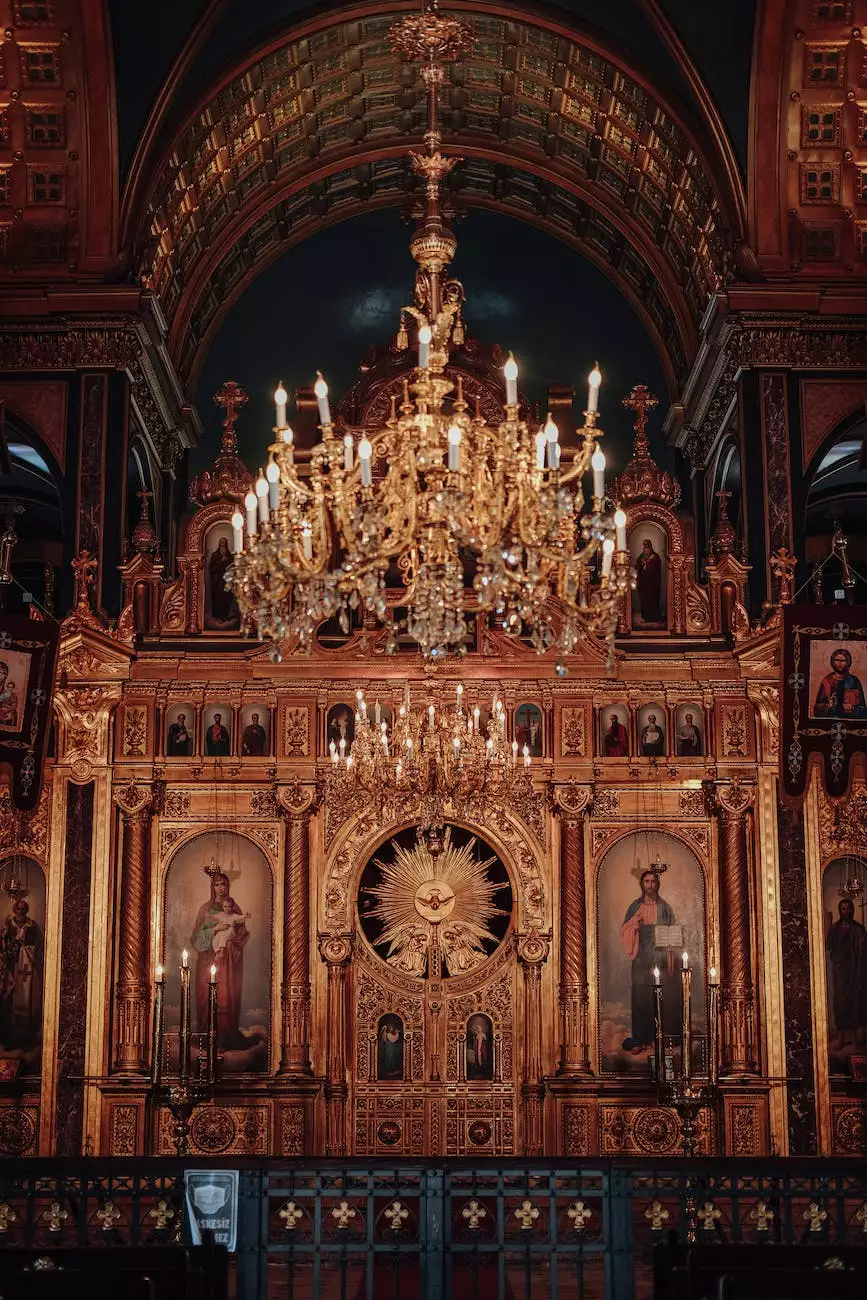 Embracing the Sanctity of Life
Welcome to the Pro-Life Ministry page of St. Mark's United Methodist Church in Parma, OH. As an active and inclusive faith community, we are committed to upholding the sanctity of life and promoting a culture that respects and cherishes every individual from conception to natural death.
Our Pro-Life Values
At St. Mark's United Methodist Church, we firmly believe in the intrinsic value of each and every human life. Guided by our faith, we acknowledge that life is a precious gift from God, and it is our responsibility to protect and support it in all stages.
Defending the Unborn
We are committed to advocating for the rights and protection of the unborn. Our community actively engages in raising awareness about the sanctity of life, educating others about the development of human life in the womb, and supporting alternatives to abortion.
Promoting Adoption
Recognizing the importance of providing loving homes for children, our Pro-Life Ministry actively promotes and supports adoption. We work closely with adoption agencies and provide resources and mentorship to families considering adoption.
Supporting Families
St. Mark's United Methodist Church acknowledges that families are the cornerstone of a strong community. Our Pro-Life Ministry offers various programs and resources to support expectant mothers, single parents, and families in need. We provide emotional support, practical assistance, and refer individuals to relevant community services.
Pro-Life Activities and Initiatives
Our Pro-Life Ministry is dedicated to taking action and making a difference in the lives of those affected by the challenges of pregnancy and abortion. Through a range of activities and initiatives, we aim to build a society where life is cherished, valued, and protected.
Crisis Pregnancy Counseling
Our trained counselors offer confidential and compassionate support to women and families facing unexpected pregnancies. We provide information about available options, discuss the emotional and practical challenges, and offer guidance throughout the decision-making process.
Educational Events and Workshops
We organize educational events and workshops to enlighten our community about the beauty of life and the impact of abortion. Renowned speakers, medical professionals, and counselors facilitate discussions, share valuable insights, and provide helpful resources for individuals seeking knowledge and understanding.
Annual Pro-Life March
Each year, we participate in the Annual Pro-Life March, joining thousands of individuals to peacefully advocate for the protection of life. This powerful demonstration of solidarity sends a strong message about the importance of cherishing and respecting the value of every human being.
Volunteer Opportunities
We encourage our community members to get involved in various volunteer opportunities that support life-affirming organizations and initiatives. Whether it's assisting at local pregnancy resource centers, fundraising for adoption agencies, or offering practical help to expectant mothers, there are numerous ways to make a positive impact.
Join Our Pro-Life Community
If you share our commitment to the sanctity of life, we invite you to join our Pro-Life Ministry at St. Mark's United Methodist Church. By becoming a part of our community, you can actively contribute to a culture that values and safeguards life at all stages.
Together, let us embrace the Pro-Life values and promote the importance of life within our families, our community, and the world. Contact us today or visit St. Mark's United Methodist Church to learn more about our Pro-Life Ministry and get involved!
Contact Information:
St. Mark's United Methodist Church Address: [Insert Address] Phone: [Insert Phone Number]