Welcome to St Mark's United Methodist Church
Oct 11, 2022
Sermon Audio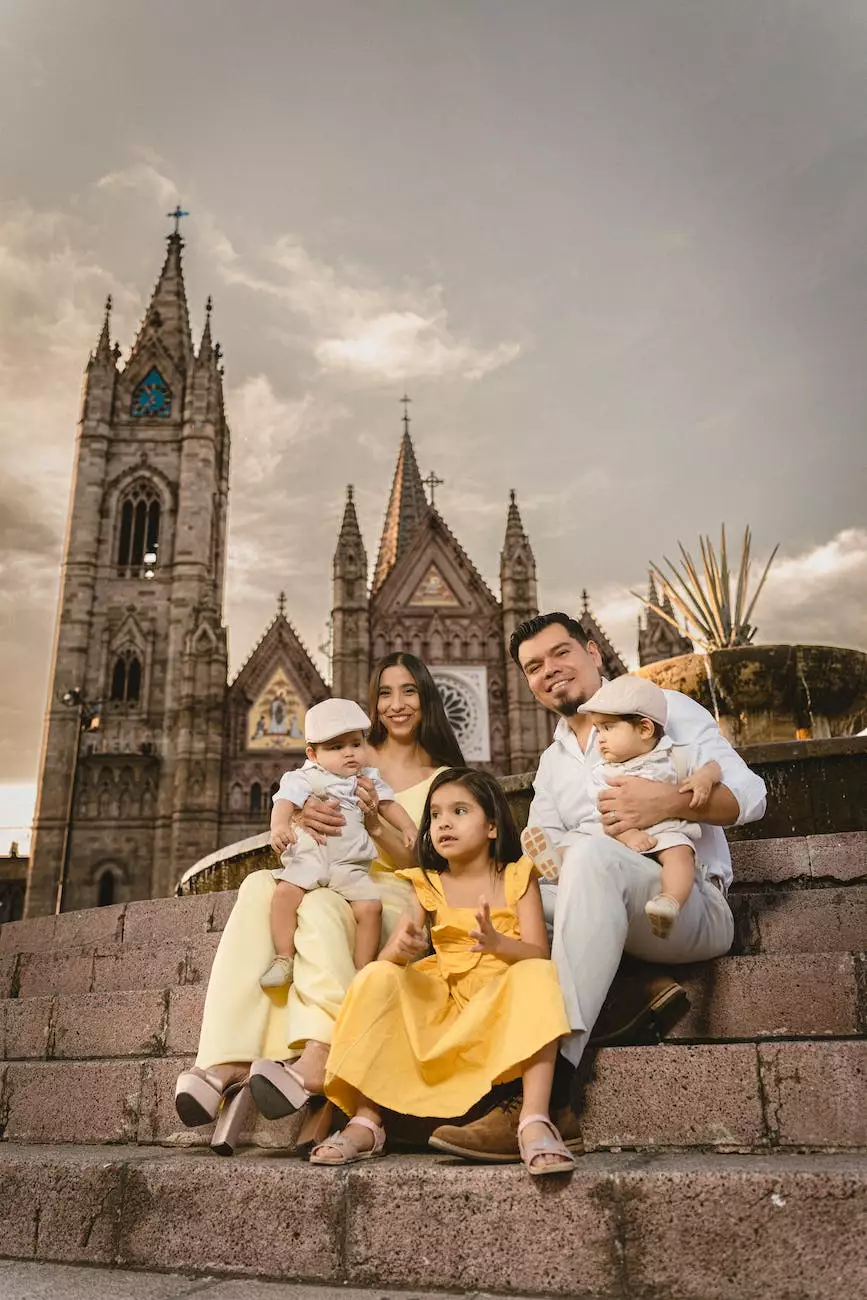 At St Mark's United Methodist Church, we are dedicated to fostering a strong sense of community and promoting faith and beliefs that guide and inspire us. As Father's Day approaches, we invite you to join us in celebrating this special occasion and recognizing the importance of fathers in our lives.
Celebrating Father's Day with Sermons
As we honor fathers on this day, we want to offer sermons that reflect the significance of fatherhood and the impact it has on families and society as a whole. Our team of passionate and dedicated speakers have prepared powerful sermons that delve into the challenges, joys, and responsibilities of fatherhood, providing profound insights and practical guidance.
Embracing the Love of a Father
In our sermon titled "Embracing the Love of a Father," we will reflect on the unconditional love and support that fathers provide. We will explore the biblical teachings that emphasize the role of fathers as a source of strength, protection, and wisdom. Through inspiring stories and practical advice, this sermon aims to deepen our appreciation for the love fathers share with their children.
Guiding with Wisdom and Strength
Another sermon titled "Guiding with Wisdom and Strength" will focus on the importance of fatherly guidance and leadership. We will discuss how fathers can positively influence their children's lives by imparting values, ethics, and life skills. Drawing from biblical examples and personal experiences, this sermon seeks to empower fathers with the tools they need to lead their families with wisdom and strength.
Join Us for a Memorable Father's Day Service
On Father's Day, we welcome you and your family to join us for a special service that pays tribute to fathers everywhere. Our uplifting worship, heartfelt prayers, and inspiring music will create a meaningful environment where you can celebrate the fathers in your life and deepen your spiritual connection.
Engaging Activities for the Whole Family
Our Father's Day service extends beyond the sermon. We have carefully curated engaging activities that cater to families, ensuring an inclusive and enjoyable experience for all. From fun games for children to small group discussions for adults, there will be something for everyone to connect, celebrate, and grow together.
Experience the Love and Guidance of God
At St Mark's United Methodist Church, we believe that God's love is transformative and that His guidance enriches every aspect of life. As we gather on Father's Day, we seek to create an atmosphere where families can experience God's love and grace in a profound way. Our desire is for every attendee to leave our service with renewed hope, strengthened faith, and a deeper understanding of the divine parental love of God.
Welcoming All to Our Faith Community
We warmly welcome individuals from all backgrounds and walks of life to join us on Father's Day, embracing the diversity and unity of our faith community. Whether you're a father, son, daughter, or simply want to honor the father figures in your life, we invite you to participate in this special celebration at St Mark's United Methodist Church.
Stay Connected with St Mark's United Methodist Church
Beyond Father's Day, we encourage you to explore the various initiatives and programs offered by St Mark's United Methodist Church. From engaging sermons and inspiring teachings to community outreach and volunteer opportunities, there are numerous ways to deepen your faith, connect with others, and make a positive impact in the community.
Join Our Faith and Beliefs Community
St Mark's United Methodist Church is part of the larger community dedicated to faith and beliefs. We aim to foster connections, encourage dialogue, and support one another in our spiritual journeys. By joining our vibrant faith community, you can experience the power of collective worship, engage in meaningful discussions, and find strength in shared experiences.
Contact Us and Plan Your Visit
If you have any questions or would like to plan a visit, we would be delighted to assist you. Our friendly team is ready to provide you with more information about our upcoming Father's Day service, sermons, and other opportunities to engage with our community. Please reach out to us and experience the warmth and love St Mark's United Methodist Church has to offer.