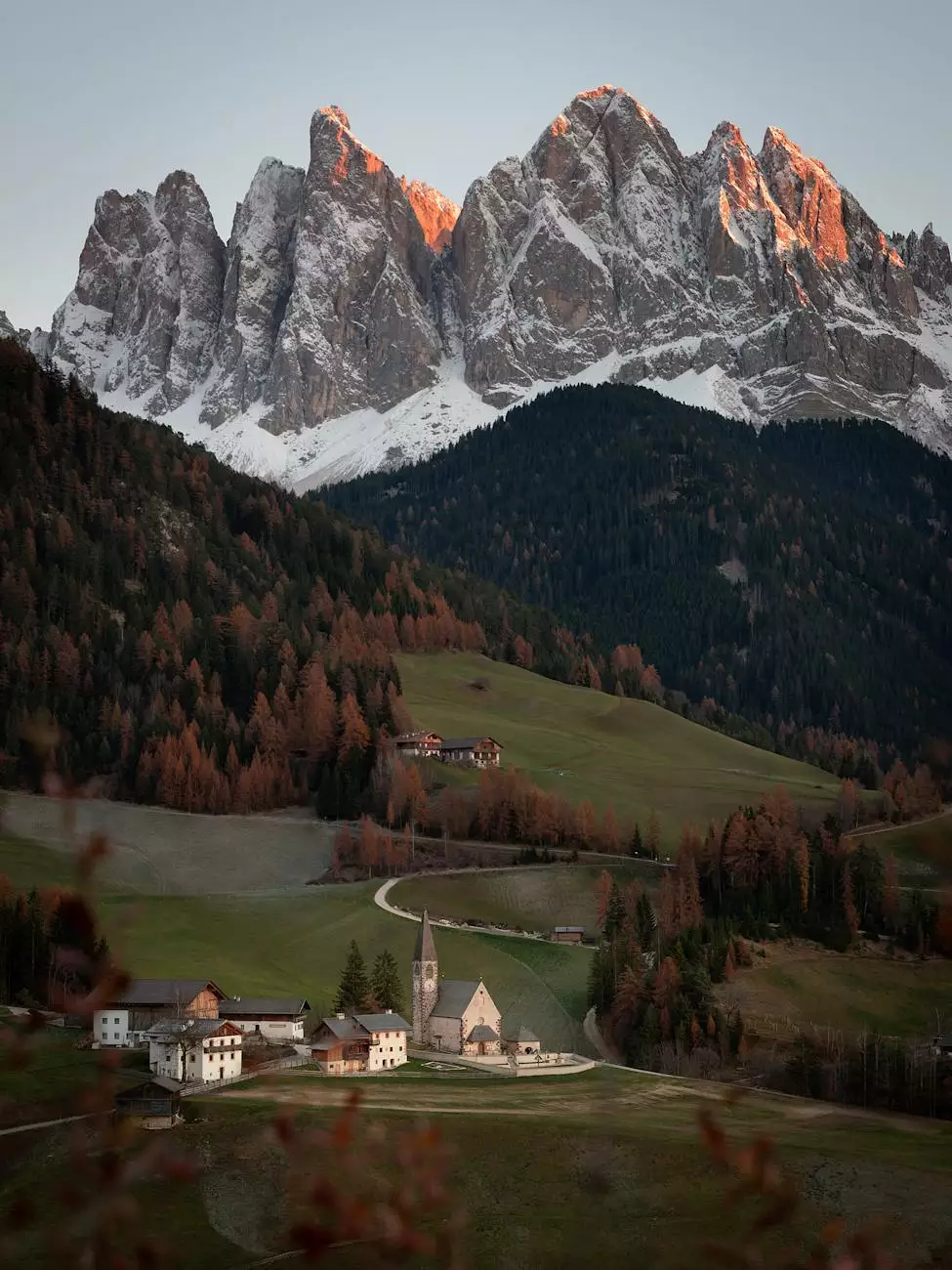 Introduction
Welcome to the Flood sermons page at St Mark's United Methodist Church. We delve into the significant biblical event of the flood, exploring its deep spiritual and symbolic meaning. Join us on a journey of faith as we explore the lessons learned from this extraordinary event. Our sermons offer teachings that resonate with our community and promote understanding, compassion, and growth.
Understanding the Symbolism
The flood serves as a powerful symbol that teaches us about humanity's relationship with God, the importance of faith, and the consequences of straying from our spiritual path. It represents a pivotal moment in history, where God implemented divine intervention to cleanse the world and give humanity a chance to rebuild in righteousness.
The Significance of Noah
Noah, a righteous man, was chosen to build an ark to save his family and a remnant of all living creatures. His unwavering faith in God's guidance and unwavering obedience demonstrate the significance of trust and obedience in our spiritual journey. Noah's story reminds us to seek righteousness, even in times of great adversity.
Life Lessons from the Flood
The flood narrative offers several profound life lessons that resonate with our community and inspire personal growth.
1. The Power of Faith
In the face of imminent disaster, Noah's faith remained unshaken. His unwavering belief in God's plan allowed him to endure the challenges and emerge as a symbol of hope. We learn from Noah's example that faith can help us overcome obstacles and find purpose even in the most trying times.
2. The Consequences of Disobedience
The flood also serves as a powerful reminder of the consequences of disobedience. God's decision to flood the earth came as a result of widespread corruption, immorality, and a lack of devotion. This teaches us the importance of living a righteous life and staying true to our spiritual values.
3. The Power of Forgiveness
After the flood, God made a covenant with Noah and promised to never again destroy the earth in the same way. This shows the immense power of forgiveness and the willingness of God to offer second chances. It reminds us that no matter how far we may have strayed, redemption is always possible through repentance and sincere change.
Join us at St Mark's United Methodist Church
At St Mark's United Methodist Church, we believe that reflecting on biblical events like the flood can inspire and transform us. Our sermons provide a platform for discussions, reflections, and interpretations, facilitating personal growth and spiritual development.
Join our vibrant community as we engage in faith-filled conversations and explore the profound teachings within the Bible. Our dedicated ministers and pastors are committed to guiding you on your spiritual journey, helping you deepen your faith and understanding.
Come and experience the welcoming and inclusive atmosphere of our church. We embrace diversity and aim to create an environment where individuals from all walks of life can come together to worship, learn, and support one another.
Whether you are seeking solace, answers, or community, St Mark's United Methodist Church welcomes you with open arms. Join us as we delve into the symbolic and spiritual meaning of the flood and discover how these teachings can enrich our lives.