Jon Davis Elder - St Mark's United Methodist Church
Apr 24, 2018
About Us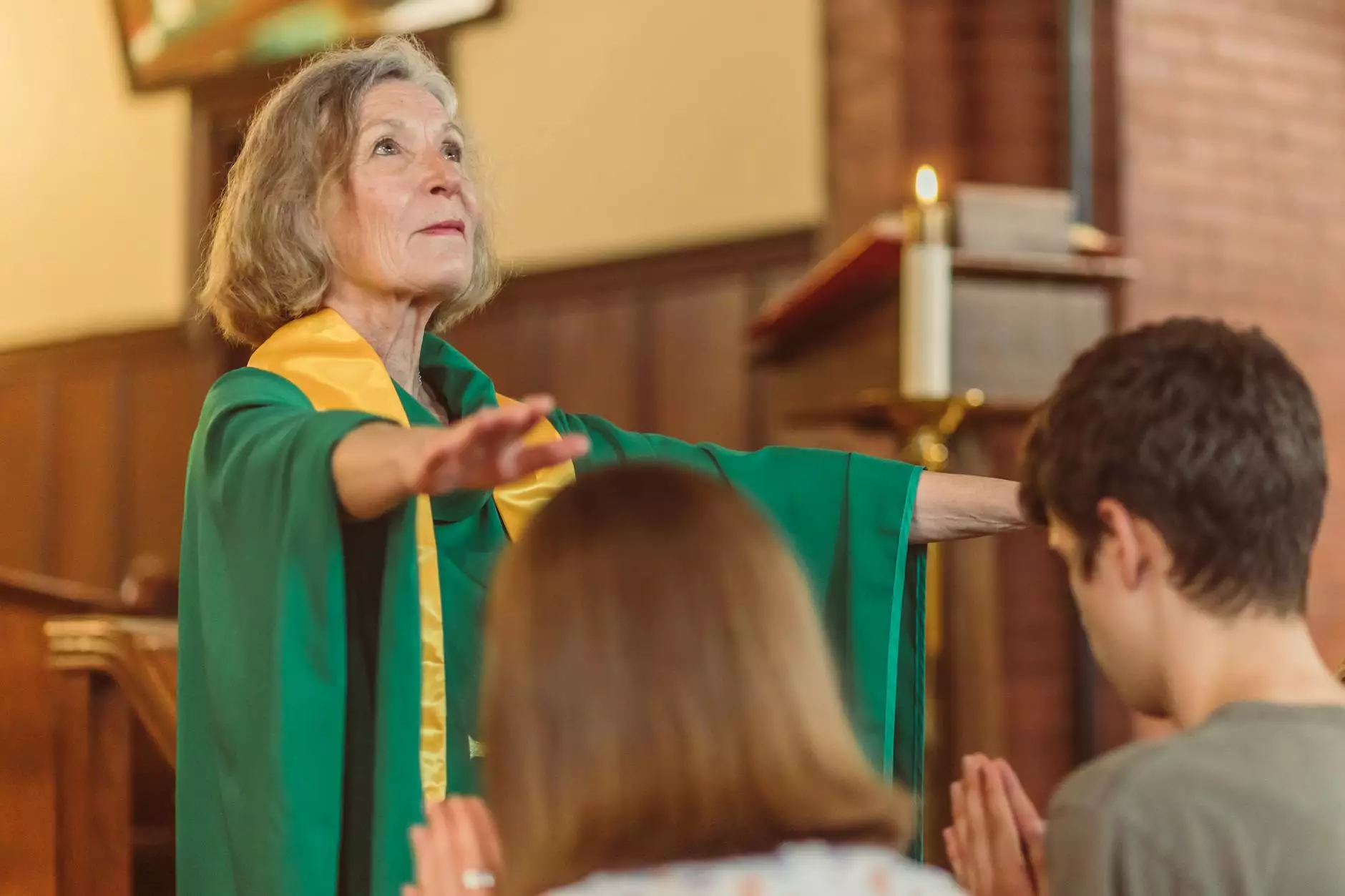 Welcome to the page dedicated to Jon Davis, an esteemed Elder at St Mark's United Methodist Church. As an integral member of our faith community, Jon plays a crucial role in guiding and nurturing our congregation, promoting spiritual growth, and fostering a sense of community. Let's delve into Jon's background, his contributions, and his deep-rooted beliefs that make him an invaluable asset to our church family.
Background and Experience
With a wealth of experience and a genuine passion for serving God and others, Jon Davis brings a dynamic perspective to his role as an Elder at St Mark's United Methodist Church. He has been an active member of our church for over a decade, dedicating his time and efforts to supporting our community's spiritual journey.
Jon's journey with St Mark's United Methodist Church began when he first attended one of our worship services. He was immediately drawn to the welcoming atmosphere, the powerful sermons, and the sense of belonging he felt among the congregation. This prompted him to deepen his involvement, seeking ways to contribute to the growth and prosperity of our church family.
Over the years, Jon has actively participated in various leadership roles within the church, allowing him to develop a deep understanding of the congregation's needs and aspirations. Through his commitment and dedication, he has fostered a strong sense of unity, ensuring that all members feel valued and supported in their faith journey.
Contributions to St Mark's United Methodist Church
Jon Davis has made significant contributions to St Mark's United Methodist Church across various domains. His exceptional leadership qualities, combined with his unwavering faith, have had a lasting impact on our congregation and the broader community.
Community Outreach and Service
Recognizing the importance of giving back and being a force for positive change, Jon has been actively involved in organizing and participating in numerous community outreach programs. From volunteering at local shelters to engaging in charitable initiatives, he has touched the lives of countless individuals, exemplifying the true essence of Christian values.
At St Mark's United Methodist Church, Jon leads our community service initiatives, inspiring others to join him in making a tangible difference in the lives of those less fortunate. Through his steadfast commitment to service, he encourages us all to embody compassion, kindness, and love in our interactions with others.
Worship and Spiritual Growth
As an Elder, Jon Davis has played an instrumental role in enhancing the worship experience for our congregation. His deep-rooted faith and profound knowledge of Biblical teachings have guided him in delivering thought-provoking sermons and inspiring messages that resonate with our diverse community.
Jon has also been actively involved in organizing various spiritual development programs, including Bible study groups, prayer circles, and retreats. Through these initiatives, he helps individuals foster a deeper connection with their faith, encouraging them to embark on a transformative journey of self-discovery and spiritual growth.
Beliefs and Values
Jon Davis firmly believes in the power of faith, love, and community to shape lives and create a positive impact. His commitment to the teachings of Jesus Christ and his dedication to living a life rooted in compassion and service is reflected in everything he does.
Jon's unwavering faith serves as a beacon of hope and inspiration, encouraging others to strengthen their own spiritual connection. His inclusive and empathetic approach fosters an environment where individuals from all walks of life can come together, celebrate diversity, and find solace in the fellowship of our church family.
Quotes by Jon Davis
"Faith is not just about attending church services; it's about living our lives as a testament to God's love and grace."

"True spirituality lies in embracing our differences and cultivating a community based on love and acceptance."

"Service is not just a duty; it's an opportunity to make a meaningful difference in the world."
Conclusion
Jon Davis, an Elder at St Mark's United Methodist Church, is an extraordinary individual whose dedication and compassion have positively impacted our congregation and the wider community. Through his exemplary leadership, unwavering faith, and commitment to service, Jon has become a trusted guide and source of inspiration for countless individuals.
If you are seeking spiritual guidance, a sense of belonging, or opportunities to serve and make a difference, we invite you to join us at St Mark's United Methodist Church and connect with Jon Davis and our loving church family.