Pastor Mike Hixson - St Mark's United Methodist Church
Jun 29, 2018
About Us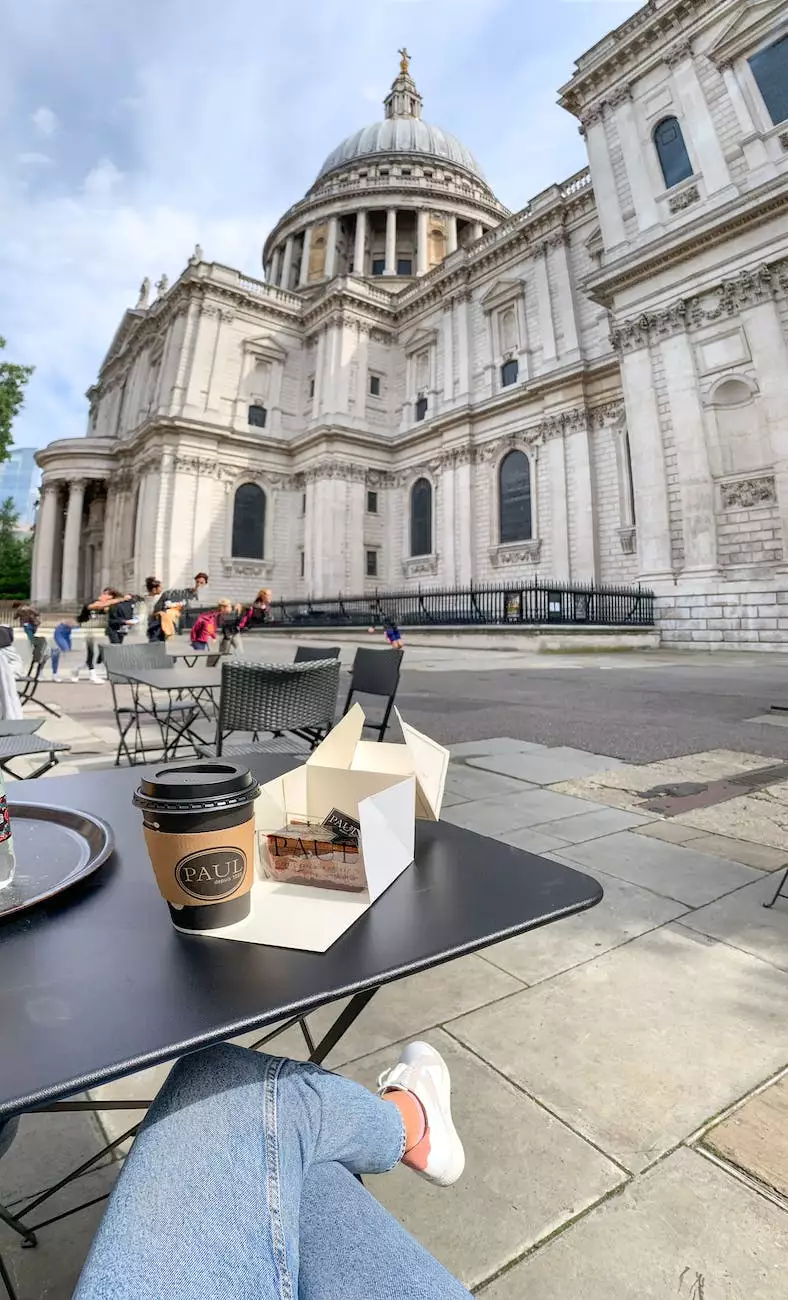 About Pastor Mike Hixson
Greetings and welcome to the page of Pastor Mike Hixson at St Mark's United Methodist Church. As a highly dedicated and experienced pastor, Pastor Mike leads our community with a strong focus on faith, beliefs, and community values. Let's delve into the details of Pastor Mike's journey and his integral role within our church family.
Early Life and Education
Pastor Mike Hixson was born and raised in a family deeply rooted in Christian values. From a young age, he felt a strong calling to serve God and his fellow believers. Pursuing his passion, he completed his Bachelor of Theology degree from a renowned theological institute, where he honed his knowledge of scripture, theology, and pastoral care.
Ministry Experience
With over 20 years of experience in ministry, Pastor Mike Hixson has nurtured and guided countless individuals on their spiritual journeys. Prior to joining St Mark's United Methodist Church, Pastor Mike served as a pastor at various congregations in different parts of the country. His diverse experiences have uniquely equipped him to understand and connect with people from all walks of life.
Mission and Beliefs
Committed to the principles of spreading love, compassion, and grace, Pastor Mike Hixson firmly believes in creating an inclusive community where everyone can explore their faith, ask questions, and find solace in times of need. With a strong emphasis on social justice, Pastor Mike actively engages with local charities, outreach programs, and community initiatives to make a positive impact in the lives of others.
Community Involvement
Aside from his pastoral duties, Pastor Mike Hixson is dedicated to fostering a sense of unity and fellowship within St Mark's United Methodist Church. He actively leads and participates in various community-driven events, encouraging congregants to come together and support one another. From organizing Bible studies and prayer groups to coordinating volunteer activities, Pastor Mike ensures that the church remains a thriving center of faith and goodwill.
Guidance and Support
One of Pastor Mike Hixson's core strengths is his ability to provide guidance and support to individuals facing life's challenges. Whether it's through one-on-one counseling, leading support groups, or delivering inspiring sermons, Pastor Mike brings a compassionate and understanding approach to every interaction. His empathetic nature and genuine concern for others have earned him deep respect and admiration within the St Mark's community.
Join us at St Mark's United Methodist Church
If you are seeking a nurturing and inclusive community that embraces the teachings of Jesus Christ, we warmly invite you to join us at St Mark's United Methodist Church. Under the leadership of Pastor Mike Hixson, we strive to create an environment where individuals can deepen their relationship with God, find strength in their faith, and build meaningful connections with fellow believers.
Experience the Power of Faith and Beliefs
As a vital part of St Mark's United Methodist Church, Pastor Mike Hixson plays a pivotal role in our community and society under the category of Faith and Beliefs. Through his unwavering commitment, compassion, and strong leadership, we continue to thrive and make a positive impact on the lives of those around us.
From Sunday services filled with inspiring worship to engaging study groups that delve into the profound teachings of the Bible, we offer a plethora of opportunities for individuals to strengthen their spirituality and find their purpose. At St Mark's United Methodist Church, we believe that faith has the power to transform lives and communities for the better.
Connect with Pastor Mike Hixson
If you have any questions, need guidance, or simply want to connect with Pastor Mike Hixson, please feel free to reach out. His door is always open, and he is dedicated to supporting you on your spiritual journey. You can find his contact details on our church website or visit him during office hours.
Thank you for taking the time to learn more about Pastor Mike Hixson and our vibrant community here at St Mark's United Methodist Church. Whether you are new to the area, searching for a church home, or exploring your faith, we are excited to welcome you with open arms. May you find comfort, knowledge, and spiritual growth in your endeavors, guided by the teachings of Jesus Christ.