Organ Recital at St Mark's United Methodist Church
Nov 28, 2017
Announcements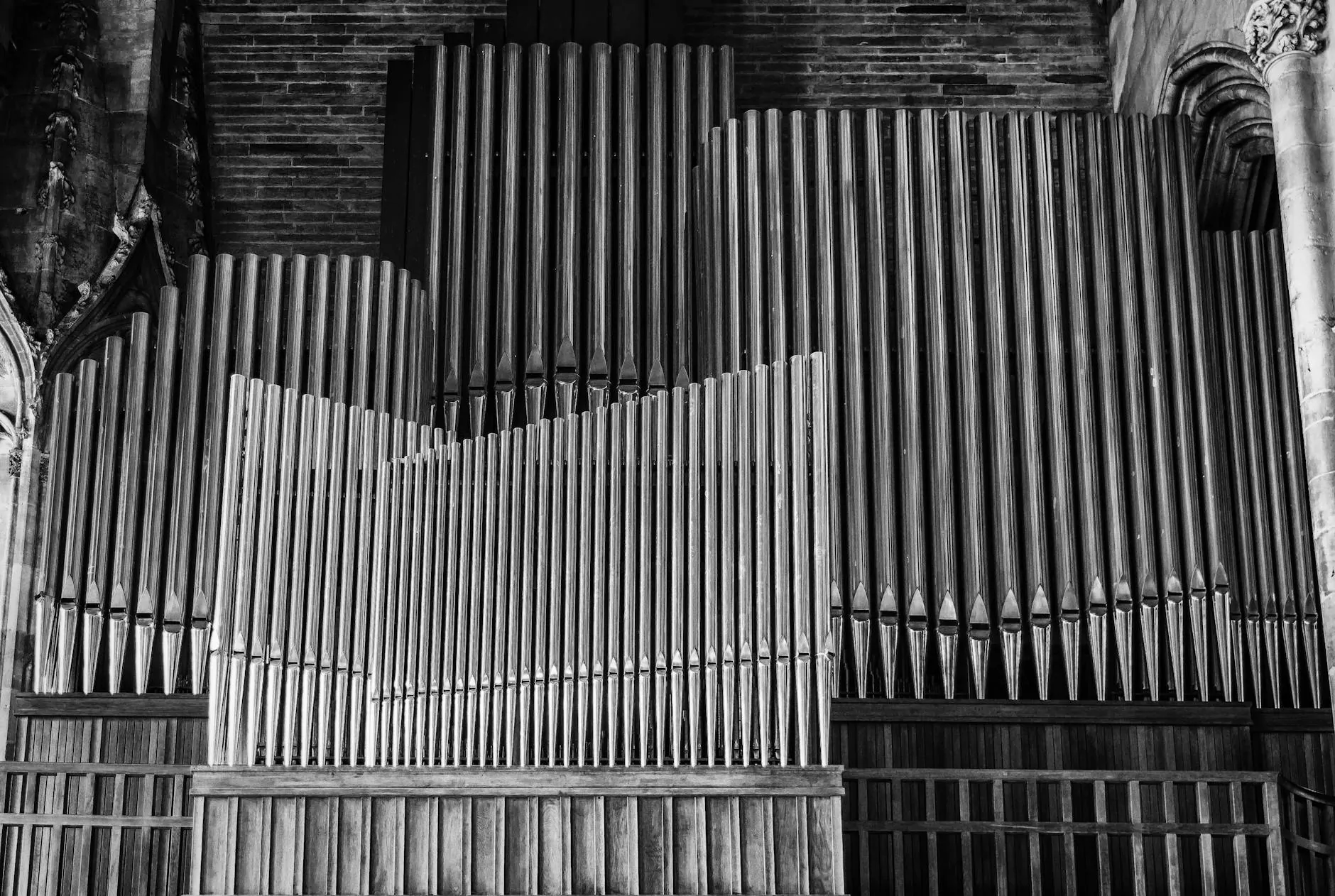 Experience the Captivating Beauty and Power of the Organ
St Mark's United Methodist Church is delighted to invite you to our upcoming Organ Recital. Join us for an evening of exquisite music performed by our talented organists. This event promises to be an extraordinary celebration of the captivating beauty and power of the organ.
Unforgettable Musical Journey
Prepare to embark on an unforgettable musical journey as our skilled organists demonstrate their remarkable abilities on our stunning pipe organ. Their exceptional craft and creativity will transport you to a realm of pure auditory delight.
Enchanting Ambiance
Immerse yourself in the enchanting ambiance of St Mark's United Methodist Church. Our beautifully designed sanctuary provides the perfect setting for this musical extravaganza. The glorious sound of the organ reverberating within the sacred space creates a truly awe-inspiring experience.
Event Details
The Organ Recital will take place on Saturday, [Date], at [Time]. Come early to secure your seat and fully embrace the mesmerizing atmosphere. Our address is [Church Address].
How to Attend
Attending this remarkable event is simple. Simply arrive at the designated time and location. There is no admission fee, as our Organ Recital is open to all members of the community eager to indulge in the magic of music. Bring your friends and loved ones to share in this extraordinary experience.
We Welcome Music Enthusiasts of All Ages
At St Mark's United Methodist Church, we believe in fostering a love for music in people of all ages. Whether you are a seasoned music enthusiast or exploring the wonders of the organ for the first time, our Organ Recital welcomes and embraces everyone. This is a chance to deepen your appreciation for the art of music and experience it in a truly unique way.
Connect with Us
Stay connected with St Mark's United Methodist Church to receive the latest updates on our events, community activities, and more. Follow us on social media and subscribe to our newsletter to stay informed. Join our vibrant community and be a part of our musical journey.
Come and Be Enchanted
Mark your calendars and don't miss this extraordinary opportunity to witness the magnificence of the organ and the mastery of our talented musicians. Join us at St Mark's United Methodist Church for an enriching, awe-inspiring Organ Recital that will leave you longing for more.
© 20XX St Mark's United Methodist Church. All rights reserved. | Designed and Developed by [Your Website Development Company]