Andrew Willis - Staff Member
Jul 26, 2022
About Us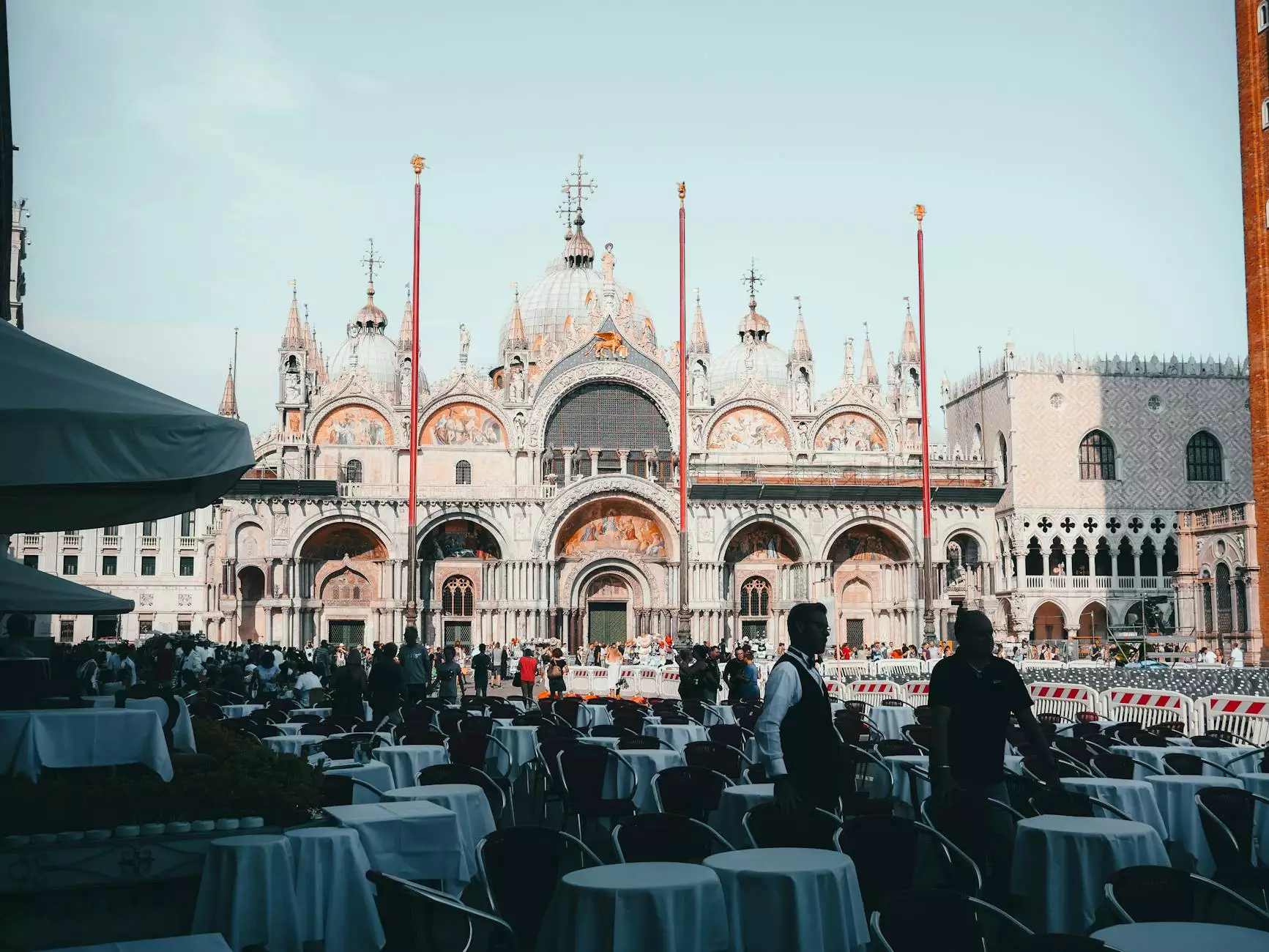 Introduction to Andrew Willis
St Mark's United Methodist Church proudly introduces Andrew Willis, a valued member of our staff, dedicated to serving our community. Andrew's commitment to exemplifying our faith and beliefs is instrumental in cultivating a welcoming and inclusive environment for all.
Experience and Contributions
Andrew brings a wealth of experience and expertise to his role at St Mark's United Methodist Church. With a strong background in community outreach and spiritual guidance, he has made significant contributions to our church community.
Community Outreach
Andrew has played a pivotal role in leading various community outreach programs. He spearheaded our annual food drive, which has successfully provided essential supplies to local families in need for the past four years. His dedication and passion for helping others have made a positive impact on countless lives.
Leadership in Spiritual Education
As an integral part of our church's mission, Andrew has been instrumental in organizing and facilitating spiritual education programs. His ability to connect with individuals of all ages and backgrounds has enhanced our congregation's understanding of faith and deepened their spiritual journeys.
Role at St Mark's United Methodist Church
Andrew currently serves as the Associate Pastor with a focus on youth and young adult ministries. His responsibilities extend beyond leading worship services and delivering inspiring sermons. He actively engages with the youth within our congregation, providing guidance and mentorship as they navigate their spiritual paths.
Additionally, Andrew leads Bible study sessions and facilitates meaningful discussions that encourage spiritual growth and reflection. His commitment to fostering an inclusive environment ensures that everyone feels valued and supported within our church community.
Contributions to Community and Society
Beyond his role at St Mark's United Methodist Church, Andrew actively contributes to the broader community and society. He is a board member of the local interfaith alliance, fostering unity and cooperation among different faiths in promoting common welfare.
Supporting Local Charities
Andrew passionately advocates for and supports various local charities and nonprofit organizations. His involvement in initiatives such as homeless shelters, food banks, and disaster relief efforts demonstrates his commitment to serving those in need.
Faith-Based Social Activism
Andrew believes in the power of faith to drive positive change in society. He actively engages in faith-based social activism, promoting justice, equality, and inclusivity. Through his involvement in peaceful demonstrations, community discussions, and advocacy campaigns, Andrew strives to create a better world for all.
Connect with Andrew Willis
If you have any questions, would like to know more about Andrew's work, or wish to get involved in the various programs and initiatives he leads, feel free to reach out. Andrew is always excited to engage with individuals who share a passion for faith, service, and community.
We warmly welcome you to explore the St Mark's United Methodist Church community and witness the profound impact Andrew Willis has on our congregation and society as a whole.
Take the Next Step in Your Spiritual Journey
At St Mark's United Methodist Church, we believe that everyone's spiritual journey is unique and should be valued. Join us as we embrace the teachings of love, compassion, and faith.
Whether you are seeking solace, guidance, or a supportive community, St Mark's United Methodist Church offers a safe space for you to explore and deepen your understanding of faith and beliefs. Our diverse range of ministries and programs cater to individuals of all ages and backgrounds.
Worship Services
Experience the uplifting and transformative power of our worship services. Led by our dedicated clergy, including Andrew Willis, our services combine traditional elements with contemporary relevance, creating a meaningful and welcoming atmosphere.
Community Involvement
Engage with our vibrant community through various initiatives and outreach programs. Join us in making a positive impact in the lives of others as we strive for a more compassionate and just society.
Spiritual Education
Expand your knowledge and gain spiritual insights through our educational programs and Bible study sessions. Our team of devoted leaders, including Andrew Willis, is passionate about fostering a deeper understanding of faith and encouraging personal growth.
Embark on this transformative journey with St Mark's United Methodist Church and discover the enriching experiences that await you.
Visit St Mark's United Methodist Church Today
We invite you to join us at St Mark's United Methodist Church and experience the warmth, compassion, and love that defines our community. Take part in our worship services, engage in meaningful conversations, and find your place among individuals who share your faith and values.
Plan your visit today and connect with Andrew Willis and the rest of our dedicated staff members. Together, let us continue to create a stronger, more inclusive community where everyone feels accepted, supported, and loved.
Reach out to St Mark's United Methodist Church
If you have any questions or require further information, our team is here to assist you. Feel free to reach out via phone, email, or by visiting our website. We look forward to connecting with you and supporting you on your spiritual journey.
Thank you for considering St Mark's United Methodist Church as your place of worship and spiritual growth. We are excited to welcome you to our community!