Church Pictures - St. Mark's United Methodist Church
Jan 4, 2022
Church Tour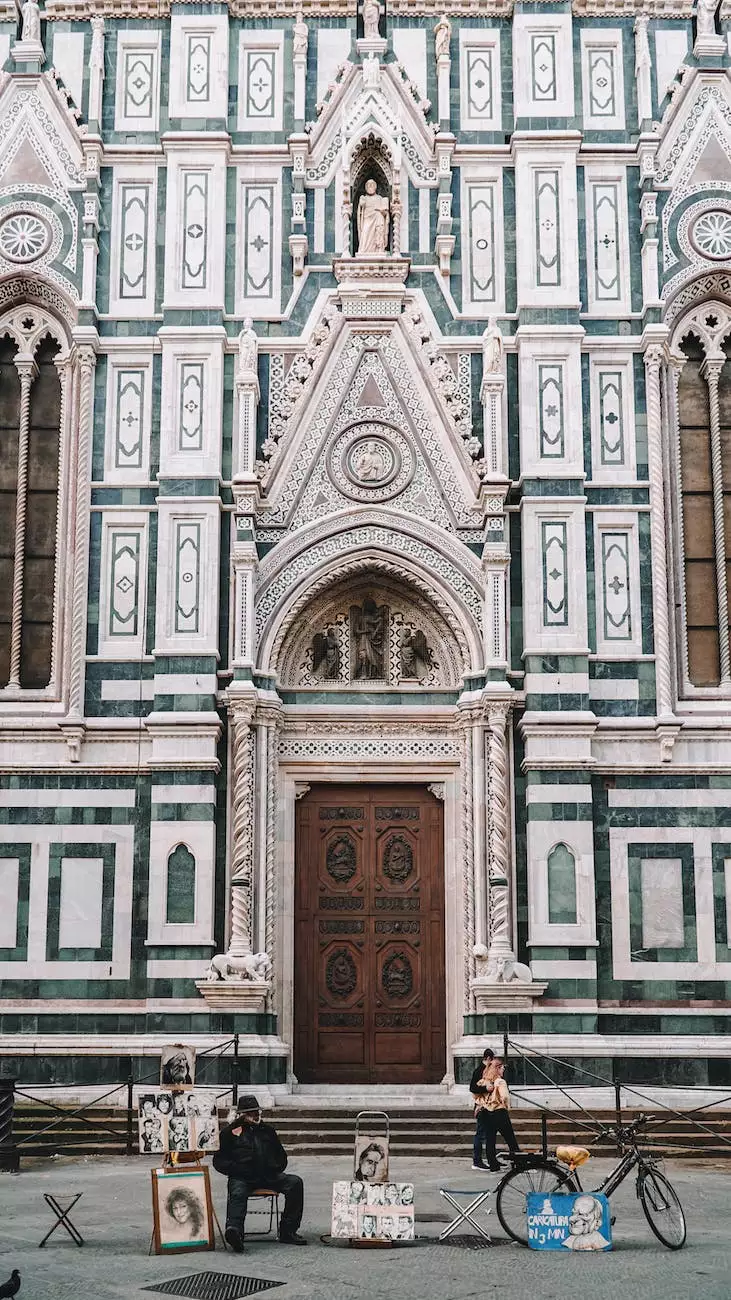 Discover the Essence and Spirit of St. Mark's United Methodist Church
Welcome to the collection of church pictures from St. Mark's United Methodist Church! Our vibrant and welcoming community is dedicated to serving the spiritual needs of individuals and families in our local area. Through these captivating images, we invite you to explore the beauty, warmth, and faith that encompass our church and its members.
Immerse Yourself in the Beauty of Our Faith
Our church pictures showcase the architectural splendor of St. Mark's United Methodist Church. The soaring ceilings, exquisite stained glass windows, and meticulously crafted interior reflect our deep appreciation for artistry and spirituality. As you browse through these images, you will witness the visual embodiment of our beliefs.
The Significance of Architecture
The architectural features of our church have been thoughtfully designed to create an atmosphere of reverence and tranquility. From the grand entrance that symbolizes the welcoming nature of our community to the carefully placed alcoves for quiet contemplation, every element serves a purpose in fostering a profound connection with the divine.
The Beauty of Stained Glass Windows
Our stained glass windows are a true marvel, depicting biblical scenes and symbols that tell the stories of our faith. The interplay of colored light that filters through these masterpieces during worship services creates a mesmerizing ambiance, transporting our congregation into a realm of spiritual reflection.
The Warmth of Our Community
At St. Mark's United Methodist Church, we believe that a strong sense of community is essential for nurturing faith. Our church pictures capture the friendly and welcoming atmosphere that has made us a beloved gathering place for individuals seeking spiritual growth and connection.
Celebrating togetherness
Through our various community events and gatherings, we foster an environment where individuals can form lasting relationships and support one another on their spiritual journeys. Our church pictures beautifully depict these moments of togetherness, where we come together as a community to celebrate, pray, and inspire one another.
Dedicated Leadership
St. Mark's United Methodist Church is blessed with a dedicated group of leaders who guide our congregation with compassion, wisdom, and vision. These images showcase the pastors, staff, and volunteers who tirelessly work together to create a nurturing environment for spiritual growth.
Join Us at St. Mark's United Methodist Church
We invite you to immerse yourself in the vibrant atmosphere of St. Mark's United Methodist Church and experience the warmth and beauty of our community. By exploring our church pictures, you can get a glimpse into the joy, hope, and deep connections that flourish within our congregation.
Embrace Your Spiritual Journey
Everyone is welcome at St. Mark's United Methodist Church, regardless of their background or beliefs. Whether you are seeking answers, a place to belong, or simply wish to deepen your understanding of faith, our inclusive community is here to support you every step of the way.
Visit us Today
To truly appreciate the awe-inspiring beauty of our church, we encourage you to visit us in person. Connect with our welcoming community, witness the captivating stained glass windows, and experience the serenity that lies within the walls of St. Mark's United Methodist Church. We look forward to warmly welcoming you.
Explore Your Faith Through Church Pictures
As you navigate through the various church pictures, take a moment to reflect on the profound beauty of our faith and beliefs. We hope these images provide inspiration, comfort, and a renewed sense of spirituality.
Sharable Moments of Faith
If you resonate with the church pictures and their messages, we encourage you to share them with your loved ones and social networks. By spreading the beauty and love depicted in these images, you can inspire others on their own spiritual journeys.
Envision Yourself at St. Mark's United Methodist Church
Imagine yourself among the friendly faces, immersed in the joyful sermons, and engaged in the enriching community activities. Let these church pictures kindle a vision of your own place within our loving congregation.
Unlock the Beauty of Faith with St. Mark's United Methodist Church
St. Mark's United Methodist Church welcomes you to uncover the profound beauty and spirituality of our community through the captivating church pictures. Each image is a testament to our unwavering dedication to faith, love, and the uplifting power of communal worship. Join us on this enlightening journey of spiritual discovery and find your home at St. Mark's United Methodist Church.