Pastor Steve Sindelar
Jul 12, 2021
About Us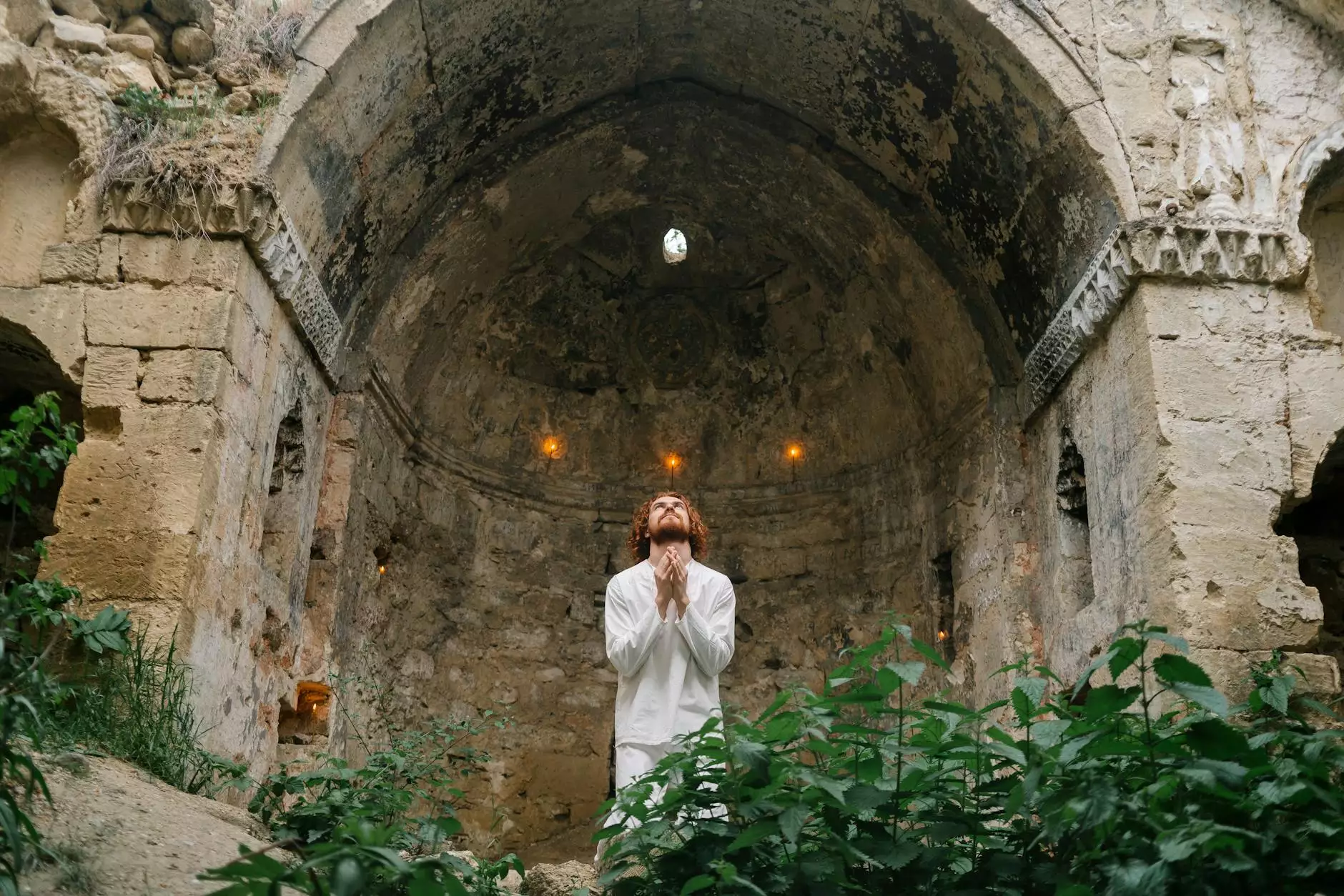 A Passionate Leader in Faith
Welcome to the page dedicated to Pastor Steve Sindelar, a dedicated leader and spiritual guide at St Mark's United Methodist Church. As a prominent figure in our community, Pastor Steve has been sharing his profound wisdom, compassion, and commitment to faith for several years. With his remarkable ability to connect with individuals from different backgrounds, Pastor Steve has become an influential presence, helping people discover a deeper meaning in their lives.
Embracing a Life of Purpose
With Pastor Steve Sindelar's guidance, St Mark's United Methodist Church has transformed into a hub of warmth, support, and spiritual growth. His teachings, sermons, and pastoral care nurture a sense of purpose within our community. Pastor Steve firmly believes that faith is a personal journey and encourages individuals to explore their relationship with God. Through his engaging and thought-provoking sermons, he empowers others to embrace their calling and live a life aligned with their deepest beliefs.
Engaging Sermons for Enlightenment
Every week at St Mark's United Methodist Church, you can experience the power of Pastor Steve's sermons. With a deep understanding of Scripture and an unwavering commitment to sharing its timeless lessons, Pastor Steve delivers messages that resonate with all who attend. His ability to break down complex biblical concepts into relatable narratives not only enlightens but also inspires transformative change.
Committed to Community
Pastor Steve Sindelar understands the importance of building a strong community rooted in faith and love. Beyond his regular sermons, he actively engages with the congregation through various community-driven initiatives and events. From outreach programs and charity drives to support groups and volunteer projects, Pastor Steve ensures that St Mark's United Methodist Church remains a place of unity and compassion.
A Trusted Source of Guidance
If you are seeking spiritual guidance or wish to deepen your understanding of faith, Pastor Steve Sindelar is available for confidential counseling sessions and discussions. His empathetic nature and extensive knowledge enable him to offer sound advice and support during challenging times. Whether you are searching for answers, seeking solace, or simply looking to connect with a caring individual, Pastor Steve is here to guide you on your personal spiritual journey.
Join Our Vibrant Community
Become a part of the dynamic St Mark's United Methodist Church community, led by the inspiring Pastor Steve Sindelar. We welcome individuals from all walks of life who seek to explore the teachings of Jesus Christ and grow in their faith. Our church offers a wide range of programs, activities, and ministries designed to foster spiritual growth and nurture strong relationships within the community.
Experience the Power of Faith
Discover the transformative power of faith by attending one of Pastor Steve's engaging sermons or participating in our community events. At St Mark's United Methodist Church, you will find a welcoming and inclusive environment that encourages personal and spiritual growth. Join us as we embark on a shared journey of faith, beliefs, and community.
Contact Pastor Steve Sindelar
If you have any questions or would like to connect with Pastor Steve Sindelar, please reach out to our church office. Pastor Steve is dedicated to serving and supporting the needs of our congregation and the wider community. We look forward to hearing from you and welcoming you to our faith-filled family at St Mark's United Methodist Church.