Welcome to St Mark's United Methodist Church
Aug 25, 2022
Sermon Audio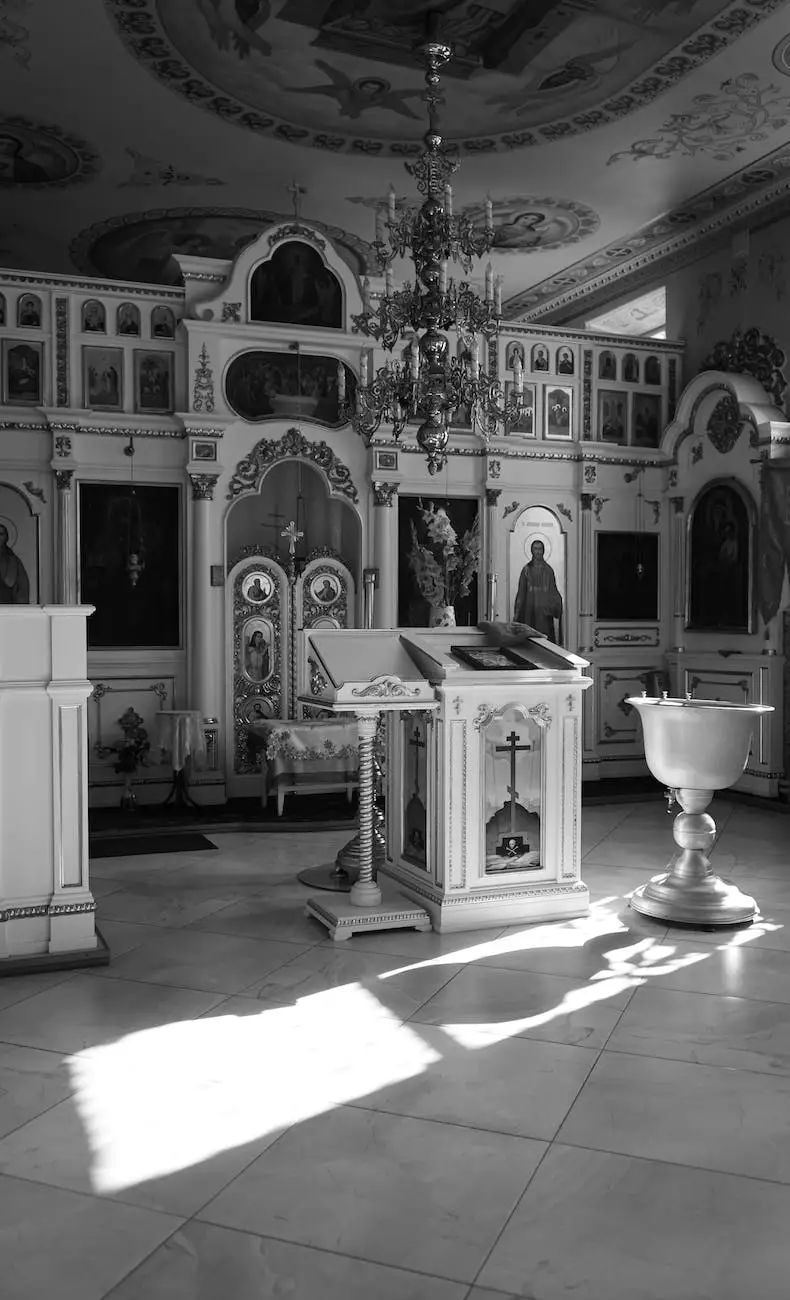 Discover the Profound Wisdom of 2 Corinthians 3:4-6
At St Mark's United Methodist Church, we take great pride in offering an enriching spiritual experience rooted in the principles found in the Bible. Join us as we delve into the timeless teachings of 2 Corinthians 3:4-6, where we explore the profound wisdom contained within these verses.
Embrace a Community of Faith and Beliefs
Our church is a beacon of hope and unity, bringing together individuals who share a common desire to deepen their understanding of God's word. In the midst of our fast-paced and ever-changing world, St Mark's United Methodist Church provides a welcoming and nurturing environment where we can connect with one another on a spiritual level.
Immerse Yourself in our Morning Worship Series
Our morning worship series is designed to uplift and inspire, serving as a platform for congregants to come together and grow in their faith. We have carefully curated a series of sermons that are thought-provoking, relevant, and infused with the teachings of the scriptures.
The Significance of 2 Corinthians 3:4-6
In 2 Corinthians 3:4-6, the apostle Paul emphasizes the importance of relying on the Spirit of God rather than our human abilities. This passage beautifully captures the transformative power of faith and highlights the spiritual journey of an individual.
The verses read as follows:
"Such is the confidence we have through Christ toward God. Not that we are sufficient in ourselves to claim anything as coming from us, but our sufficiency is from God, who has made us sufficient to be ministers of a new covenant, not of the letter but of the Spirit. For the letter kills, but the Spirit gives life."
Unveiling the Hidden Truths
Join us at St Mark's United Methodist Church as we decipher the profound message embedded within 2 Corinthians 3:4-6. Our dedicated pastors and leaders are devoted to unpacking the hidden truths and shedding light on the transformative impact these verses can have on our lives.
Nurturing Faith and Beliefs
St Mark's United Methodist Church is committed to nurturing faith and beliefs within our community. We offer a multitude of programs and ministries catered to people of all ages and backgrounds, ensuring that everyone has an opportunity to grow in their relationship with God.
By actively participating in our worship services, Bible studies, and fellowship gatherings, you will find yourself surrounded by a supportive network of individuals who are equally devoted to deepening their faith and understanding.
Empowering the Congregation
Our esteemed clergy and dedicated leaders are passionate about empowering the congregation. Through compelling sermons, insightful teachings, and interactive discussions, we aim to equip our members with knowledge and spiritual tools to navigate the challenges of life.
Community and Society - Faith and Beliefs
As a pillar within the category of "Community and Society - Faith and Beliefs," St Mark's United Methodist Church actively engages in promoting positive values and fostering a sense of community. We believe that faith has the power to shape not only individual lives but also society as a whole.
By contributing to various community service initiatives and prioritizing compassion, acceptance, and inclusivity, we strive to live out the teachings of Jesus and make a positive impact on the world around us.
Join St Mark's United Methodist Church Today
If you are searching for a place to grow spiritually, connect with a supportive community, and explore the profound teachings of 2 Corinthians 3:4-6, we invite you to join us at St Mark's United Methodist Church.
Experience the transformative power of faith and discover a welcoming congregation that will support and encourage you every step of the way. Together, let us embark on a journey of spiritual growth and fulfillment.