Mardi Gras Night at the Races - Akron
Jan 18, 2020
Events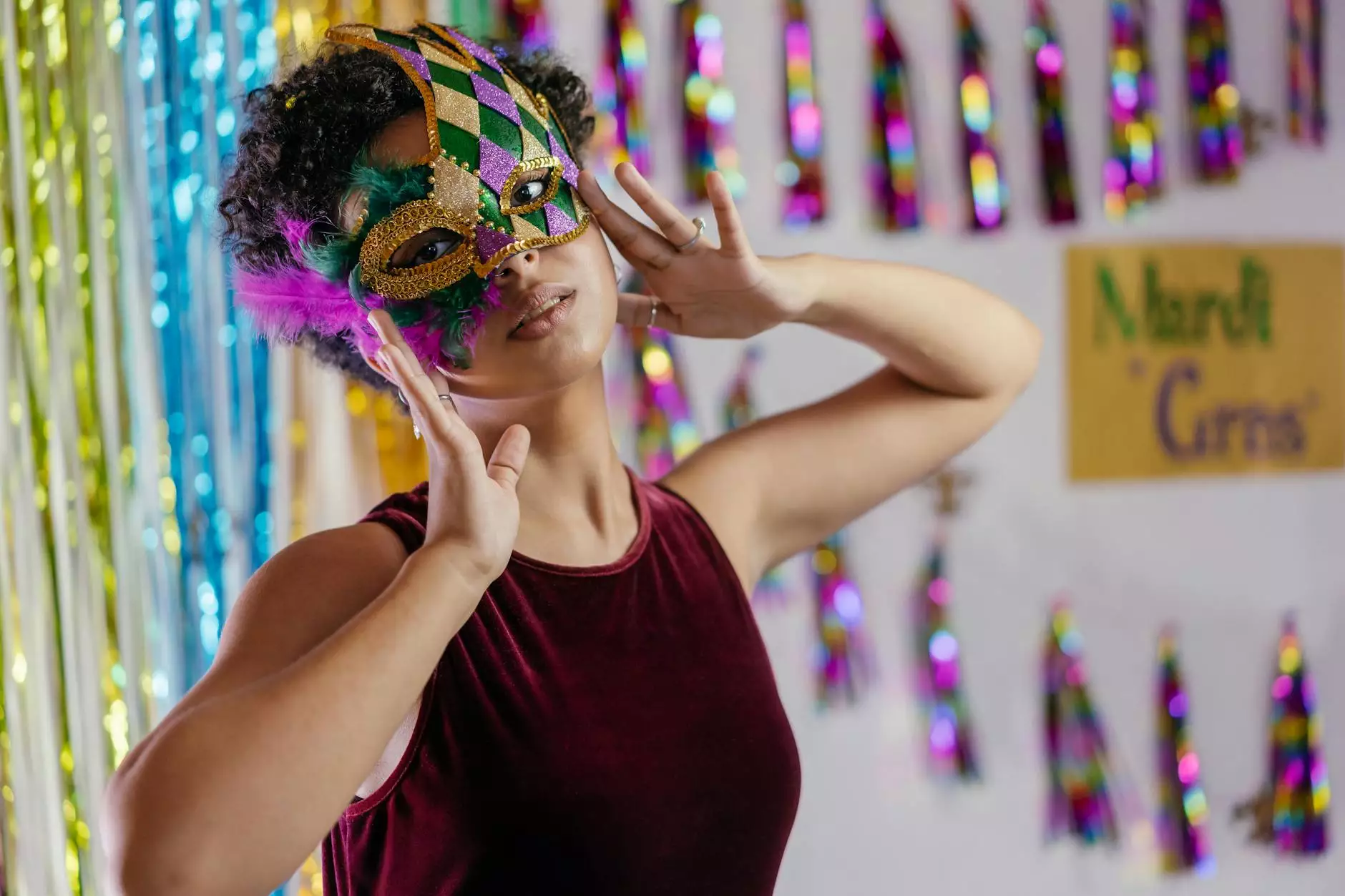 Join Us at St Mark's United Methodist Church
Experience the thrill and excitement of Mardi Gras Night at the Races, hosted by St Mark's United Methodist Church in Akron. This highly anticipated event brings together our community and society to celebrate, support, and enjoy a memorable evening filled with entertainment, horse racing, delicious food, and refreshing drinks.
Embrace the Spirit of Mardi Gras
Get ready to immerse yourself in the vibrant spirit of Mardi Gras as St Mark's United Methodist Church brings the festive atmosphere to Akron. This event is a unique opportunity to celebrate and embrace the traditions and joy of Mardi Gras right here in our own community.
Thrilling Horse Racing Action
At Mardi Gras Night at the Races, you'll have the chance to witness thrilling horse racing firsthand. The exhilarating races will keep you on the edge of your seat as you cheer for your favorite horses and jockeys. Experience the adrenaline rush as the horses thunder down the track, competing for victory.
Delicious Food and Drinks
No event is complete without indulging in mouthwatering food and refreshing drinks. During Mardi Gras Night at the Races, we'll be serving an array of delectable food options packed with flavors that celebrate the spirit of New Orleans. From Cajun cuisine to classic Mardi Gras treats, our menu will satisfy your taste buds. Quench your thirst with our wide selection of cocktails, mocktails, and traditional Mardi Gras beverages.
Supporting the Community and Society
By attending Mardi Gras Night at the Races, you are not only treating yourself to a remarkable evening but also supporting our community and society. The proceeds from this event will benefit local charities and initiatives, allowing us to make a positive impact on the lives of those in need. Your participation helps us continue our mission of spreading love, hope, and kindness throughout our community.
Experience Faith, Fun, and Friendship
Mardi Gras Night at the Races at St Mark's United Methodist Church is a perfect blend of faith, fun, and friendship. This event provides a wonderful opportunity to connect with members of our community, strengthen bonds, and create lasting memories. As we all come together to celebrate, we invite you to experience the warmth and love that our church family offers.
Don't Miss Out!
Mark your calendars and save the date for Mardi Gras Night at the Races - Akron. This event promises an unforgettable evening of thrilling entertainment and genuine community connection. Join us as we celebrate the spirit of Mardi Gras, support our community, and create lifelong memories. Purchase your tickets today and secure your spot at this must-attend event!
Conclusion
Come join St Mark's United Methodist Church for an incredible night of fun, horse racing, delicious food, and community support. Mardi Gras Night at the Races in Akron is the perfect opportunity to experience the joy of Mardi Gras while making a difference in our community and society. Don't miss out on this amazing event that combines faith, friendship, and excitement. Purchase your tickets now and get ready to celebrate Mardi Gras in the heart of Akron!