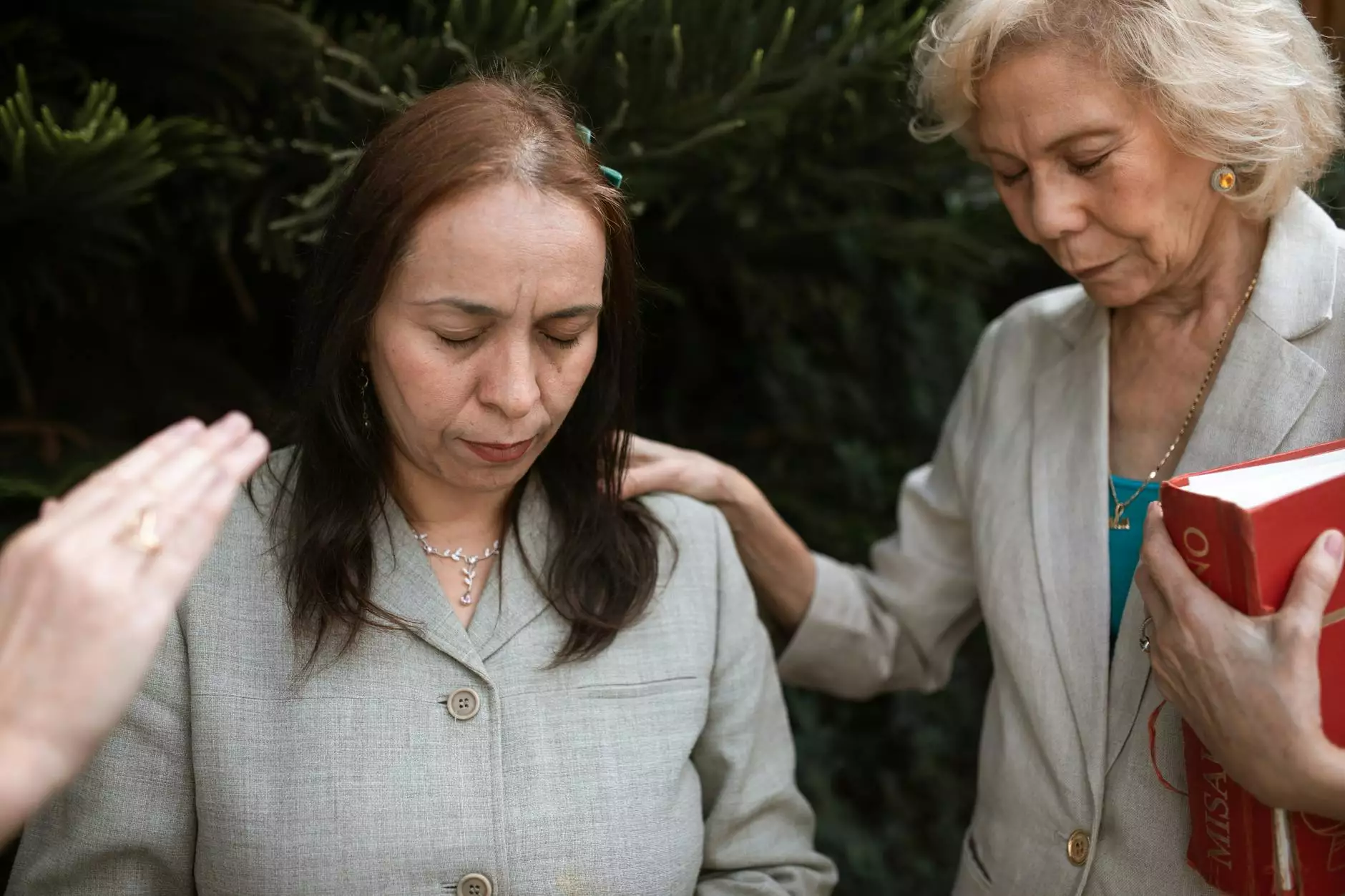 Welcome to St Mark's United Methodist Church, a place where we come together in our shared faith and beliefs. In this sermon, we will explore the beautiful and transformative verses of Ephesians 1:3-10 and the profound messages they hold for us. Join us on this spiritual journey as we dive deep into the meaning and significance of these powerful words.
Discovering the Divine Blessings
Within Ephesians 1:3-10, we find a treasure trove of divine blessings bestowed upon us by God. These verses remind us of the abundance of grace and mercy we receive. Let us delve into each blessing mentioned and uncover their deeper significance:
The Blessing of Redemption
God, in His infinite love, has blessed us with redemption through the sacrifice of Jesus Christ. Through His blood, we are cleansed of our sins and granted eternal salvation. This blessing offers us a chance at hope and renewal, reminding us of God's unwavering love for humanity.
The Blessing of Forgiveness
In Ephesians, we are reminded that in Christ, we have been forgiven. We find solace and peace knowing that our past transgressions have been washed away. This blessing invites us to let go of guilt and shame, embracing the freedom that comes from God's forgiveness.
The Blessing of Wisdom and Understanding
God, in His wisdom and grace, has revealed to us the mysteries of His will. Through the Holy Spirit, we gain insight and understanding of God's plans for us. This blessing empowers us to make wise decisions and align our lives with God's purpose.
The Blessing of Inheritance
We are not only blessed with the promise of eternal life but also with an inheritance as children of God. This inheritance grants us access to the riches of God's kingdom and the privilege of being co-heirs with Christ. It is a blessing that reminds us of our divine identity and the immeasurable love God has for us.
Applying the Verses to Our Lives
Ephesians 1:3-10 is not just a collection of words; it holds immense power and meaning that can transform our lives. Let us explore how we can apply these verses to our daily lives:
Seeking Redemption
Understanding the blessing of redemption encourages us to seek Christ in our lives. Through repentance and faith, we can experience the transformative power of God's forgiveness, enabling us to heal and grow spiritually. Let us embrace this blessing and be agents of reconciliation and forgiveness in our community.
Growing in Wisdom
God's gift of wisdom and understanding helps guide our decisions and actions. By studying the Scriptures and seeking His guidance through prayer, we can grow in wisdom and discern God's will for our lives. Let us commit ourselves to a lifelong journey of learning, allowing God's wisdom to shape our choices.
Living as Heirs of God
Understanding our identity as children of God and co-heirs with Christ transforms our perspective on life. It compels us to live in alignment with God's values and purposes, showing love, compassion, and grace to others. Let us be stewards of the blessings we receive, using them to serve and impact our community positively.
All Are Welcome at St Mark's United Methodist Church
At St Mark's United Methodist Church, we celebrate the rich and profound teachings of the Scriptures. Through sermons like Ephesians 1:3-10, we deepen our understanding of God's love and our role in His plan. We invite you to join our vibrant community as we explore and live out our faith together.
Embrace the Power of Ephesians 1:3-10
The verses of Ephesians 1:3-10 carry a timeless message of hope, redemption, and divine blessings. We encourage you to reflect on these powerful words and allow them to shape your life. Together, let us embrace the transformative power of God's love and live as true disciples of Christ.
Journey with Us
Join us at St Mark's United Methodist Church as we embark on a spiritual journey deep into the heart of Scripture. Whether you are seeking answers, desiring fellowship, or longing for spiritual growth, our community is here for you. Together, let us discover the incredible depth and richness of God's Word.
Service Times and Contact Information
For more information about our services or to get in touch with us, please visit our contact page. We look forward to walking this faith journey alongside you.