2017 Christmas Schedule - St Mark's United Methodist Church
May 31, 2023
Christmas Schedule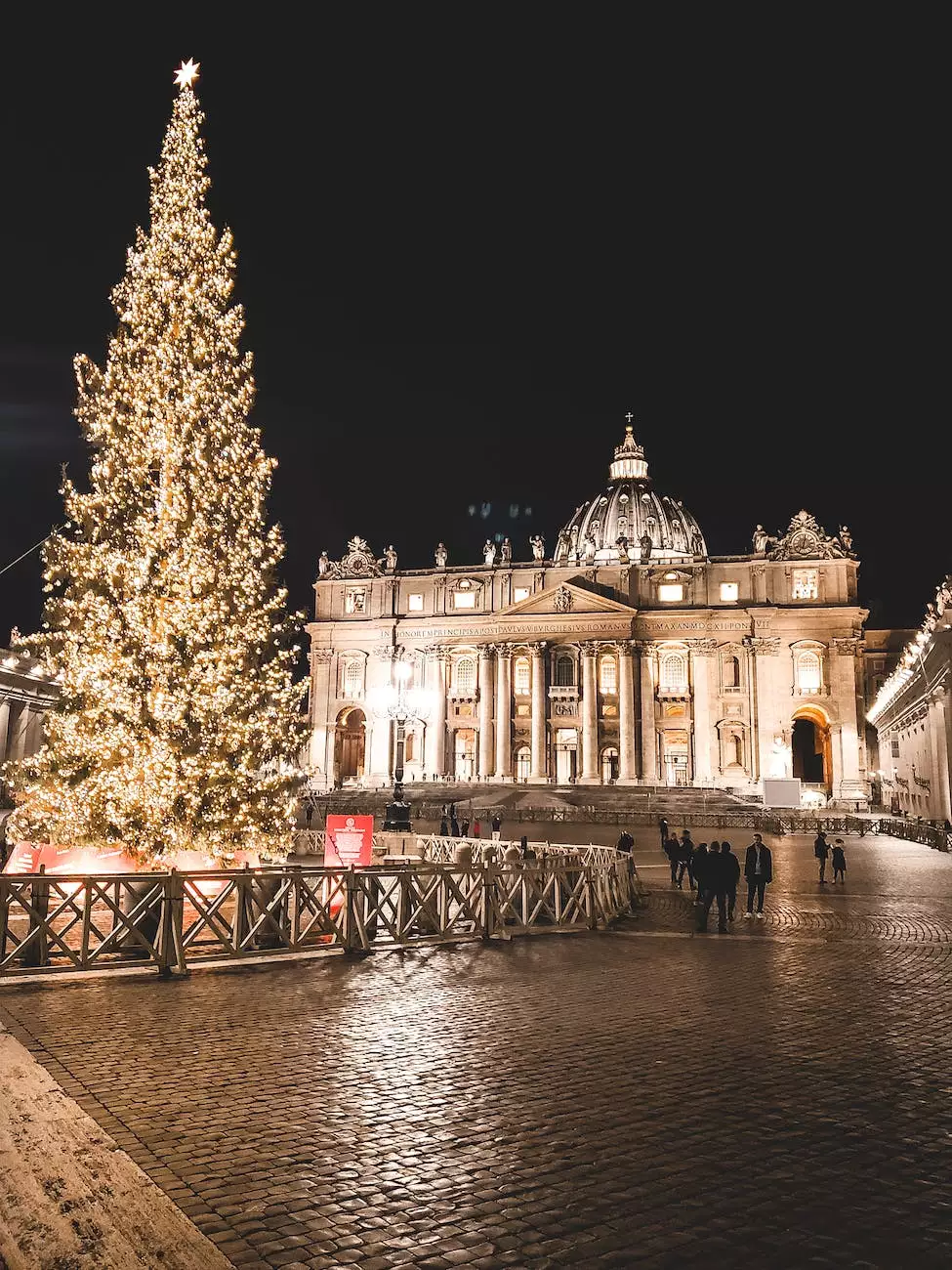 About St Mark's United Methodist Church
Welcome to St Mark's United Methodist Church, a vibrant community of faith nestled in the heart of the city. As a welcoming and inclusive church, we embrace people from all walks of life, celebrating the love and teachings of Jesus Christ. Our strong sense of community and commitment to spiritual growth allow us to offer enriching experiences for individuals and families alike.
Join Us for the 2017 Christmas Season
Christmas is the most magical time of the year, and at St Mark's United Methodist Church, we invite you to join us in celebrating the true spirit of Christmas. Our gracious community comes together to create a joyful and meaningful experience for everyone.
Christmas Services
Immerse yourself in the beauty of our Christmas services, where we gather in worship and praise, sharing the message of hope and love. Our dedicated pastoral team and talented musicians create an awe-inspiring atmosphere, guiding us in a spiritual journey that touches the heart.
Christmas Eve
On Christmas Eve, we have two special services to mark the birth of Christ:
Traditional Candlelight Service: Join us at 8:00 PM in our beautifully adorned sanctuary, filled with the warmth of candlelight and the angelic voices of our choir as we sing hymns of joy and gratitude.
Family Service: Bring your loved ones for a heartwarming celebration at 5:00 PM, specially designed to engage children and families. Experience the wonder and excitement of the birth of Jesus through interactive storytelling, carols, and sharing of blessings.
Christmas Day
On Christmas Day, join us for a special service at 10:00 AM as we give thanks for the gift of Christ's love and reflect on the true meaning of Christmas.
Christmas Events and Gatherings
In addition to our worship services, we have several events and gatherings throughout the Christmas season, aimed at fostering community spirit and sharing the joy of this festive time.
Christmas Carol Sing-Along
On December 22nd, come and celebrate the season with a delightful Christmas Carol Sing-Along in our fellowship hall. Raise your voice in song as we belt out beloved carols and spread the joy of Christmas. Light refreshments will be served.
Christmas Outreach Program
As part of our commitment to serving our community, we organize a Christmas outreach program to share love and care with those in need. Join us in our efforts to bring hope and warmth to families during this special time of the year.
Children's Christmas Pageant
Witness the incredible talents of our children as they retell the story of Jesus' birth through a delightful Christmas pageant on December 17th. Experience the joy and wonderment in the eyes of our little ones as they bring the story to life.
Special Holiday Concert
Mark your calendar for December 20th as we present a special holiday concert featuring the St Mark's United Methodist Church choir and guest musicians. Be captivated by the enchanting melodies and harmonies that will transport you into the Christmas spirit.
Join Our Community
At St Mark's United Methodist Church, we believe in the power of togetherness, the magic of community, and the strength of faith. Join us this Christmas season as we celebrate the birth of Jesus Christ and embody the true spirit of love, hope, and joy. Our doors are open, and we welcome you with open arms.
Contact Us
If you have any questions or would like more information about our Christmas schedule, please don't hesitate to contact us. Our friendly and knowledgeable staff are here to assist you.
St Mark's United Methodist Church Address: 123 Main Street, City, State, ZIP Phone: (123) 456-7890 Email: [email protected]