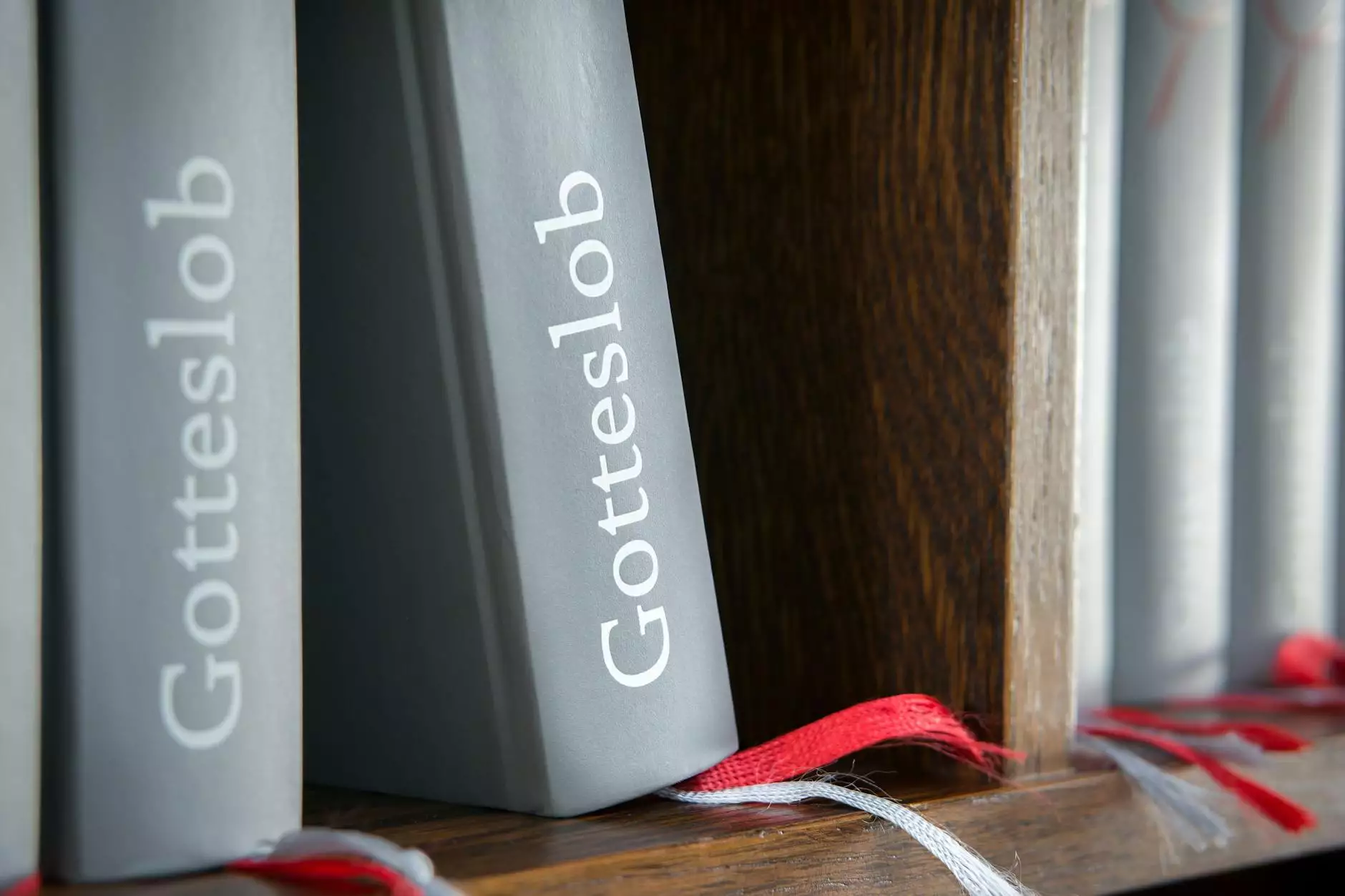 Welcome to St Mark's United Methodist Church, where we bring you a comprehensive collection of books that explore various aspects of Faith and Beliefs. Whether you are seeking spiritual guidance or a deeper understanding of the Christian faith, our curated book list offers a plethora of titles to quench your thirst for knowledge and enlightenment. Prepare to embark on a remarkable reading journey with Fr. E's Book List Recommendations!
Expanding Your Spiritual Horizons
At St Mark's United Methodist Church, we understand the importance of nourishing our souls and minds. That is why our Fr. E's Book List Recommendations encompasses a diverse selection of books that cover a wide range of topics within the spectrum of Faith and Beliefs. Whether you are a seasoned theologian or exploring spirituality for the first time, you will find valuable resources to deepen your understanding and ignite your curiosity.
Unveiling the Treasures
The Power of Prayer
Prayer has the remarkable ability to connect us with the divine, offering solace and strength in times of need. Dive into our collection of books that explore the power of prayer, from ancient spiritual practices to contemporary insights. Discover how prayer can be a transformative force in your life, reshaping your perspectives and fostering a closer relationship with God.
Inspiration from Scripture
Explore the wonders of Scripture through our selection of books that provide profound interpretations, thought-provoking analysis, and meaningful reflections. Delve into the timeless wisdom of the Bible and uncover hidden gems that resonate with your personal spiritual journey. From Old Testament stories to New Testament teachings, our book list offers engaging resources for biblical exploration.
Exploring Christian Theology
For those seeking a deeper understanding of Christian theology, our collection of theological masterpieces and modern interpretations will captivate your intellect and inspire your faith. Engage with renowned theologians and philosophers as they navigate complex questions of faith, morality, and the nature of God. Challenge your perspectives and broaden your theological horizons with our meticulously curated recommendations.
Finding Inner Peace
In today's fast-paced world, finding inner peace can be a transformative experience. Browse through our collection of books that offer guidance on meditation, mindfulness, and spiritual practices to help you cultivate serenity, balance, and joy. Embark on a soulful journey toward self-discovery and tranquility, embracing the transformative power of spirituality in your everyday life.
Join Our Community
St Mark's United Methodist Church is not just a physical place of worship; it is also a vibrant community of individuals who share a common vision of faith and goodwill. Our book list recommendations go beyond providing insightful reading recommendations – they invite you to be part of our journey, to engage in discussions, and to share your own book recommendations with others.
Connect with fellow seekers through our exclusive online forums, where you can delve deeper into the books you have read, exchange thoughts, and form meaningful connections. Our belief in the power of shared knowledge and collective wisdom fuels our commitment to building a community that fosters growth, understanding, and compassion.
Create Your Reading List Today
Start your spiritual exploration today by delving into Fr. E's Book List Recommendations. Whether you are looking for guidance, inspiration, or a deeper connection to your faith, our meticulously curated collection has something for everyone. Choose from a broad array of genres and authors, and embark on a transformative journey that will enrich your spiritual life.
Visit us at http://stmarksumcoh.org/fr-es-book-list-recommendations and take the first step towards a fulfilling spiritual adventure with St Mark's United Methodist Church!