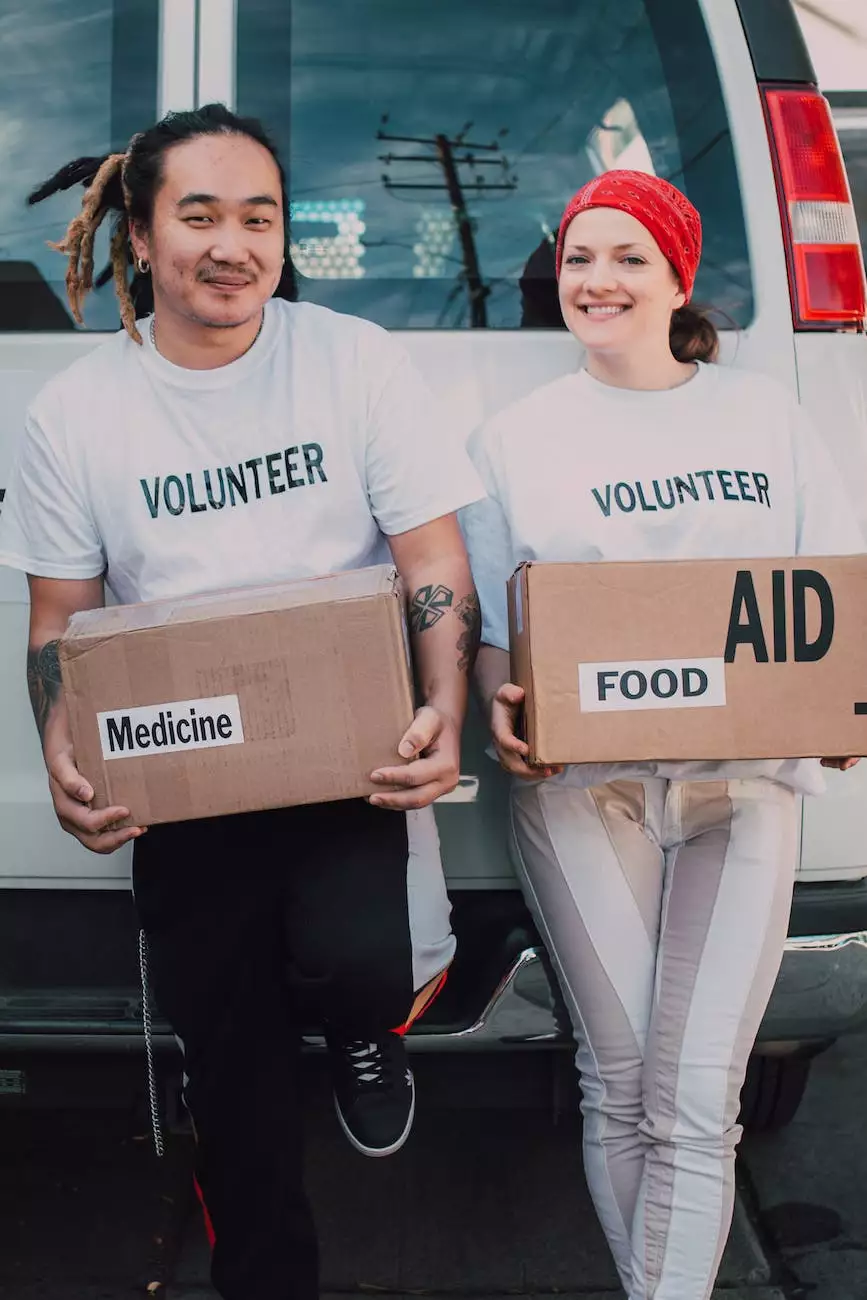 Supporting the Community through NNEMAP Fundraiser
Welcome to St Mark's United Methodist Church, a prominent and compassionate organization dedicated to serving and improving our local community. As part of our ongoing commitment to making a positive impact, we are thrilled to announce the upcoming NNEMAP Fundraiser. This event aims to raise funds for the NNEMAP (Near Northside Emergency Material Assistance Program) and help our neighbors in need.
About NNEMAP
NNEMAP is a vital resource for low-income individuals and families in our community who struggle with food insecurity and financial hardships. This organization provides emergency food, personal care items, household essentials, and utility assistance to those facing difficult circumstances. With their dedicated team of volunteers, NNEMAP continues to make a difference in countless lives by offering a helping hand when it's needed most.
Event Details
The NNEMAP Fundraiser will be held on [Date] at [Location]. We invite everyone to join us for an unforgettable evening filled with community, compassion, and charitable giving. This event serves as an excellent opportunity for like-minded individuals to come together, demonstrate solidarity, and show support for our fellow community members in need.
How You Can Contribute
We encourage you to join us in making a difference by actively participating in the NNEMAP Fundraiser. There are several ways you can contribute:
1. Attend the Event
By attending the NNEMAP Fundraiser, you not only show your support but also enrich the event with your presence. Enjoy an evening of entertainment, guest speakers, and community engagement. Together, we can make a real and tangible impact on the lives of those who rely on NNEMAP's services.
2. Make a Donation
If you are unable to attend the event, you can still make a significant difference by making a financial contribution. Your generous donations will directly aid NNEMAP in their efforts to provide emergency assistance and improve the lives of our neighbors in need. Every dollar counts and brings us closer to building a stronger, more resilient community.
3. Volunteer
Become an active participant by volunteering your time and skills to support NNEMAP's ongoing operations. There are numerous opportunities to get involved, from organizing food drives and distribution events to providing mentorship and support to individuals facing difficult circumstances. Your dedication as a volunteer makes a profound impact on the lives of those in our community.
Why Your Support Matters
By supporting the NNEMAP Fundraiser, you become an essential catalyst for change within our community. Your contributions directly address pressing issues related to poverty and aid in eradicating hunger. Through the combined efforts of St Mark's United Methodist Church, NNEMAP, and compassionate individuals like yourself, we can create a more equitable and inclusive society for all.
Join Us and Make a Difference
Don't miss this incredible opportunity to uplift our community, spread hope, and contribute to lasting change. Mark your calendar, share this event with your friends and family, and prepare to be part of something truly meaningful. Together, we can build a brighter future for all.