Centennial Contemplations
Jan 23, 2022
About Us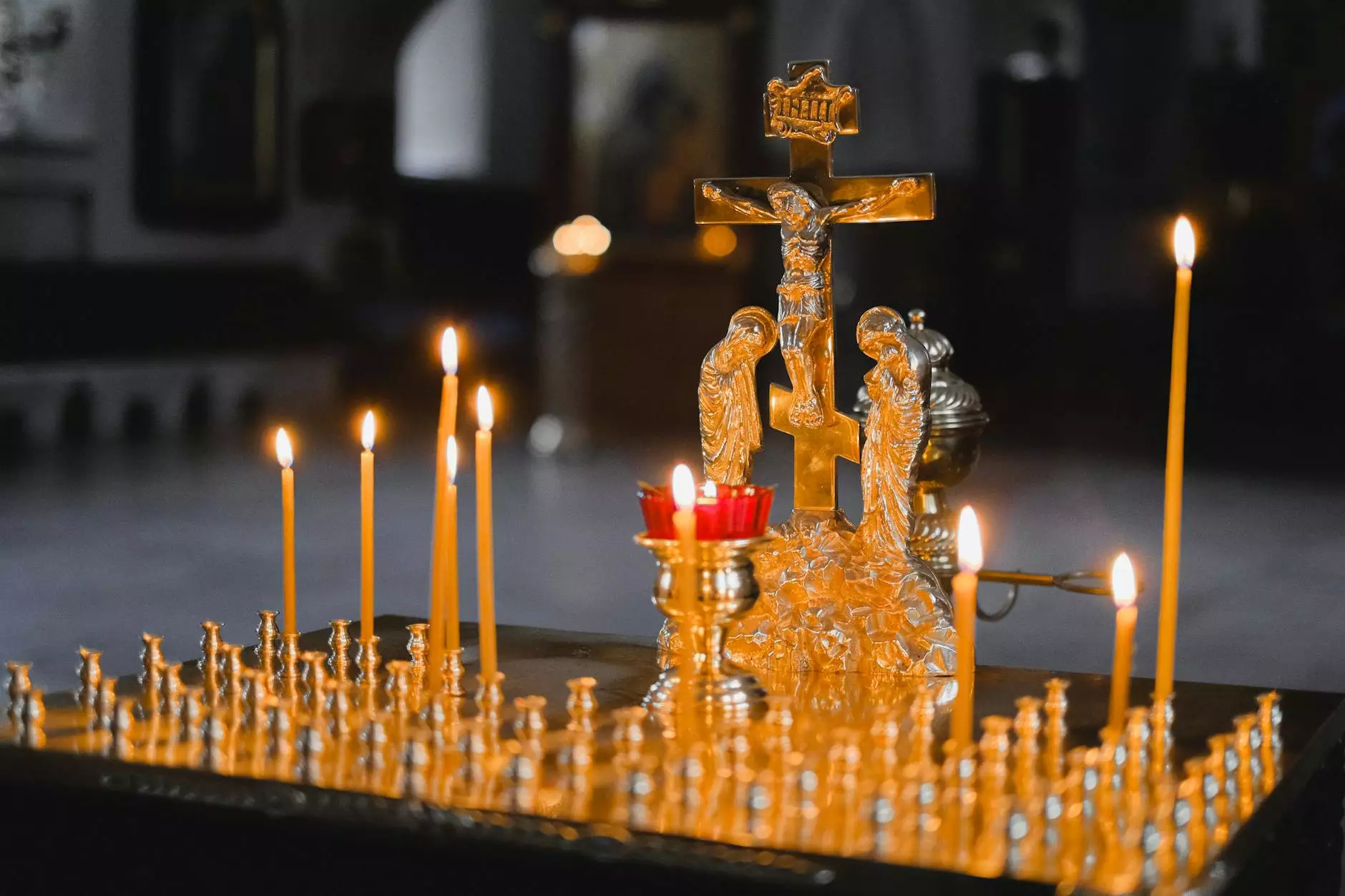 Embracing a Legacy of Faith and Service
Welcome to St Mark's United Methodist Church, where we proudly celebrate our centennial anniversary with a deep sense of gratitude and reverence. Our Centennial Contemplations provide a platform to reflect upon the remarkable journey that has brought us to this momentous occasion. Join us as we discover the rich tapestry of our faith, community, and society, woven together by the unwavering commitment to love and serve one another.
A Pilgrimage Through Time
As we embark on this historic journey, we invite you to delve into the captivating chapters of St Mark's United Methodist Church's history. Our story begins a century ago, with a small group of dedicated individuals who had a vision to create a spiritual sanctuary that would uplift and inspire generations to come.
Through the decades, our church has witnessed numerous triumphs, challenges, and moments of profound transformation. We have grown alongside our community, leaving an indelible imprint on the lives of countless individuals. From hosting impactful community outreach programs to nurturing the spiritual growth of our congregation, we have continuously strived to be a beacon of hope, compassion, and inclusivity.
Roots of Faith
At the heart of our journey lies an unyielding devotion to our faith. St Mark's United Methodist Church has been a sanctuary for those seeking solace, guidance, and connection with a higher power. Through worship services, prayer gatherings, and spiritual retreats, we have fostered an environment where individuals can strengthen their relationship with God, finding inner peace and renewed purpose.
Building a Community
We believe that faith should extend beyond the walls of our church. St Mark's United Methodist Church has been instrumental in bringing people together, creating a close-knit community rooted in love, acceptance, and understanding. Our fellowship events, volunteer initiatives, and support groups have allowed individuals of all backgrounds to find a sense of belonging and camaraderie.
Through our commitment to community engagement, we have fostered partnerships with local organizations and actively participated in addressing societal issues, serving as a catalyst for positive change. From organizing food drives to advocating for social justice, we have demonstrated our unwavering dedication to making a difference in the lives of those around us.
Spiritual Growth and Empowerment
At St Mark's United Methodist Church, we believe in the power of knowledge and personal growth. Our church has served as a nurturing environment for individuals to explore their faith, expand their understanding, and embrace their calling. Through a plethora of educational programs, Bible studies, and specialized workshops, we have empowered our congregation to cultivate a deeper relationship with God and apply spiritual principles to their daily lives.
Reflecting on Our Journey
As we commemorate a century of faith and service, it is essential to reflect on the defining moments and milestones that have shaped St Mark's United Methodist Church. Our Centennial Contemplations offer a unique opportunity to revisit the past, celebrating the legacies of those who came before us while laying a foundation for generations yet to come.
Notable Milestones
The construction of our iconic church building in 1930, which has stood as a symbol of hope and reverence throughout the years.
The establishment of our youth ministry in the 1950s, nurturing the next generation of leaders and providing a platform for spiritual growth among young individuals.
The expansion of our community outreach programs in the 1970s, enabling us to address pressing societal issues and uplift those in need.
The celebration of our 75th and 100th anniversaries, marking significant milestones in our journey and reinforcing our commitment to faith, community, and society.
Looking Towards the Future
As we contemplate our past, we eagerly anticipate the future that lies ahead. St Mark's United Methodist Church remains dedicated to fostering an environment of love, acceptance, and spiritual growth. We strive to expand our outreach, embracing new technologies and innovative approaches to engage a wider audience while staying true to our core values.
Join us as we embark on the next chapter of our journey, united by a shared vision to make a lasting impact on the lives of individuals, families, and our community at large. Together, we will continue to serve as a sanctuary of faith, a harbor of hope, and a catalyst for positive change, guided by the unwavering spirit of love and service.