Confirmation - Church of The Transfiguration Catholic Church
Oct 5, 2017
Announcements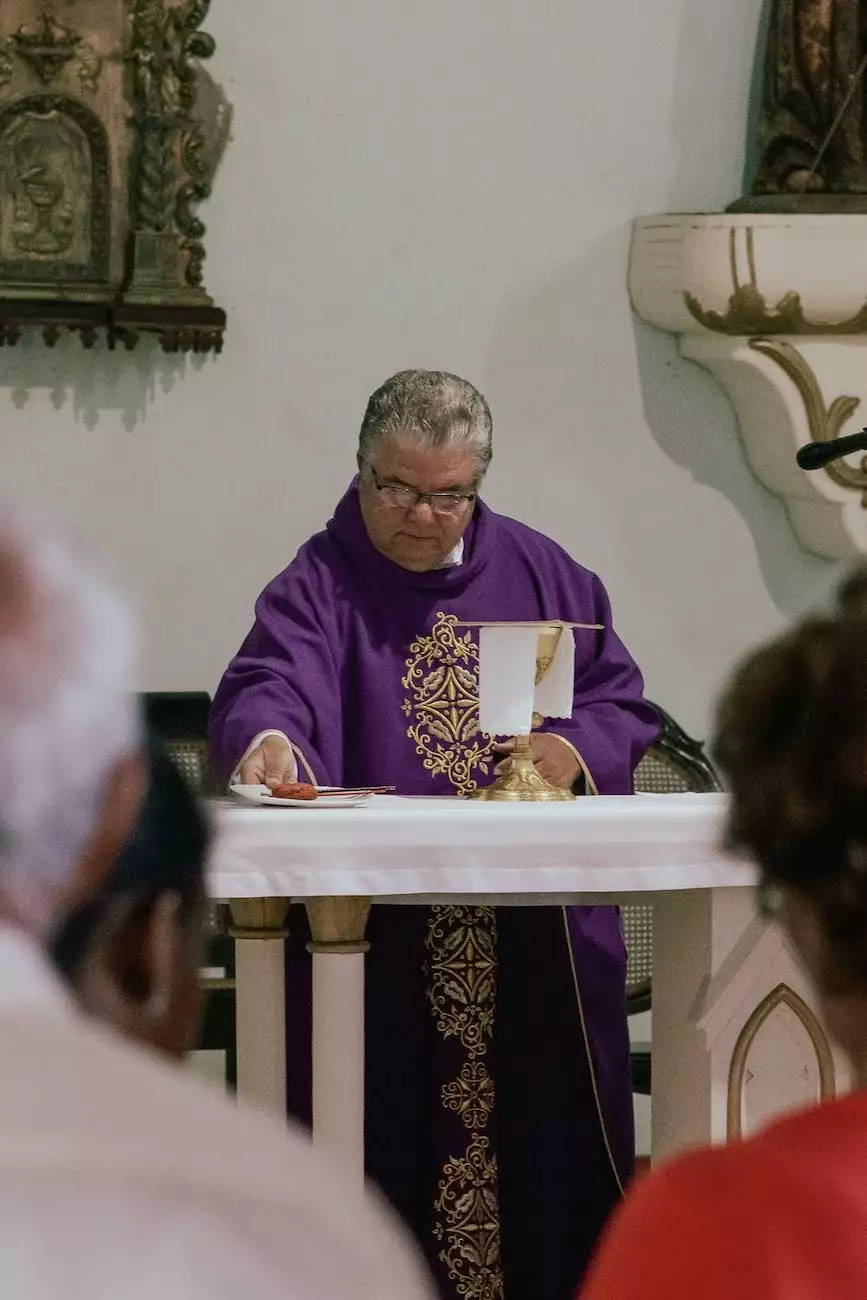 About Confirmation
Confirmation is an important sacrament celebrated at St Mark's United Methodist Church, part of the thriving faith and beliefs community of The Transfiguration Catholic Church. It is a significant milestone in a young person's journey of faith, further solidifying their commitment to Christianity and their relationship with God.
What is Confirmation?
Confirmation is a sacred ceremony in which individuals affirm their dedication to the Christian faith and publicly declare their commitment to follow Jesus Christ. It is a powerful and transformative experience, where young members of St Mark's United Methodist Churchcan deepen their understanding of their faith and take on greater responsibilities within the church community.
The Importance of Confirmation
Confirmation serves as a rite of passage for young Christians, marking their transition from childhood to adulthood in their faith journey. Through the sacrament, individuals become full members of the church and are empowered to live out their beliefs in their daily lives. Confirmation strengthens their connection with God and encourages them to actively participate in the life of the church.
Confirmation at St Mark's
At St Mark's United Methodist Church, we offer a comprehensive and enriching Confirmation program tailored to meet the spiritual needs of our young members. Our program combines biblical teachings, theological discussions, and practical application, ensuring a holistic learning experience.
Curriculum and Learning
Our Confirmation program covers a wide range of topics, including the foundations of Christian belief, the significance of the sacraments, understanding the Bible, and living out Christian values in today's world. Through engaging lessons, group discussions, and thought-provoking activities, our program aims to equip our young members with the knowledge and tools to navigate their faith journey with confidence.
Mentorship and Guidance
Throughout the Confirmation process, our dedicated team of mentors and church leaders walk alongside our young members, providing guidance, support, and a safe space for exploration. These mentors, who are committed members of St Mark's United Methodist Church, draw from their own experiences and faith to inspire and encourage the next generation of believers.
Service and Community Involvement
At St Mark's, we believe that faith without action is incomplete. Our Confirmation program places great emphasis on service and community involvement. We encourage our young members to actively participate in various outreach projects, volunteering opportunities, and mission trips to experience the transformative power of serving others and living out the teachings of Jesus Christ.
Celebration of Confirmation
Upon completion of the program, our Confirmands participate in a meaningful Confirmation ceremony, officiated by our clergy and witnessed by the church congregation. It is a joyous occasion where families, friends, and the larger church community gather to celebrate the faith and commitment of our young members.
Join Us for Confirmation
If you or your child is interested in participating in the Confirmation program at St Mark's United Methodist Church, we welcome you with open arms. Together, let's embark on a transformative journey that deepens our understanding of God's love and strengthens our bond with the Christian community.
Contact Us
For more information about Confirmation at St Mark's United Methodist Church or any other inquiries, please don't hesitate to reach out to our friendly staff. We are here to support and guide you on your faith journey.