Parish Office Staff
Sep 13, 2022
About Us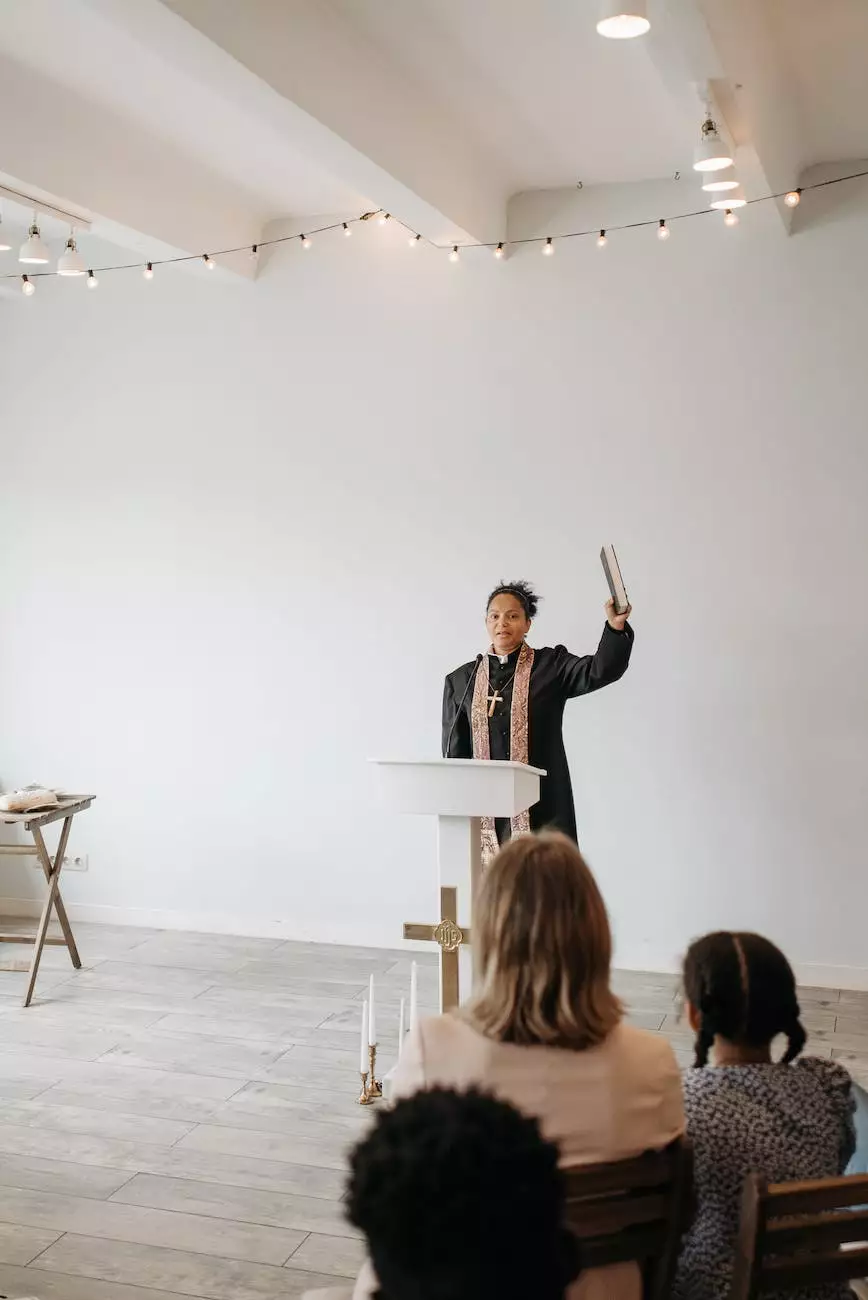 Meet the Dedicated Team at St Mark's United Methodist Church
Welcome to the Parish Office Staff page of St Mark's United Methodist Church! Our dedicated team plays an integral role in serving the community and supporting the faith-based activities of our church.
Office Administrator
Our Office Administrator, John Smith, brings years of experience and a deep passion for serving our congregation. He oversees the day-to-day operations of the church office, ensuring smooth communication and logistical support for various church programs and events.
Administrative Assistant
Jane Doe, our knowledgeable Administrative Assistant, is always ready to assist members of our church community. She handles administrative tasks efficiently, such as managing schedules, handling correspondence, and maintaining important records. Jane's warm and friendly demeanor makes her a valuable asset in providing support and guidance to those in need.
Communications Coordinator
Our Communications Coordinator, Sarah Johnson, excels in maintaining effective communication channels between the church and its various stakeholders. She manages our website, social media platforms, and newsletter to keep everyone informed about upcoming events, missions, and initiatives. Sarah's creativity and attention to detail ensure that our church's messages reach the widest possible audience.
Event Coordinator
For all events hosted by St Mark's United Methodist Church, we have the talented and dedicated Event Coordinator, Michael Brown. Michael is responsible for planning, organizing, and executing successful events that bring our congregation closer together. From fundraisers to spiritual retreats, Michael ensures that every event is well-coordinated and leaves a lasting impact on our community.
Volunteer Relations Manager
Leading our volunteer engagement efforts is Emily Wilson, our exceptional Volunteer Relations Manager. Emily works closely with our church members, helping them find purposeful ways to contribute their time and skills. She establishes connections with local community organizations, strengthening our commitment to service and philanthropy. Emily's passion for empowering volunteers ensures our church remains actively engaged in making a positive difference.
Ministry Support Specialist
The Ministry Support Specialist, David Thompson, provides critical support to our various ministries. David assists in coordinating outreach programs, organizing faith-based workshops, and aiding in pastoral care services. With his deep-rooted compassion and vast knowledge, David helps our ministries thrive and meet the ever-evolving needs of our congregation.
A Commitment to Community and Service
At St Mark's United Methodist Church, we believe in the power of community and are committed to helping those in need. Our Parish Office Staff works tirelessly to ensure that all administrative aspects are handled efficiently, allowing our clergy and congregation to focus on worship, spiritual growth, and carrying out our mission to serve God and spread His message of love and compassion.
If you have any questions or need assistance, please don't hesitate to contact our dedicated Parish Office Staff. They are here to serve you and provide the support you need as part of the St Mark's United Methodist Church community.
Thank you for visiting our Parish Office Staff page. We look forward to welcoming you to our church and working together to make a positive impact in our community.