Student Ministry at Anderson Hills Church
Jul 21, 2022
About Us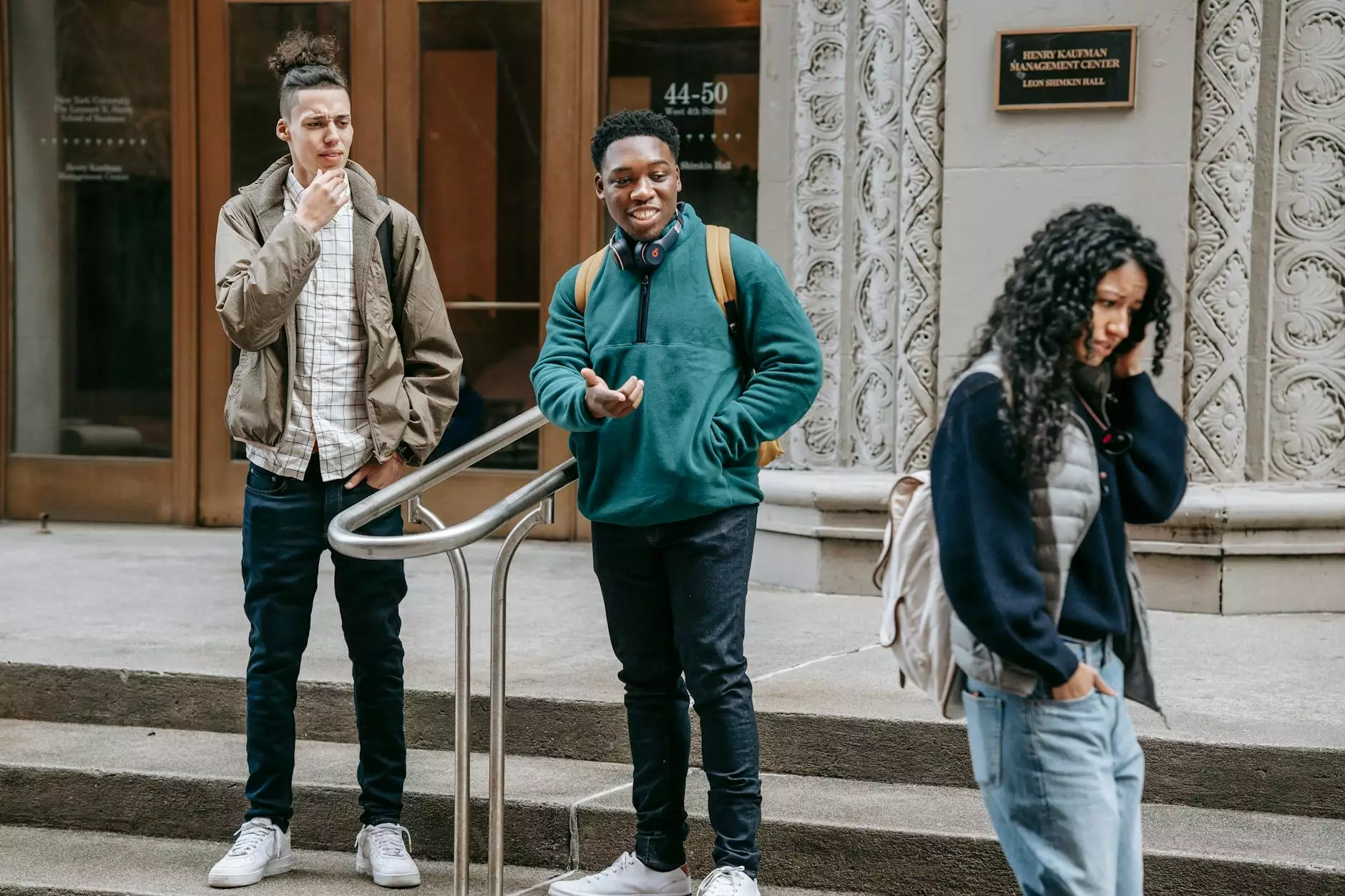 Welcome to the Student Ministry at Anderson Hills Church
At St Mark's United Methodist Church, we are thrilled to introduce you to our vibrant and dynamic Student Ministry at Anderson Hills Church. As a faith-based organization, our mission is to provide a welcoming, inclusive, and nurturing environment where students can grow in their faith, develop meaningful relationships, and make a positive impact in the world around them.
Our Commitment to Students
In the Student Ministry at Anderson Hills Church, we believe in the transformative power of faith and community. Our dedicated team of leaders is committed to guiding and supporting students on their journey to discover God's purpose for their lives. We provide a wide range of opportunities for spiritual growth, personal development, and service to others.
Spiritual Growth
We understand that spiritual growth is a lifelong journey. Through engaging Bible studies, thought-provoking discussions, and inspiring worship experiences, we encourage students to deepen their understanding of the teachings of Jesus Christ and apply them to their daily lives. Our goal is to equip students with a solid foundation of faith that will sustain them throughout their lives.
Personal Development
Our Student Ministry also invests in the personal development of each student. We provide mentorship, leadership training, and opportunities for personal reflection and growth. We believe that every student has unique talents and gifts, and we strive to empower them to use those gifts to make a positive impact in their families, schools, and communities.
Service to Others
One of the core values of our Student Ministry is service to others. We believe that faith without action is incomplete, and we encourage students to actively participate in service projects and outreach initiatives. By serving others, students learn the value of compassion, empathy, and the importance of making a difference in the lives of those less fortunate.
Engaging Programs and Events
To foster a sense of community and provide opportunities for students to connect with one another, we organize a variety of engaging programs and events throughout the year. These include:
Weekly Student Gatherings
Every week, we gather together for a time of worship, fellowship, and learning. Our Student Gatherings feature relevant and inspiring messages, interactive discussions, and engaging activities that cater to the unique needs and interests of students.
Small Group Bible Studies
In addition to our weekly gatherings, we encourage students to join small group Bible studies. These intimate settings provide a safe space for in-depth exploration of scripture, sharing personal experiences, and building lasting friendships.
Retreats and Mission Trips
We believe in providing students with transformative experiences that broaden their horizons and deepen their faith. We organize retreats and mission trips that allow students to step outside of their comfort zones, engage with diverse communities, and put their faith into action through meaningful service opportunities.
Social Events and Outreach Activities
Our Student Ministry understands the importance of building a sense of community and belonging. We regularly host social events, such as game nights, movie outings, and outdoor adventures, where students can relax, have fun, and form lasting friendships. Additionally, we actively participate in community outreach activities to address local needs and make a positive impact in our society.
Get Involved
We welcome students of all backgrounds to join the Student Ministry at Anderson Hills Church. Whether you are seeking spiritual guidance, looking to make new friends, or wanting to make a difference in the world, there is a place for you here. Come and discover the transformative power of faith, community, and service. We can't wait to meet you!