St Mark's United Methodist Church - 24
Aug 17, 2023
Events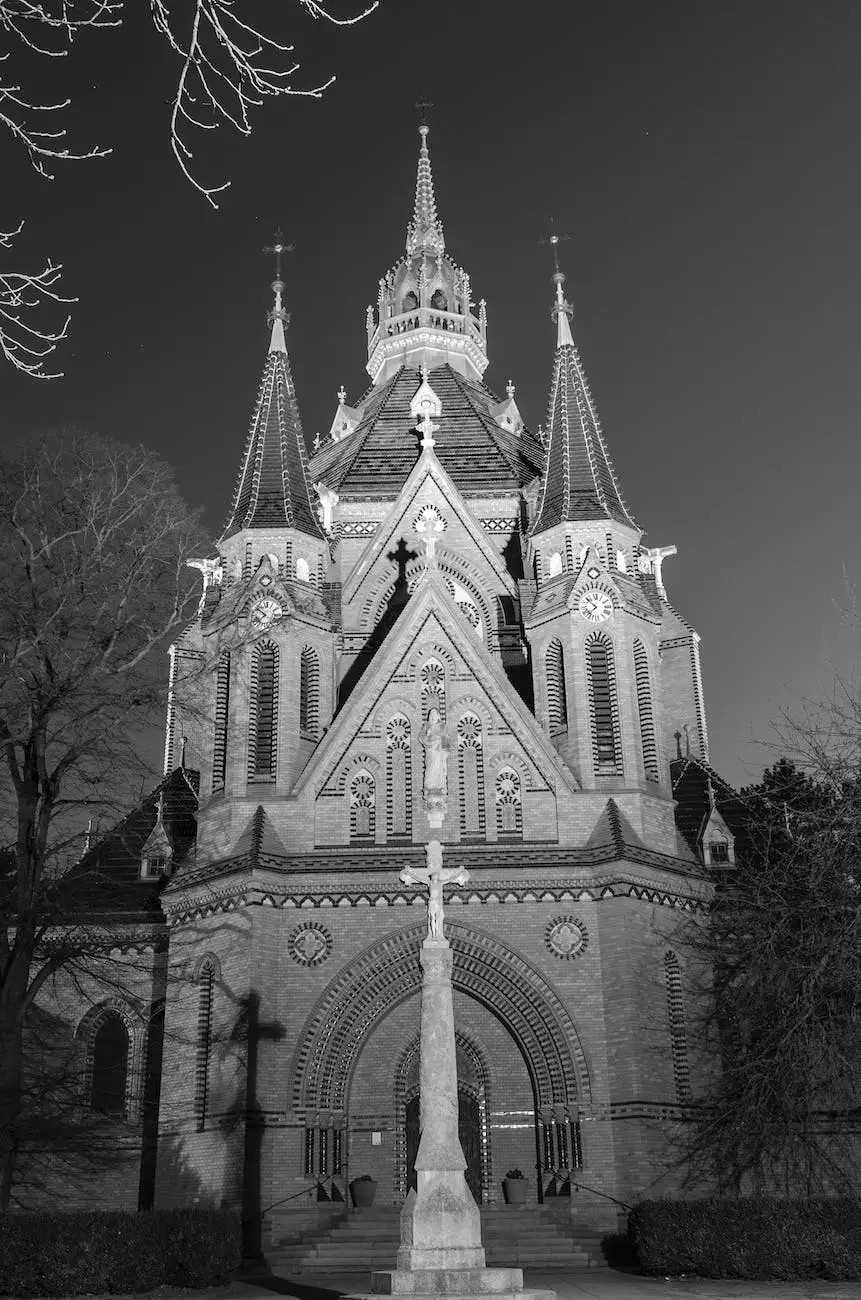 Welcome to St Mark's United Methodist Church - 24, a welcoming and vibrant community that is dedicated to fostering faith and beliefs. Our church is located in a close-knit neighborhood that values compassion and unity. Through our various programs and events, we seek to create an environment where individuals can connect, grow spiritually, and make a positive impact on the world around them.
Discover a Welcoming Community
At St Mark's United Methodist Church - 24, we believe in the power of community. We warmly welcome individuals from all walks of life, regardless of their background or beliefs. Our congregation is made up of diverse individuals who come together to worship, learn, and support one another.
When you step through our doors, you'll find a friendly and inclusive atmosphere. Our church family is passionate about creating a sense of belonging, and we strive to make everyone feel valued and accepted. Whether you've been a lifelong believer or are simply curious about faith, there's a place for you at St Mark's United Methodist Church - 24.
Explore Our Faith-Focused Programs
At St Mark's United Methodist Church - 24, we offer a wide range of programs and activities designed to support your spiritual growth. Our Sunday worship services provide an opportunity for reflection, inspiration, and renewal. We believe that worship should be a transformative experience, and we aim to create meaningful connections with God and one another during our services.
In addition to our worship services, we also offer various Bible study groups, prayer circles, and small group gatherings. These intimate settings allow for deeper discussions and provide opportunities to connect with others on a more personal level. Whether you're seeking to deepen your understanding of Scripture or share your joys and struggles with fellow believers, our programs are designed to nurture and support you.
Engage in Meaningful Outreach
As a church deeply committed to our community, we believe in taking our faith beyond the walls of our sanctuary. Our St Mark's United Methodist Church - 24 members actively engage in outreach programs that aim to address the needs of those less fortunate. We take pride in the impact we make through our initiatives, such as organizing food drives, volunteering at local shelters, and supporting community events.
We believe that faith is about more than just personal salvation; it's about actively serving and caring for others. Through our outreach efforts, we strive to make a positive difference in the lives of those around us. We invite you to join us in our mission to spread love and compassion throughout our community.
Upcoming Events
Stay connected with St Mark's United Methodist Church - 24 by joining us for our upcoming events. From inspiring guest speakers to community-wide celebrations, our events are designed to bring people together and foster a sense of belonging. Check our website regularly to stay updated on our latest activities and join us as we grow in faith and fellowship.
Event 1: March 30 - Community Picnic
Event 2: April 5 - Youth Group Retreat
Event 3: April 12 - Good Friday Service
Event 4: April 21 - Easter Sunday Celebration
Contact Us
If you have any questions or would like to learn more about St Mark's United Methodist Church - 24, we would love to hear from you. Our friendly staff is ready to assist you and provide any information you may need. Feel free to reach out to us via phone, email, or by visiting our church in person. We look forward to connecting with you and welcoming you to our faith community.
Thank you for visiting St Mark's United Methodist Church - 24, where faith and community come together. We invite you to explore our website and discover how you can become part of our loving and supportive church family. We hope to see you soon!