Counseling Services at St. Charles Borromeo Church
Aug 15, 2023
About Us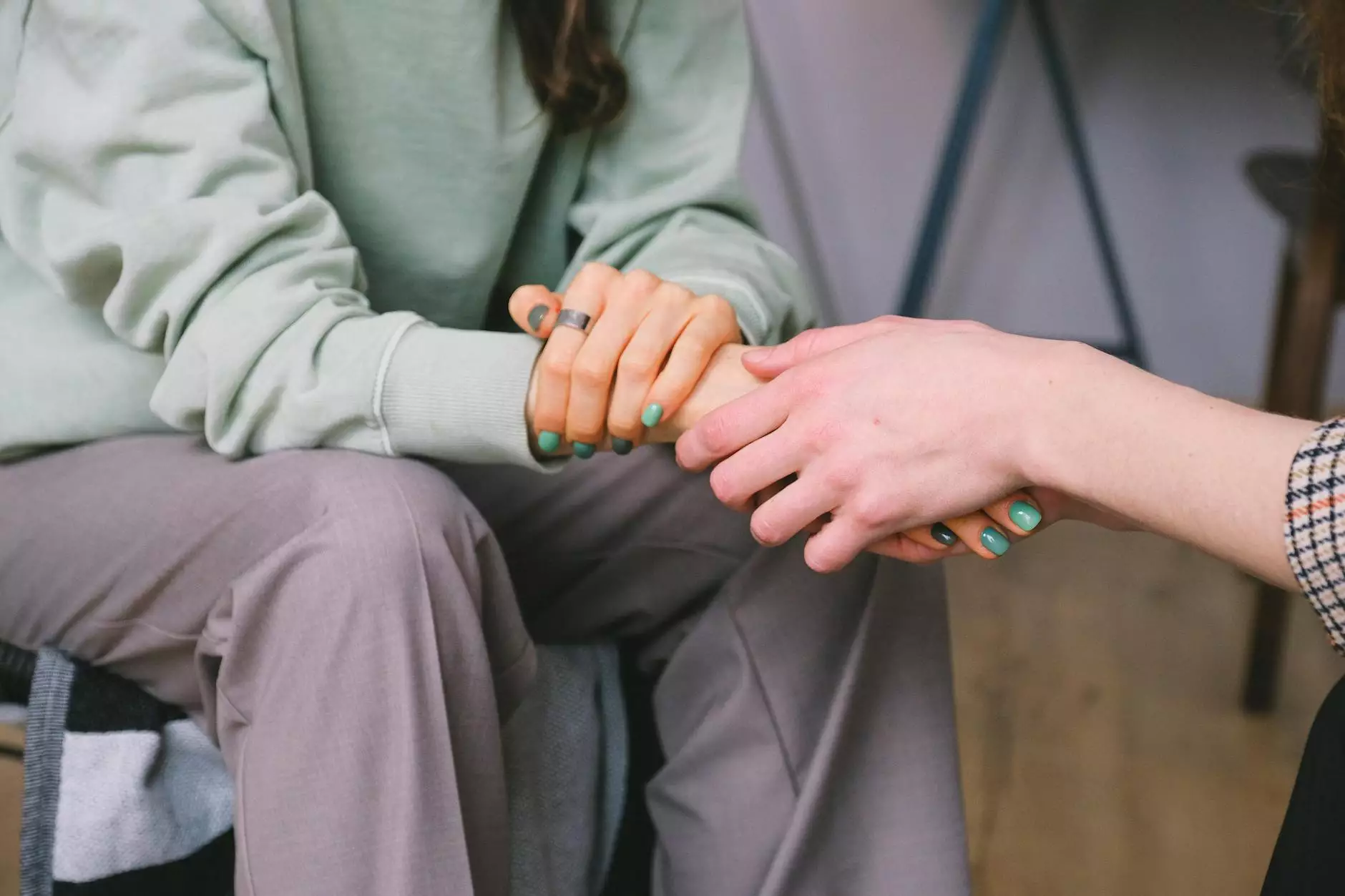 Welcome to St. Mark's United Methodist Church, where we believe in the power of counseling to transform lives. Located in Parma, OH, our church is dedicated to serving the community and providing essential support to individuals and families through our high-quality counseling services.
Expert Counseling Professionals
Our counseling team consists of highly trained and experienced professionals who are passionate about helping others. With years of expertise in the field, our counselors possess the knowledge and skills necessary to guide individuals through various life challenges.
At St. Charles Borromeo Church, we offer counseling services that cater to individuals dealing with a wide range of issues, including:
Anxiety and Depression
Grief and Loss
Stress Management
Relationship and Marital Issues
Family Dynamics
Adjustment and Life Transitions
Comprehensive and Personalized Approach
We understand that everyone's struggles are unique, which is why we take a comprehensive and personalized approach to counseling. Our counselors work closely with each client to create tailored treatment plans that address their specific needs and goals.
During counseling sessions, our professionals provide a safe and non-judgmental space for individuals to explore their thoughts, emotions, and experiences. Using evidence-based techniques and therapeutic modalities, our counselors help clients develop coping strategies, improve communication skills, and gain insights into their challenges.
The Benefits of Counseling
Counseling offers numerous benefits that can greatly enhance one's overall well-being. By engaging in counseling, individuals can experience:
Improved Mental Health: Counseling can help individuals manage anxiety, depression, and other mental health conditions effectively.
Enhanced Relationships: Through counseling, individuals can develop healthier communication patterns and improve their relationships with partners, family members, and friends.
Stress Relief: Counseling equips individuals with valuable coping mechanisms to navigate stress and adversity more effectively.
Emotional Support: Our counselors provide a compassionate and supportive environment where individuals can freely express their feelings.
Skill Building: Counseling sessions focus on developing essential life skills, such as stress management, problem-solving, and decision-making.
Why Choose St. Mark's United Methodist Church?
When it comes to counseling services, there are several reasons why St. Mark's United Methodist Church stands out:
Community-Focused: As a church deeply rooted in the local community, we understand the unique challenges and needs of our neighbors. Our counseling services are specifically designed to address these concerns.
Holistic Approach: We believe in treating the whole person - mind, body, and spirit. Our counselors take a holistic approach to therapy, considering all aspects of an individual's well-being.
Confidentiality: We prioritize the confidentiality and privacy of our clients. Rest assured that all information shared during counseling sessions is kept strictly confidential.
Faith-Based Values: For those seeking spiritual guidance, our church-affiliated counseling services integrate faith-based principles, providing a comprehensive approach to healing.
Accessible and Convenient: St. Mark's United Methodist Church offers flexible appointment scheduling options to accommodate busy lifestyles. We strive to make counseling sessions easily accessible to all.
Contact Us Today
If you or a loved one is in need of expert counseling services in Parma, OH, don't hesitate to reach out to us at St. Mark's United Methodist Church. Our compassionate counselors are here to support you on your journey towards personal growth and emotional well-being.
Contact us today to schedule an appointment and take the first step towards a brighter future.
Disclaimer: This website page is for informational purposes only and is not intended to be a substitute for professional counseling advice, diagnosis, or treatment. Always seek the advice of a qualified counselor with any questions you may have regarding a mental health condition.