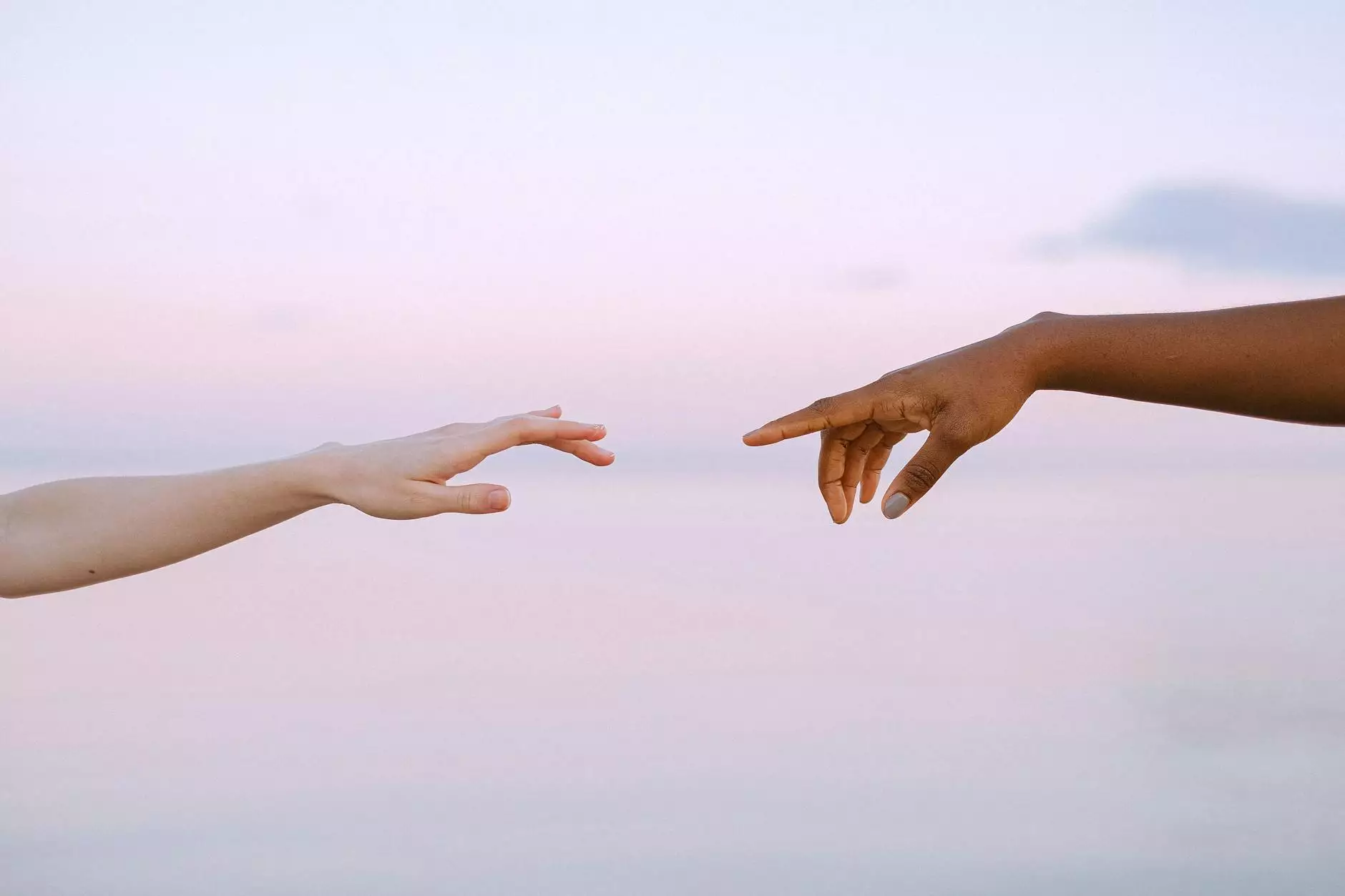 The Teachings of Jesus
At St Mark's United Methodist Church, we believe in embracing the teachings of Jesus Christ and living by his example. One key aspect of Jesus' teachings revolves around the virtues of compassion and humility. These virtues are at the core of our faith and beliefs, permeating every aspect of our community and society.
Compassion: Loving and Serving Others
Jesus demonstrated immense compassion towards all individuals, regardless of their backgrounds or circumstances. He showed us the importance of caring for one another, reaching out to the marginalized, and emulating God's love in our interactions.
At St Mark's, we strive to follow Jesus' example by actively engaging in community service and outreach programs. We offer a variety of initiatives aimed at assisting those in need, including food drives, shelter partnerships, and educational support programs. Through these efforts, we aim to extend compassion to those who require our support and create a better world for all.
Humility: Embracing the Virtue
In addition to compassion, Jesus exemplified humility throughout his life and ministry. He valued humility as a cornerstone of spiritual growth and encouraged his disciples to embrace this virtue.
At St Mark's, we recognize the importance of humility in our individual and collective spiritual journeys. We believe that humility allows us to foster deeper connections with one another, strengthens our faith, and helps us grow closer to God. Through regular worship, prayer, and reflection, we seek to cultivate a spirit of humility among our congregation.
Compassion and Humility in Our Community
As a church deeply ingrained in our community, we understand the significance of compassion and humility in shaping the world around us. We actively foster a culture of empathy, kindness, and humility in our interactions with others.
Compassion as a Catalyst for Change
Compassion plays a pivotal role in addressing societal issues and bringing about positive change. At St Mark's, we encourage our members to actively participate in community initiatives aimed at tackling challenges such as poverty, homelessness, and inequality. By demonstrating compassion through our actions, we strive to make a lasting impact and create a more just and equitable society.
Humility: Strengthening Our Bonds
Humility is also essential in fostering unity and strengthening the bonds within our community. By embracing humility, we create a safe and inclusive space where individuals can authentically connect with one another.
Through various community gatherings, shared meals, and small group discussions, we encourage our congregation to engage in open and humble dialogue. These interactions help build understanding, promote reconciliation, and deepen our relationships with one another.
Living with Compassion and Humility
At St Mark's, we believe in practicing compassion and humility in our daily lives. Beyond attending church services and participating in organized activities, we encourage our members to integrate these virtues into their individual routines and interactions.
Compassion: Acts of Kindness
We inspire our congregation to engage in simple acts of kindness, such as lending a listening ear, volunteering, or offering a helping hand to those in need. By demonstrating compassion in small ways, we can create a ripple effect of positivity and make a significant difference in the lives of others.
Humility: Learning and Growing Together
Humility fosters a continuous desire to learn, grow, and improve ourselves. At St Mark's, we provide numerous opportunities for our members to engage in spiritual education, Bible study groups, and prayer circles. These activities enable us to learn from one another's unique perspectives, deepen our understanding of faith, and nurture a humble attitude towards our own spiritual journeys.
Join Us on the Path of Compassion and Humility
We invite you to join us on the transformative path of compassion and humility. Regardless of your background, beliefs, or experiences, St Mark's United Methodist Church warmly welcomes all individuals seeking to explore these virtues.
Through our worship services, community outreach, and fellowship events, we provide opportunities for you to connect with like-minded individuals, deepen your faith, and engage in acts of compassion and humility.
Together, let us follow the teachings of Jesus and make a positive impact within ourselves, our community, and society as a whole. Together, we can embrace compassion and humility as guiding principles, and strive for a more loving, just, and inclusive world.