Prayer Chain - Lebanon, OH
Dec 2, 2022
Events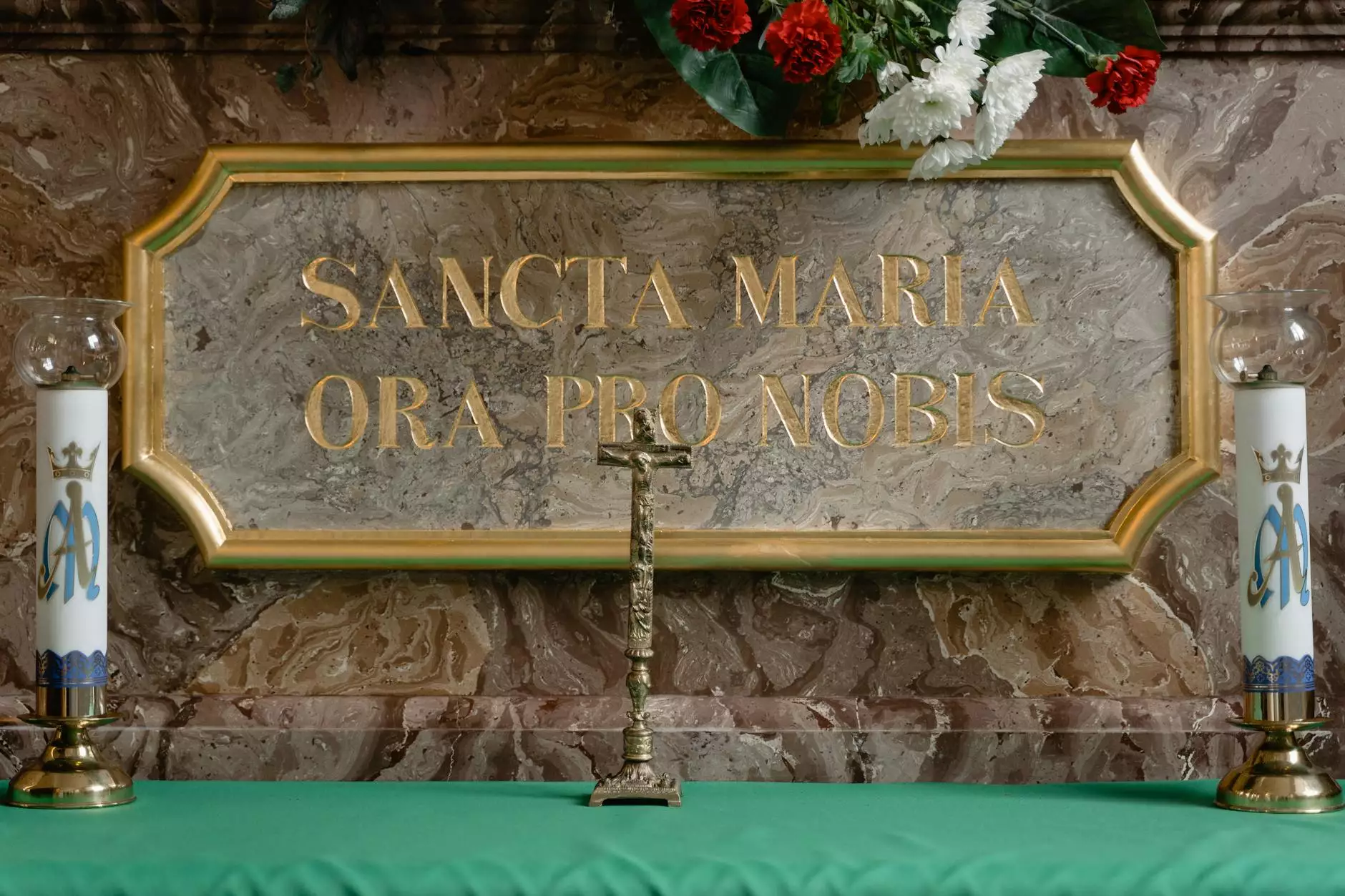 Welcome to the Prayer Chain page of St Mark's United Methodist Church in Lebanon, OH. We understand the immense power of prayer and its ability to bring comfort, healing, and guidance. Our church community is dedicated to supporting one another through prayer, and we invite you to join our faith-based community as we connect with God and each other.
What is a Prayer Chain?
A Prayer Chain is a powerful spiritual practice in which believers come together to pray for the needs and concerns of individuals or the community as a whole. It is a way for us to support one another, offer intercessory prayers, and seek divine intervention. By joining our Prayer Chain, you become part of a network of individuals who believe in the transformative power of prayer.
How Does the Prayer Chain Work?
The Prayer Chain at St Mark's United Methodist Church is an organized system that allows members to share their prayer requests and have them lifted up by the community. Whether you are facing personal challenges, health issues, or any other concerns, we are here to support you through prayer.
When you submit a prayer request, our dedicated team of prayer warriors and compassionate community members will offer earnest prayers on your behalf. We believe that God hears our prayers and responds to the needs of His people.
The Prayer Chain is not limited to specific prayers or petitions. We encourage you to share any challenges, gratefulness, or joys you may be experiencing. The St Mark's community is committed to being present with you during all seasons of life.
The Impact of Prayers
When we pray, we acknowledge our reliance on a higher power and seek comfort, guidance, and healing. The power of prayer extends beyond words and rituals. It connects us with God's love and enables us to experience His grace.
Prayer can bring forth a sense of peace, reassurance, and hope. It helps us navigate life's challenges and provides perspective in times of difficulty. Our Prayer Chain is a collective effort to uplift and support one another through the power of prayer.
Join Our Prayer Chain
We invite you to become a part of our Prayer Chain community. Whether you are a member of St Mark's United Methodist Church or someone seeking comfort through prayer, our doors are open to you. By joining our Prayer Chain, you will find solace, support, and a caring community.
To submit a prayer request or find out more about our Prayer Chain, please visit our Prayer Chain page on our website. We look forward to praying with you and for you.
Wrap Up
In conclusion, the Prayer Chain at St Mark's United Methodist Church in Lebanon, OH, offers a welcoming and supportive community of believers who are dedicated to the power of prayer. We encourage you to join our Prayer Chain and experience the comfort, strength, and hope that comes from connecting with others through prayer. Submit your prayer requests and let us pray alongside you on your journey with faith.