1 Timothy 6:15-16 - St Mark's United Methodist Church
Aug 21, 2019
Sermon Audio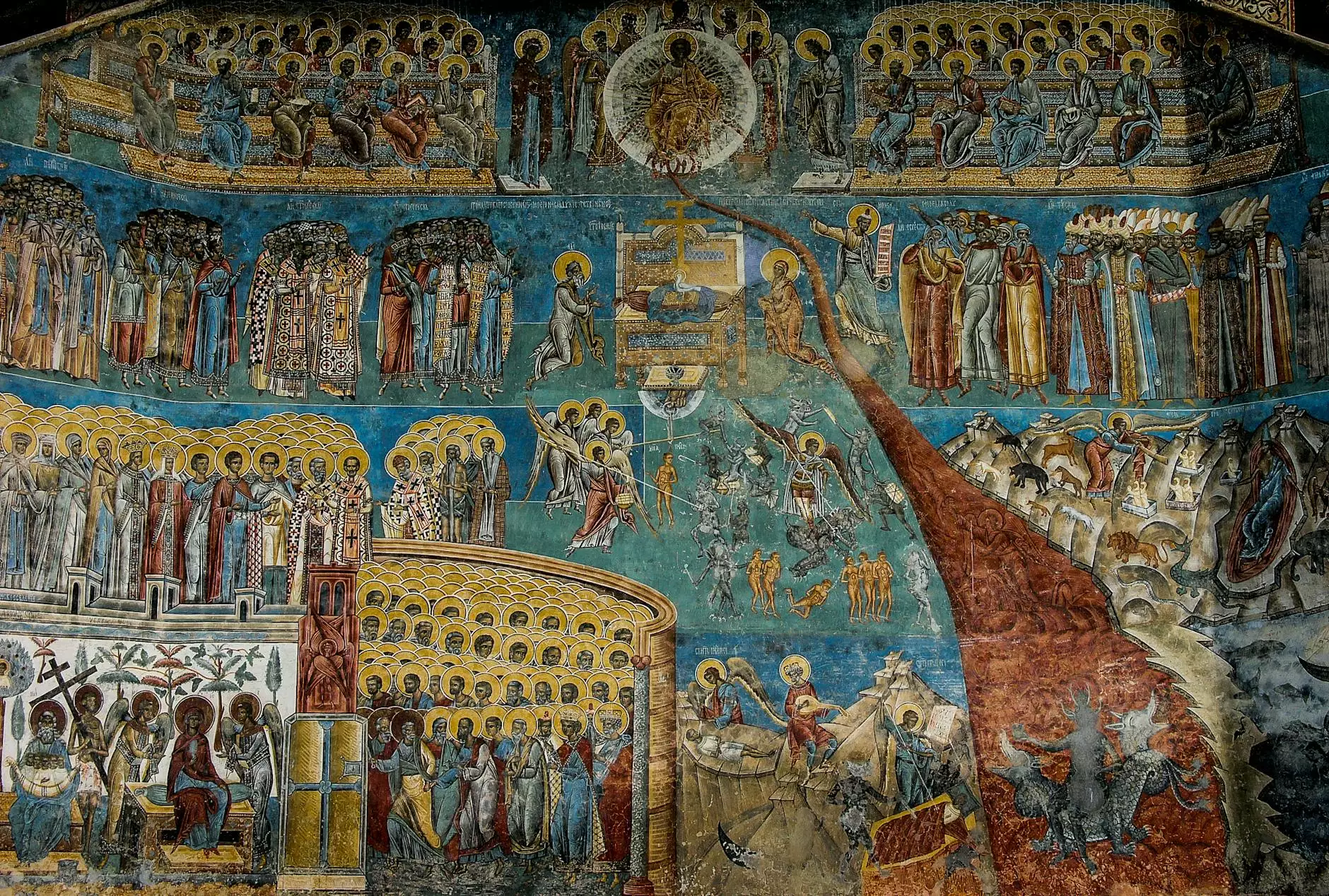 Embracing the Power of 1 Timothy 6:15-16
At St Mark's United Methodist Church, we invite you to join our enriching morning worship series, where we explore the profound teachings of the Bible. Today, we delve into the transformative verses of 1 Timothy 6:15-16. Let's embark on a journey of spiritual growth as we unravel the powerful message within these scriptures.
Understanding the Context
Before we delve into the depths of 1 Timothy 6:15-16, let's first understand its context. Timothy, a valued disciple of the apostle Paul, received this message regarding the duties and responsibilities of those who believe in God. These verses call upon believers to uphold the teachings of Christ and embrace the virtues of faith, love, and hope.
The Majesty of God's Timeless Sovereignty
1 Timothy 6:15-16 resonates with the grandeur of God's sovereignty, emphasizing His eternal power and authority. These verses declare, "Which God will bring about in His own time—God, the blessed and only Ruler, the King of kings and Lord of lords, who alone is immortal and who lives in unapproachable light, whom no one has seen or can see. To Him be honor and might forever. Amen."
Unveiling the Essence of Faith and Beliefs
Within the verses of 1 Timothy 6:15-16, we discover profound insights that help shape our faith and beliefs. Here, we explore the essence of these teachings:
1. God's Appointed Time
Paul emphasizes the divine timing of God's plans and purposes. As believers, we are called to trust in His perfect timing, recognizing that He brings about His will in accordance with His divine wisdom.
2. God's Unrivaled Authority
The scriptures affirm that God is the ultimate authority and ruler of all creation. He is the King of kings and Lord of lords, surpassing any earthly power or dominion. By acknowledging His sovereignty, we open our hearts to find guidance and strength in Him alone.
3. God's Eternal Nature
Within the verses, we witness a glimpse of God's eternal nature. He is immortal and resides in unapproachable light. His divine existence transcends human comprehension, inviting us to humbly seek His presence and bask in His everlasting love.
Nurturing Our Faith through 1 Timothy 6:15-16
As we dive deeper into the profound teachings of 1 Timothy 6:15-16, let us contemplate how we can apply these scriptures in our daily lives. Here are practical ways to nurture our faith:
1. Surrendering to Divine Timing
By surrendering our desires and plans to God's timing, we cultivate patience and trust in His greater wisdom. Embracing His appointed time allows us to find peace and joy, knowing that He works all things for our good.
2. Respecting God's Authority
Recognizing God's unrivaled authority invites us to submit our lives to His righteous rule. Aligning our actions with His commandments and teachings enables us to live with integrity, love, and humility, bringing honor and glory to His holy name.
3. Seeking God's Presence
We can deepen our relationship with God by pursuing His presence through prayer, meditation, and studying His Word. As we draw near to Him, we experience the transformative power of His unapproachable light, discovering solace, guidance, and strength.
Join Us for a Transformative Worship Experience
Experience the profound teachings of 1 Timothy 6:15-16 in the welcoming community of St Mark's United Methodist Church. Join us every Sunday for our morning worship series and embrace an immersive worship experience that will uplift your spirit and deepen your faith.
Be part of a congregation dedicated to nurturing a vibrant community of believers, united in love and mutual support. St Mark's United Methodist Church offers a wide range of ministries, including Bible study groups, youth programs, community outreach initiatives, and more. Together, let us journey towards a deeper understanding of faith and beliefs.
Connect with St Mark's United Methodist Church
To learn more about our morning worship series or explore other inspiring sermons, visit our website. Connect with us on social media to stay updated on upcoming events, community activities, and opportunities for spiritual growth.
Don't miss out on the transformative teachings of 1 Timothy 6:15-16. Join us at St Mark's United Methodist Church and discover the power of faith and beliefs. Together, let us embrace God's eternal sovereignty and live out His purpose in our lives.