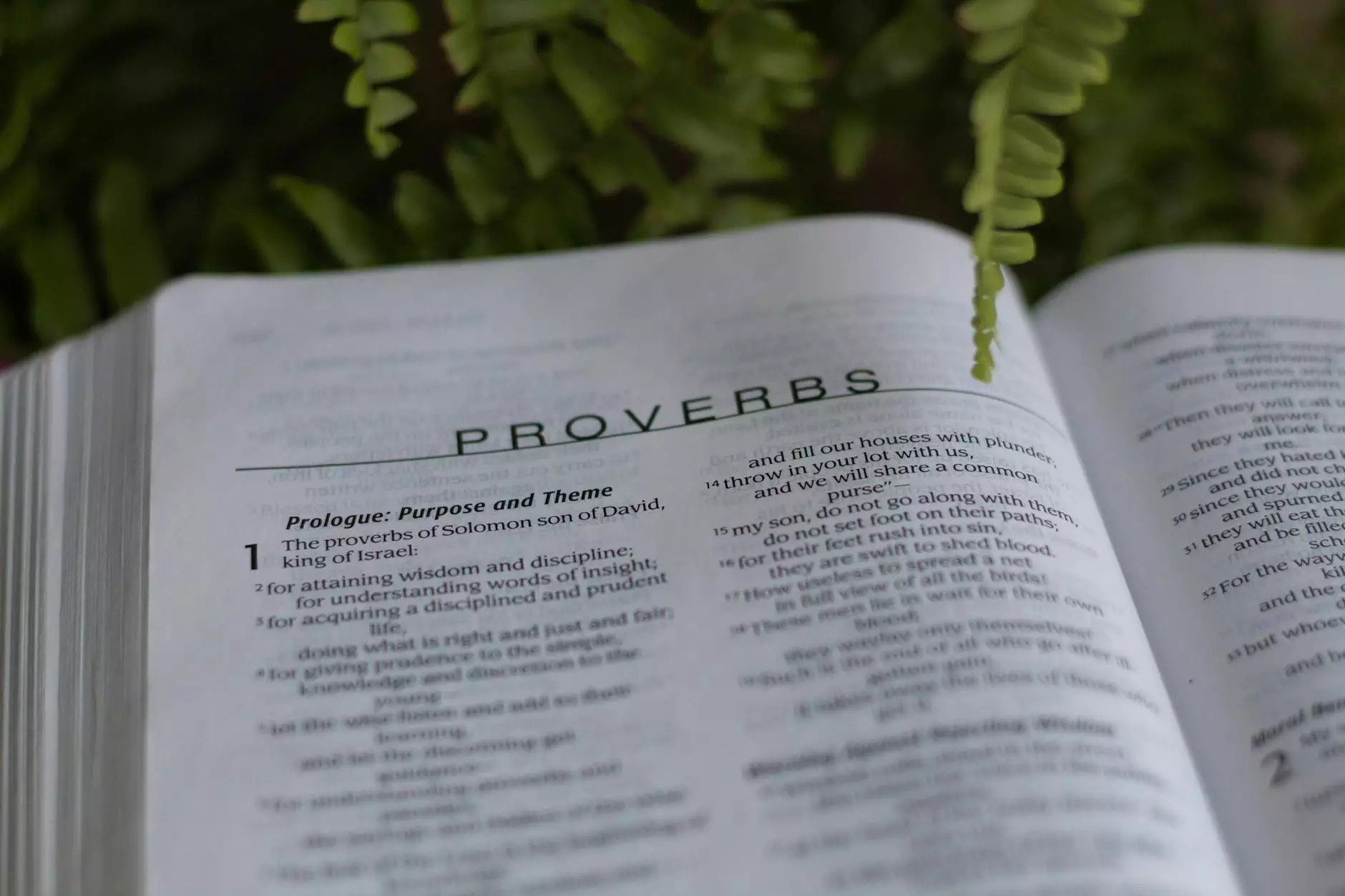 Exploring the Profound Teachings at St Mark's United Methodist Church
Welcome to St Mark's United Methodist Church, a vibrant community dedicated to deepening our faith and understanding of the Gospel. In this sermon series, we delve into the powerful verses of Hebrews 2:9-18 and unravel their significance. Join us on this spiritual journey as we examine the profound teachings encapsulated within these verses.
The Message of Redemption
Hebrews 2:9-18 offers a powerful message of redemption and salvation. It reminds us of the immense love and sacrifice of Jesus Christ, who, through his death on the cross, brought salvation to all humanity. At St Mark's United Methodist Church, we believe in the transformative power of this message, and we strive to share it with our community.
Understanding the Humanity of Jesus
One of the central themes in Hebrews 2:9-18 is the humanity of Jesus and his identification with humanity. The scripture emphasizes Jesus' experiences of suffering, temptation, and even death, allowing him to empathize with our struggles. At St Mark's United Methodist Church, we explore the depths of Jesus' humanity, finding solace and inspiration in his relatability.
Jesus as the Perfect High Priest
Hebrews 2:9-18 also highlights Jesus' role as the ultimate high priest. Through his perfect and unblemished life, Jesus became the bridge between humanity and God. In our services at St Mark's United Methodist Church, we delve into the significance of Jesus' priesthood, understanding the access to God's grace and forgiveness that it provides.
Embracing God's Children
Throughout Hebrews 2:9-18, we are reminded of our unity as God's children. The scripture emphasizes that Jesus came to save all, bridging the gaps between races, nationalities, and social classes. At St Mark's United Methodist Church, we embrace a diverse and inclusive community, appreciating the beauty of God's creation in all its forms.
Join Our Vibrant Community
Worship Services
Experience the power of worship at St Mark's United Methodist Church. Our services combine traditional elements with contemporary expressions of faith, creating a dynamic and uplifting experience for all. From heartfelt worship music to engaging sermons, every service is designed to inspire and deepen your connection with God.
Small Groups and Fellowship
St Mark's United Methodist Church offers various small group activities and fellowship opportunities for individuals to connect and grow together. Whether you're looking to join a Bible study group, engage in community service, or participate in social events, our church provides a welcoming environment where you can forge meaningful connections and nurture your faith.
Children and Youth Programs
We are dedicated to nurturing the faith of children and youth at St Mark's United Methodist Church. Our comprehensive programs cater to all age groups, offering a safe and enriching environment for spiritual growth. From Sunday school classes to youth retreats, we provide a supportive community where young minds can explore their faith and develop a solid foundation.
Outreach and Community Service
St Mark's United Methodist Church actively participates in outreach and community service initiatives, embodying the teachings of Jesus to love and serve others. Join us as we make a positive impact on our community through various projects, such as feeding the hungry, providing support to local organizations, and extending a helping hand to those in need.
Discover the Power of Hebrews 2:9-18 Today
At St Mark's United Methodist Church, we believe in the transformative power of the scriptures, and Hebrews 2:9-18 encapsulates profound teachings that can enrich your faith and beliefs. Join our vibrant community as we delve into the depths of this scripture passage, uncovering its relevance to our lives today. Experience the love, grace, and salvation that Jesus offers, and let it empower you in your spiritual journey.