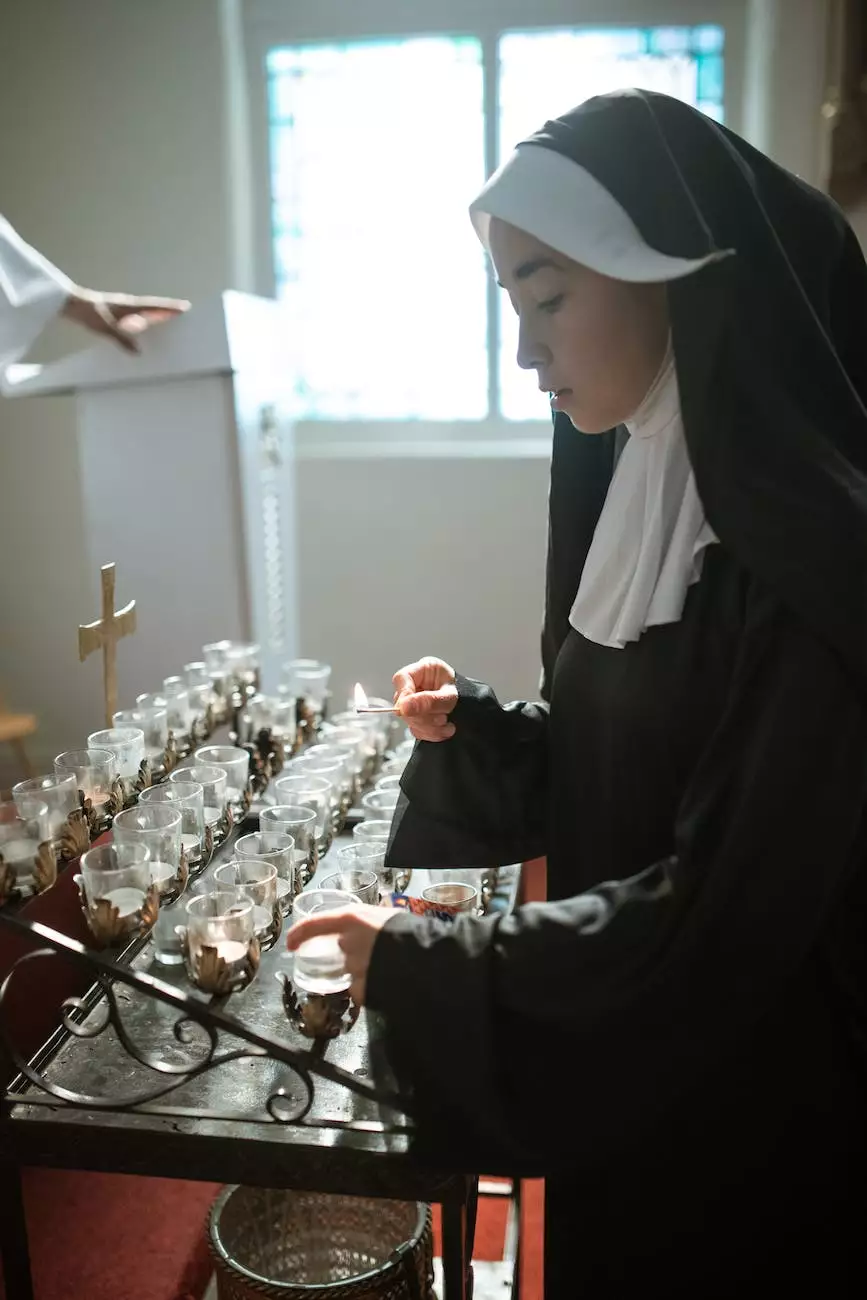 Explore the Gospel of John at St Mark's United Methodist Church
Welcome to St Mark's United Methodist Church, a warm and inviting community rooted in faith, love, and service. Join us as we delve into the profound teachings of John 10:1-18 in our morning worship series. As a church committed to nurturing spiritual growth and fostering a deep understanding of the Bible, we invite you to explore this transformative passage with us.
Understanding the Context
Before we dive into the specific verses, it's essential to understand the historical and cultural context in which these teachings were delivered. The Gospel of John, written by the beloved disciple of Jesus, offers a unique perspective on Christ's ministry, teachings, and mission.
In John 10:1-18, Jesus uses the powerful metaphor of a shepherd to illustrate his role in the lives of his followers. By invoking the imagery of a shepherd, Jesus highlights his deep care, protection, and guidance for his people.
Jesus as the Good Shepherd
Within John 10:1-18, Jesus describes himself as the Good Shepherd who lays down his life for his sheep. This imagery conveys not only Jesus' sacrificial love but also his commitment to providing abundant life and eternal salvation to those who follow him.
Through the metaphorical teachings in this passage, Jesus assures his believers that they are known and valued individually. Just as a shepherd knows each of their sheep by name, Jesus knows and calls his followers, leading them towards spiritual growth, fulfillment, and the ultimate restoration of their souls.
Lessons from John 10:1-18
As we explore the teachings of John 10:1-18, we uncover insightful lessons that resonate with our lives today:
1. Finding Security and Peace in Jesus
In a world filled with uncertainty, Jesus offers a comforting promise of security and peace. By surrendering ourselves to the guidance and care of the Good Shepherd, we find solace amidst life's challenges and complexities. His presence and love serve as anchors, helping us navigate through the storms that life throws our way.
2. Embracing the Call of Discipleship
Through John 10:1-18, Jesus extends an invitation to embrace the call of discipleship. He beckons us to follow his example of selflessness, compassion, and sacrificial love, not only within the church community but also in our interactions with the world. As we heed this call, we become instruments of God's grace, spreading love and transforming lives.
3. Experiencing Abundant Life
Jesus promises abundant life to those who follow him faithfully. This abundant life extends beyond material possessions and worldly success. It encompasses experiencing the joy, purpose, and fulfillment that come from a deep relationship with Christ. By embracing his teachings and living out his commands, we unlock the fullness of life that God intends for us.
Join us in Worship
At St Mark's United Methodist Church, we invite you to join our morning worship series as we unravel the transformative teachings of John 10:1-18. Together, let's explore the depths of God's word, discover the significance of Jesus as the Good Shepherd, and find hope, peace, and guidance for our lives.
Regardless of where you are on your faith journey, you are welcome here. Our church community embraces diversity, fosters love and acceptance, and provides a safe space for spiritual growth. We aim to equip and empower individuals to live out their faith authentically, making a positive impact in the world around them.
Visit St Mark's United Methodist Church Today
If you would like to experience the profound teachings of John 10:1-18 and be a part of our vibrant spiritual community, we encourage you to visit us at St Mark's United Methodist Church. Our doors are open, and our hearts are ready to welcome you with love and warmth.
Step into a place where faith is nurtured, relationships are formed, and lives are transformed. Discover the power of the Gospel of John and experience the abundant life that Jesus offers.
Connect with us today and embark on a meaningful journey of faith, guided by the teachings of John 10:1-18. Come, and let us walk alongside you on this beautiful path towards spiritual enlightenment and growth.