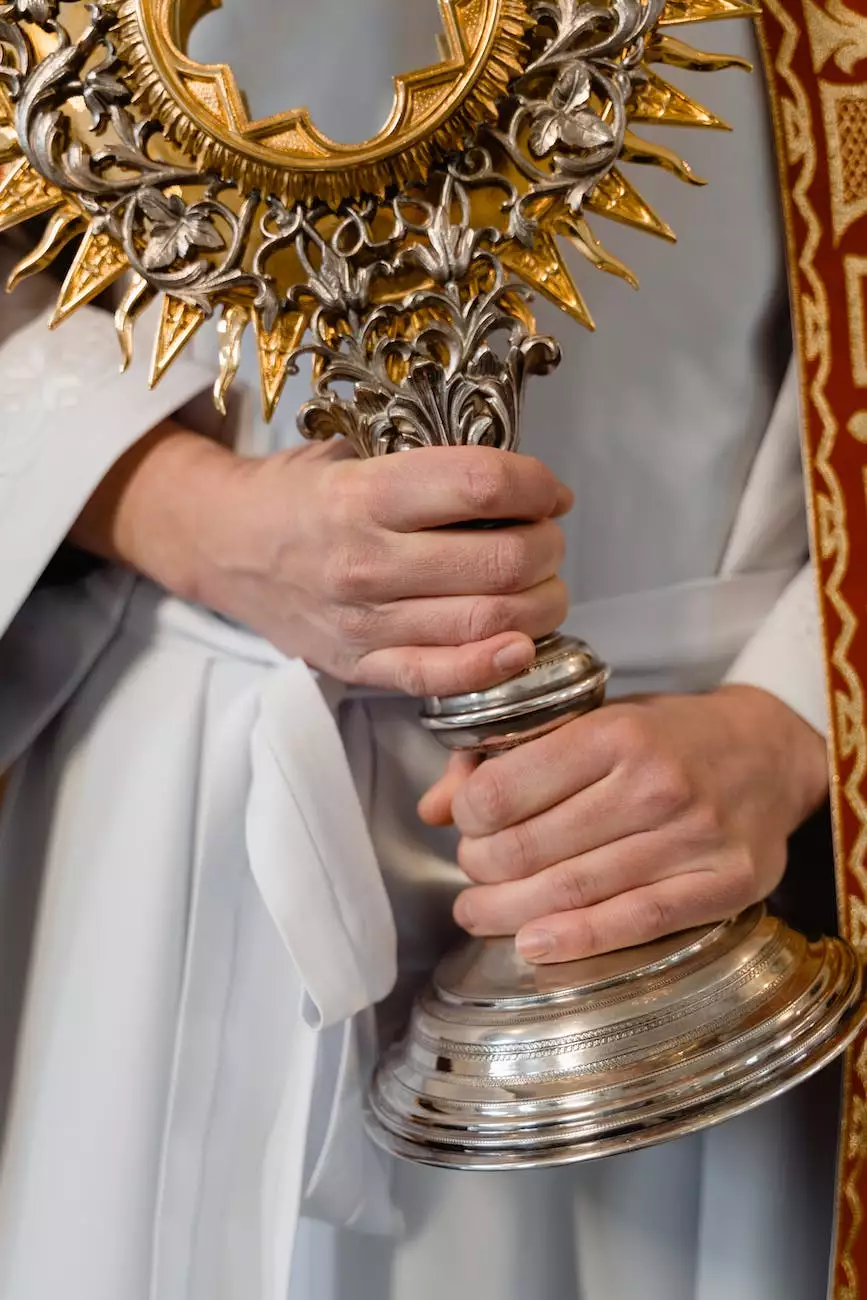 Welcome to St Mark's United Methodist Church
Welcome to the Morning Worship page of St Mark's United Methodist Church. We are dedicated to providing a welcoming and inclusive community for all. Within the pages of Philippians 3:17 lies a powerful message about the importance of looking to our faith and living according to its principles. Join us as we dive deep into this profound scripture and explore the ways in which it resonates with our values and beliefs.
A Deeper Understanding of Philippians 3:17
Philippians 3:17 serves as a guiding principle for our congregation. It reminds us of the importance of not only hearing the Word of God but also actively living it out. This verse emphasizes the significance of following the teachings of Christ and being strong examples for others to emulate.
At St Mark's United Methodist Church, we place great emphasis on the teachings of the Bible, including Philippians 3:17. Our morning worship services provide a nurturing environment for individuals to explore their faith, ask questions, and develop a personal relationship with God. We believe that by looking to the scriptures and living by their guidance, we can strengthen our bond with the divine and contribute positively to our community.
Morning Worship at St Mark's United Methodist Church
Join us for our vibrant morning worship services, where we gather as a community to honor God and grow in our spiritual journey. Our services are designed to inspire, encourage, and challenge attendees to live out their faith boldly. Each sermon is carefully crafted to deliver meaningful messages that resonate with our congregation, including an in-depth analysis of relevant Bible verses such as Philippians 3:17.
Fostering a Welcoming and Inclusive Community
St Mark's United Methodist Church celebrates the diversity of our congregation and goes above and beyond to ensure that everyone feels valued and included. Our community is built upon a foundation of love, compassion, and acceptance. We strive to create an environment where people from all backgrounds can come together, worship together, and support one another on their spiritual journeys.
When you attend our morning worship services, you can expect to be greeted with warmth and open arms. Our ushers and volunteers are committed to creating a friendly and hospitable atmosphere for all visitors and members alike. We believe that by embracing and respecting our differences, we can learn from one another and cultivate a stronger sense of community.
Embracing the Teachings of the Bible
Our faith and beliefs are deeply rooted in the teachings of the Bible. We recognize the Bible as the inspired Word of God and use it as a compass to navigate our lives and make moral decisions. Philippians 3:17 serves as a constant reminder to our congregation to look to the scriptures for guidance and inspiration.
By studying the Bible together, we gain a deeper understanding of our faith and our purpose as Christians. We explore the lessons and teachings found in its pages, applying them to our daily lives. Through relevant sermons and interactive discussions, we unpack the meaning behind verses like Philippians 3:17, allowing them to shape our actions and attitudes.
Join Us in Worship
We invite you to join us for our morning worship services and experience the transformative power of faith. At St Mark's United Methodist Church, we are committed to fostering a community that embraces the teachings of the Bible, supports one another, and actively lives out our faith. Explore Philippians 3:17 in the context of our welcoming environment and uncover the profound messages that lie within.
Whether you are a long-time member looking to deepen your spirituality or someone seeking to explore the Christian faith, we welcome you with open hearts. Our morning worship services are held regularly, offering a sacred space for reflection, inspiration, and growth. Come and be a part of a united and compassionate community at St Mark's United Methodist Church.