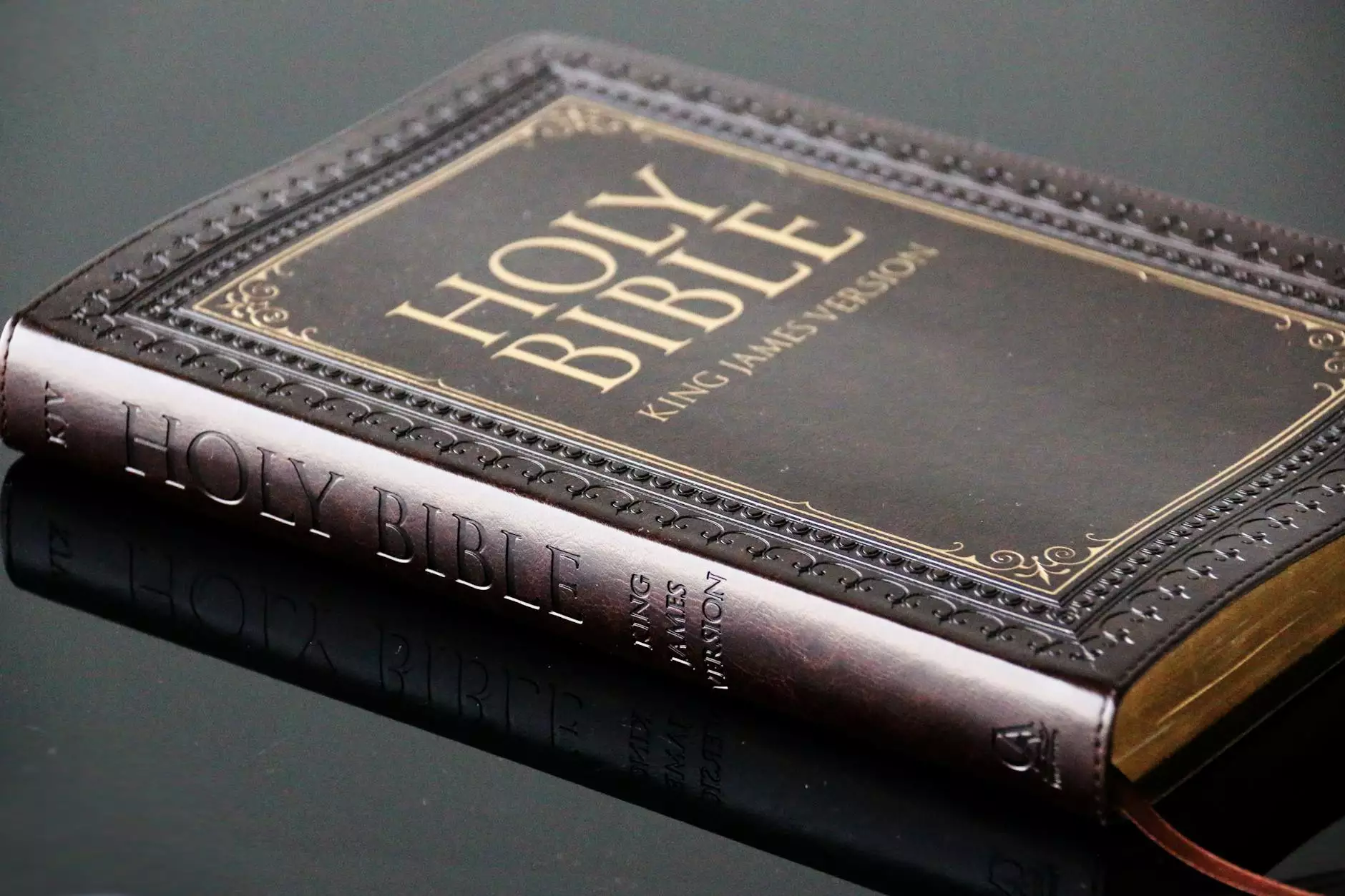 Overview
Welcome to St Mark's United Methodist Church, where we dive into the Sunday evening series to explore the book of Acts. In this sermon, we will be examining Acts 12:1-25, a powerful passage that offers valuable insights and lessons for our faith journey.
Community and Society - Faith and Beliefs
As a community-focused church, St Mark's United Methodist Church aims to foster a strong sense of fellowship and belonging, providing a safe space for individuals to explore and deepen their faith. Our Sunday evening series offers a unique opportunity for congregants to come together and engage in meaningful discussions centered around various scriptures.
Unpacking Acts 12:1-25
Acts 12:1-25 presents a captivating account of the apostle Peter's imprisonment and subsequent miraculous escape. This passage delves into themes of faith, the power of prayer, and the unwavering devotion of early Christians. By exploring the contextual background of this scripture, we gain a deeper understanding of its significance and timeless relevance.
1. Capturing the Essence of Acts 12:1-25
Acts 12:1-25 begins with the persecution of the early church and the arrest of James, the brother of John. We witness how the faith community comes together in fervent prayer for Peter, who too faces imprisonment. Despite the seemingly dire circumstances, God's intervention becomes evident as Peter is miraculously freed, showcasing the power and faithfulness of the Almighty.
2. Lessons for Modern Believers
Acts 12:1-25 serves as a powerful reminder of the importance of prayer and unwavering faith in the face of adversity. It encourages believers to seek solace in the Lord during challenging times and trust in His divine plan. Additionally, this passage emphasizes the significance of community support and the strength found in unity.
Join Our Vibrant Community
At St Mark's United Methodist Church, we believe in nurturing a vibrant community centered around faith, love, and service. Our Sunday evening series provides a space for individuals to deepen their understanding of scripture and develop meaningful connections with fellow believers. Join us as we explore Acts 12:1-25 together and discover the profound teachings contained within.
Why Choose St Mark's United Methodist Church?
Choosing a church that aligns with your spiritual needs and values is essential. St Mark's United Methodist Church stands as a pillar of faith, spreading God's love, compassion, and teachings to our congregants and the surrounding community. Here's why you should consider being a part of our family:
a) Dynamic and Engaging Sermons
Our experienced and passionate pastors deliver sermons that connect scripture to daily life, providing practical applications to empower individuals on their faith journey.
b) Inclusive and Welcoming Environment
At St Mark's United Methodist Church, we embrace diversity and foster inclusivity. Every individual is welcome, regardless of their background, age, or stage of faith. We strive to create a warm and accepting space for everyone who enters our doors.
c) Opportunities for Growth and Service
We believe that faith is a lifelong journey, and St Mark's United Methodist Church offers a range of programs and ministries to support your growth. Whether through Bible studies, small groups, or volunteer opportunities, we provide avenues for personal development and the chance to make a positive impact within our community.
d) Strong Sense of Community
St Mark's United Methodist Church is a close-knit community that values connection and fellowship. We encourage meaningful relationships through events, outreach activities, and gatherings where you can build lasting bonds with fellow believers who share your faith journey.
Contact Us
If you have any questions or would like more information about St Mark's United Methodist Church and our Sunday evening series exploring Acts 12:1-25, please feel free to reach out to us. We would be delighted to connect with you and assist you in any way we can on your faith journey.
Email: [email protected]Phone: 123-456-7890