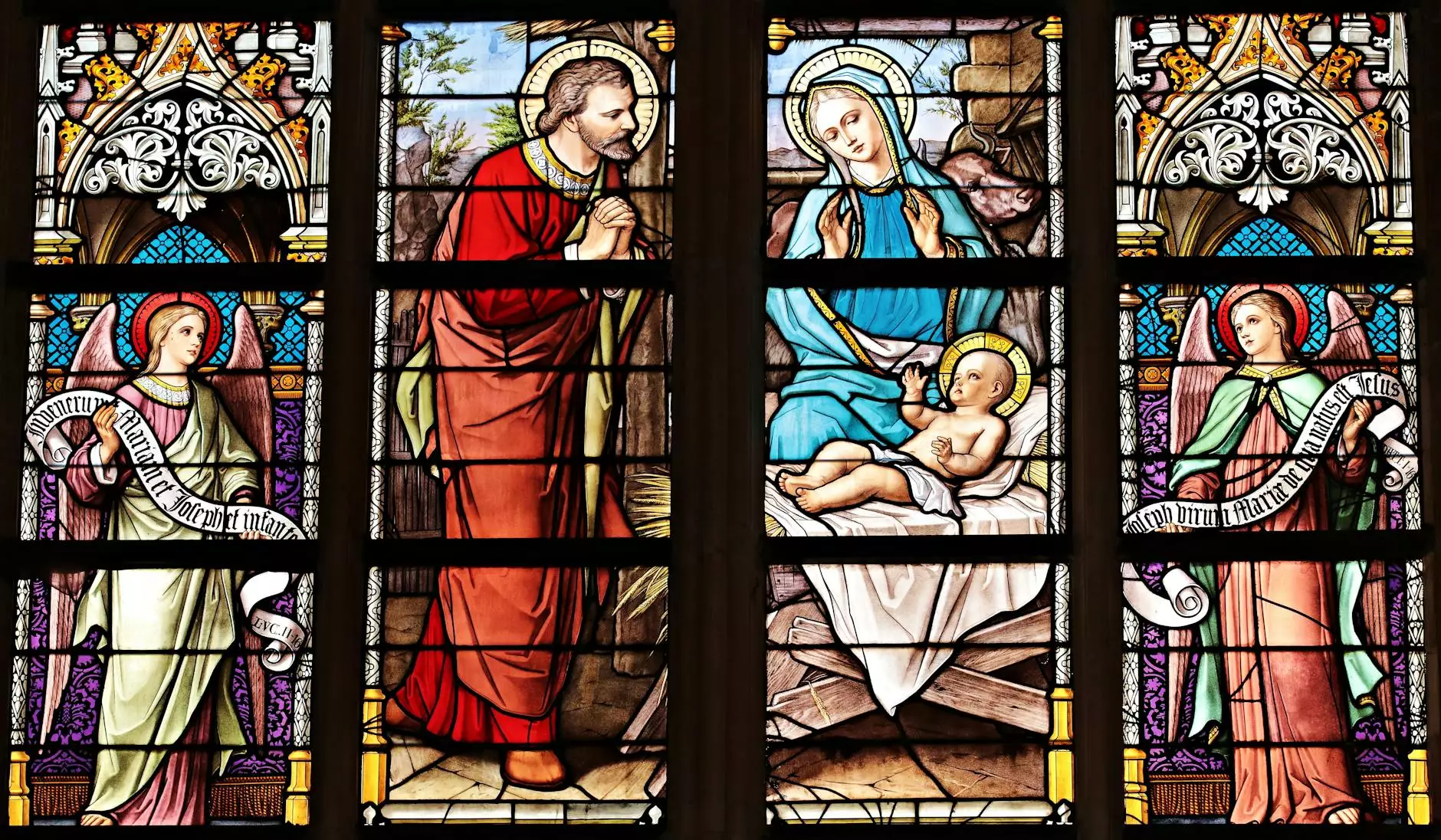 Welcome to the spiritual virtues page of St Mark's United Methodist Church. Here, we explore the transformative power of spiritual virtues and their role in enhancing our faith and personal growth. Our community values the practice of these virtues, which are integral to fostering love, compassion, patience, and other positive values in our lives. Through intentional cultivation and lived experiences, we strive to develop and embody these virtues, ultimately deepening our connection with God and one another.
The Importance of Spiritual Virtues
In today's fast-paced world, it is easy to lose sight of the values that matter most. Spiritual virtues provide us with a roadmap for leading meaningful lives and cultivating a strong moral compass. At St Mark's United Methodist Church, we believe that focusing on spiritual virtues brings us closer to God and strengthens our relationship with the divine. These virtues serve as guiding principles, shaping how we interact with others, approach challenges, and navigate life's ups and downs.
Love: The Foundation of Spiritual Virtues
Love is the core virtue that underpins all others. As Jesus taught, loving God with all our hearts and loving our neighbors as ourselves are the greatest commandments. Love is selfless, forgiving, and inclusive. It is a force that drives out fear and fosters unity. At St Mark's United Methodist Church, we strive to embody love in all aspects of our lives, extending kindness and compassion to all those we encounter.
Cultivating Compassion and Empathy
Compassion and empathy are spiritual virtues that go hand in hand. They involve recognizing and sharing the suffering of others, extending a helping hand, and showing genuine concern. Our community at St Mark's United Methodist Church endeavors to cultivate these virtues, fostering a supportive environment where everyone feels seen, heard, and understood. Through acts of service and advocacy, we strive to make a positive difference in the lives of those we encounter.
Patience and Perseverance in Faith
Building a strong foundation of faith requires patience and perseverance. Spiritual growth is a lifelong journey, marked by ups and downs, doubts and revelations. At St Mark's United Methodist Church, we acknowledge the importance of these virtues in navigating the complexities of our faith. We support one another through times of uncertainty, standing firm in the belief that God's wisdom and guidance will illuminate our path.
The Power of Forgiveness
Forgiveness is a transformative spiritual virtue that sets us free from the weight of anger, resentment, and grudges. By letting go of past hurts and embracing forgiveness, we open ourselves to healing and reconciliation. At St Mark's United Methodist Church, we recognize the power of forgiveness and strive to practice it both individually and collectively, fostering an environment of grace and redemption.
Humility and Servant Leadership
Humility and servant leadership are two interconnected virtues that empower us to put others before ourselves. By embracing humility, we acknowledge our own limitations and dependences, realizing the importance of serving others with selflessness and compassion. St Mark's United Methodist Church encourages a culture of servant leadership, where we seek to inspire and guide others through leading by example.
Faithfulness and Trust in God's Plan
Having faith in God's plan and remaining faithful in our journey is a testament to our trust in divine guidance. At St Mark's United Methodist Church, we believe in the importance of faithfulness and trust as spiritual virtues that sustain us during challenging times. Through devotion and unwavering belief, we affirm our commitment to God and find solace in the certainty that God's promises shall be fulfilled.
Conclusion: Embracing Spiritual Virtues for Personal Growth
The spiritual virtues taught at St Mark's United Methodist Church provide us with a roadmap for personal growth and an enhanced relationship with God. By nurturing love, compassion, patience, forgiveness, humility, and faithfulness, we foster a vibrant and compassionate community that uplifts and supports one another. Join us in this transformative journey towards a more virtuous life by exploring our sermons, attending our services, and engaging with our welcoming community. Together, we can embrace spiritual virtues and create a positive impact within ourselves and the world around us.