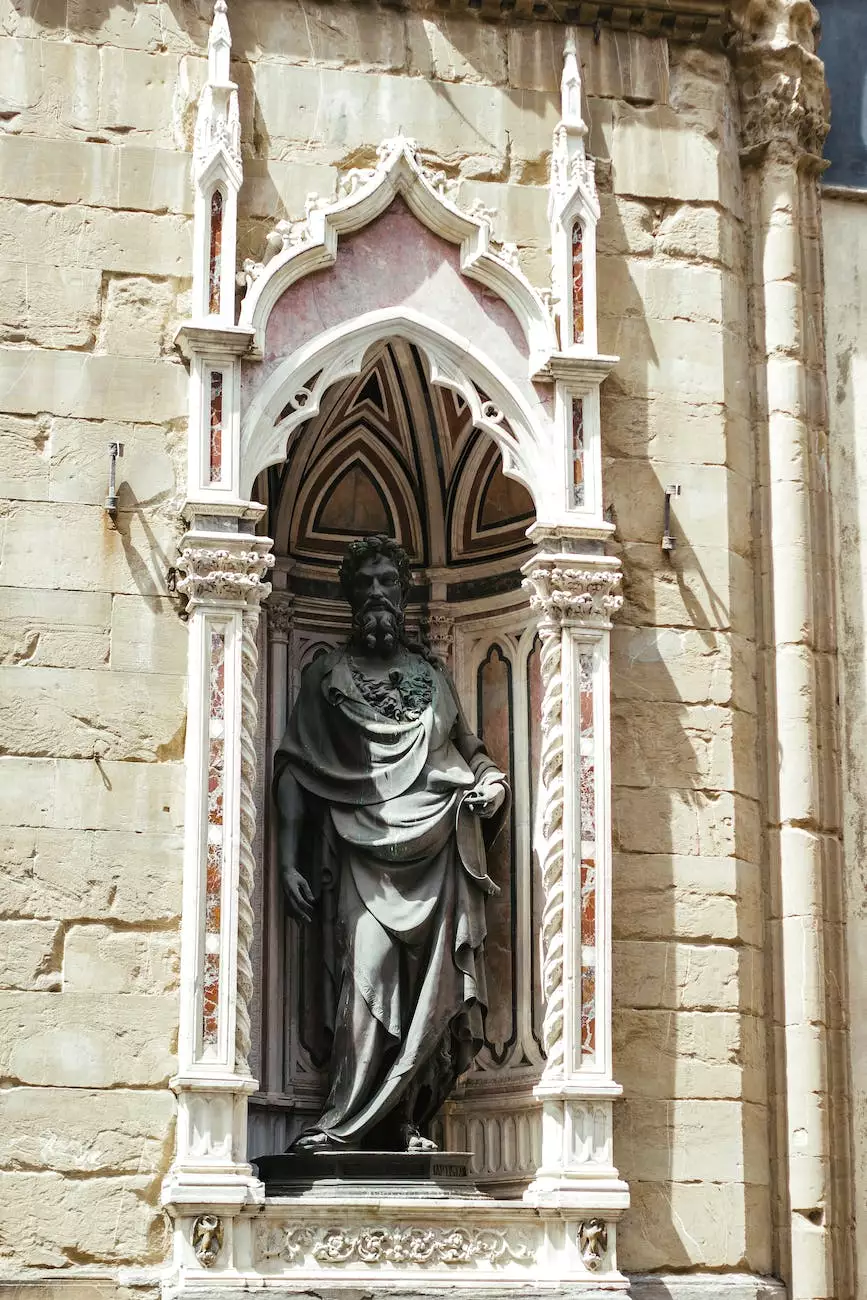 The Profound Teachings of John 15
Welcome to the page dedicated to the powerful teachings of John 15 at St Mark's United Methodist Church. In this illuminating chapter of the Gospel, we explore the profound message of grace, faith, and the impact it has on our lives. Join us on this spiritual journey as we delve into the transformative words of Jesus Christ.
Understanding the Context
Before we dive into the details of John 15, it is essential to understand its context within the larger narrative of the Gospel. John, the beloved disciple of Jesus, offers a unique perspective on the life and teachings of our Savior. In this chapter, we find ourselves amidst the poignant Last Supper discourse, where Jesus imparts invaluable wisdom to His disciples.
The Symbolism of the Vine and the Branches
A central theme in John 15 revolves around the metaphor of the vine and the branches. Jesus beautifully illustrates the intricate relationship between Himself, the true vine, and His followers, the branches. Just as a branch cannot bear fruit unless it remains connected to the vine, our spiritual growth and fruitfulness depend on our union with Christ.
By emphasizing the importance of remaining in Him, Jesus presents a profound truth - apart from Him, we can do nothing. Through genuine faith and a personal relationship with Christ, we become partakers of His divine nature and experience the transforming power of His grace.
The Abundance of God's Love and Grace
In John 15, we encounter the overwhelming abundance of God's love and grace. Jesus reveals that as we abide in Him, we not only bear fruit but also receive the loving care and provision of our Heavenly Father. He assures us that He is the source of all blessings and promises to answer our prayers when aligned with His will.
This message of divine love reminds us that despite the challenges we face, we can find strength and comfort in our relationship with Jesus. The Father lovingly prunes us, removing anything that hinders our growth, so that we may become even more fruitful and bring glory to His name.
The Call to Abide in Love
Moreover, John 15 underscores the significance of abiding in love. Jesus commands His disciples to love one another just as He has loved them. This radical call challenges us to extend Christ-like love to both fellow believers and those outside the faith. Through acts of compassion, forgiveness, and selflessness, we reflect the character of Christ and demonstrate the transformative power of His grace to the world.
Impacting Lives with the Message of John 15
At St Mark's United Methodist Church, we strive to live out the teachings of John 15 in our community and society. Through our faith in Jesus Christ, we aim to be vibrant branches connected to the life-giving vine. We foster an environment of love, compassion, and encouragement, empowering individuals to align their lives with God's purpose and experience His abundant blessings.
If you are seeking a community that embraces the grace of God and desires to make a positive impact, we invite you to join us on this spiritual journey. Together, let us grow deeper in our understanding of John 15 and allow its profound message to shape our lives.
Get Involved Today
If you are interested in exploring the teachings of John 15 further, we encourage you to join us for our upcoming sermons and events. At St Mark's United Methodist Church, we provide opportunities for worship, fellowship, and growth in God's Word.
Attend our weekly Sunday services featuring insightful sermons based on the Gospel of John
Join our small groups and Bible studies to engage in meaningful discussions and connect with fellow believers
Participate in community outreach programs where we serve those in need, following the example of Jesus
By actively engaging with the teachings of John 15 and embracing the grace of God, you can experience a transformative journey of faith and witness the impact it has on your life and those around you.
Discover the Power of John 15 at St Mark's United Methodist Church
In conclusion, the teachings of John 15 presented in this page signify the depth of God's love, the importance of abiding in Christ, and the call to love one another. Dive into the transformative message of this chapter at St Mark's United Methodist Church, where we strive to live out the teachings of Jesus in our daily lives, making a positive impact in our community and society.
Join us today and embark on a journey of faith, hope, and love. The teachings of John 15 await, eager to inspire and transform your life.