Lent & Easter at St Mark's United Methodist Church
Jun 4, 2023
Church Habits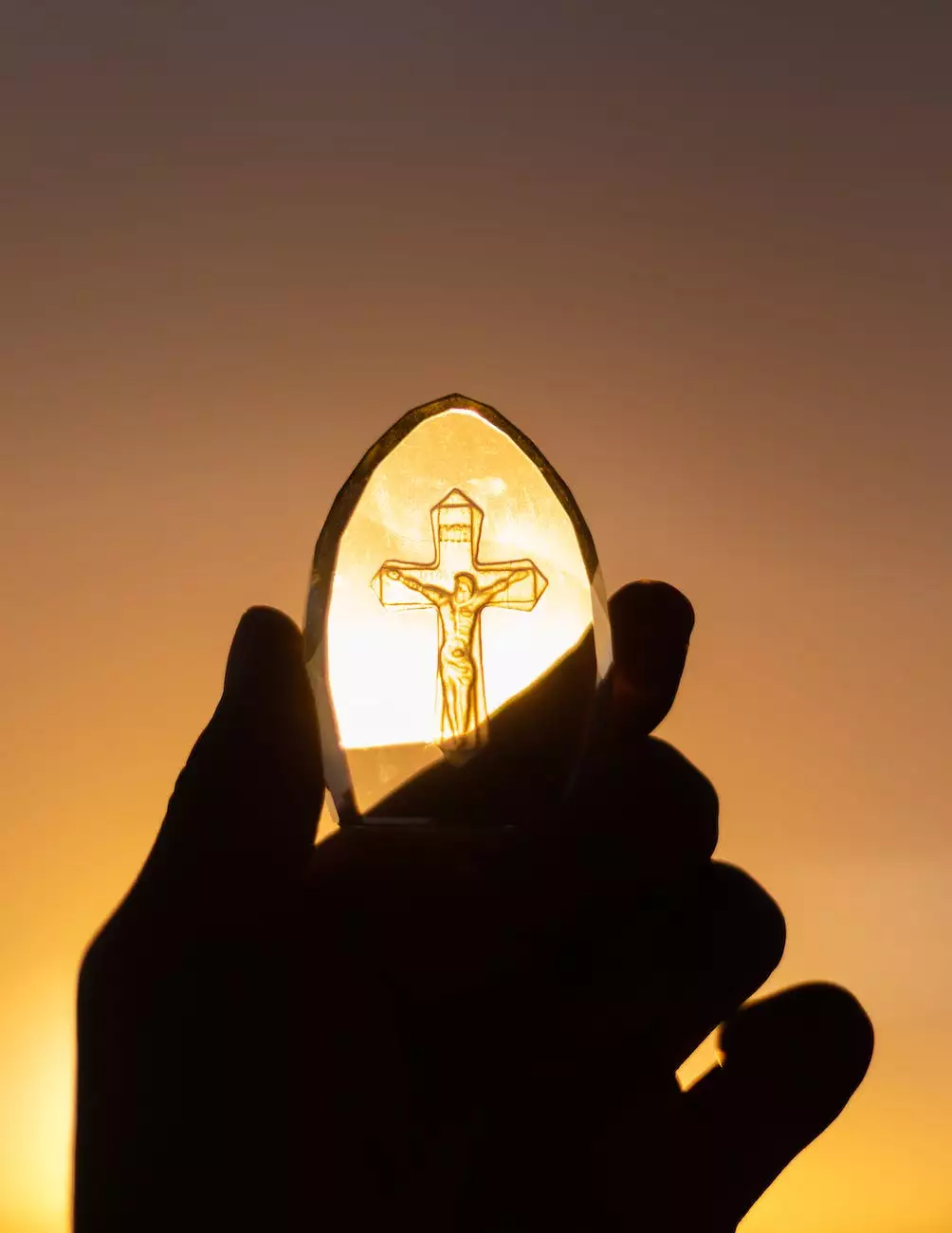 Welcome to St Mark's United Methodist Church, your spiritual home for the Lent and Easter season. We invite you to join us as we commemorate the journey of Jesus Christ, from His temptation in the wilderness to His resurrection, and celebrate the hope and joy that Easter brings. Our dedicated community of believers welcomes individuals from all walks of life, fostering a warm and inclusive environment for worship, fellowship, and spiritual growth.
Experience the Lenten Season
The season of Lent is a time of reflection, repentance, and preparation leading up to Easter. At St Mark's United Methodist Church, we offer a variety of enriching experiences and resources to guide you in your spiritual journey:
Worship Services
Our worship services during Lent are deeply meaningful and spiritually uplifting. Join us every Sunday at 9:00am and 11:00am as we gather together to praise and worship God. Our dedicated clergy and talented musicians lead us in powerful hymns, inspiring sermons, and heartfelt prayers, creating an atmosphere of reverence and devotion.
Special Lenten Events
In addition to our regular worship services, we also host special events throughout the Lenten season. These events provide opportunities for deeper engagement with the Lenten themes and traditions. From prayer vigils and candlelight services to communal meals and study groups, there is something for everyone to participate in. Check our website for a full list of upcoming events.
Study and Reflection
Delve deeper into the meaning of Lent through our thoughtful Bible studies and reflection materials. Our dedicated team of scholars and theologians have prepared comprehensive study guides that explore the biblical narratives of Jesus' journey to the cross. Engage in meaningful conversations, ask questions, and grow in your understanding of God's love and sacrifice.
Celebrate the Resurrection on Easter Sunday
Easter Sunday is a day of great joy and celebration for Christians around the world. At St Mark's United Methodist Church, we have a vibrant Easter program that promises an unforgettable experience for individuals and families:
Sunrise Service
Join us as we welcome the rising sun on Easter Sunday during our spiritual and awe-inspiring sunrise service. This early-morning gathering takes place outdoors, allowing us to witness the beauty of nature as we celebrate the resurrection of Jesus Christ. Bring your friends and family, and be prepared to be moved by the power of God's love.
Easter Worship Services
Following the Sunrise Service, we continue our joyous celebration with Easter worship services held at 9:00am and 11:00am. These services are filled with uplifting music, inspirational sermons, and an atmosphere of jubilation. Experience the joy of resurrection as we come together to celebrate the victory of life over death.
Children's Easter Celebration
For our young members and visitors, we organize a special Children's Easter Celebration. This fun-filled event features engaging activities, interactive storytelling, and joyful songs. Children will also have the opportunity to participate in an exciting Easter egg hunt, spreading happiness and cheer as we celebrate the new life that Easter represents.
Deepen Your Faith and Belong to a Community
At St Mark's United Methodist Church, faith is not just about attending worship services - it's about establishing meaningful connections and finding your place in our loving community:
Connection Groups
Join one of our connection groups designed to foster fellowship and spiritual growth. Whether you are interested in Bible study, prayer, or community service, we have a group that suits your interests and schedule. These gatherings provide an opportunity to connect with others, share life experiences, and grow together in faith.
Volunteer Opportunities
Get involved in our various volunteer opportunities and make a difference in the lives of others. From serving meals to the less fortunate to participating in local outreach programs, there are countless ways to lend a helping hand. Discover the joy that comes from serving others while creating lasting friendships within our community.
Youth and Children Ministries
We believe in nurturing the faith of our youngest members. Our vibrant youth and children ministries offer exciting programs, events, and activities designed to inspire, educate, and empower our youth. From summer camps and mission trips to youth worship services, we create a safe and welcoming space for young individuals to explore their faith and build lasting friendships.
Join Us this Lent & Easter Season
As the Lent and Easter season approaches, we invite you to join us at St Mark's United Methodist Church. Experience the power of worship, engage in meaningful reflection, and celebrate Easter with hope and joy. Become a part of our vibrant community as we journey together in faith. For more information about our worship services, events, and ministries, please visit our website.